24" Bosch 11 Cu. Ft. 800 Series Counter-Depth Bottom-Freezer Refrigerator In Stainless Steel - B11CB81SSS
Price
$4199
Our Price
$

3349

CAD

24" Bosch 11 Cu. Ft. 800 Series Counter-Depth Bottom-Freezer Refrigerator In Stainless Steel - B11CB81SSS
B11CB81SSS
Literature
The specifically engineered hidden hinge and reversible doors allow for a next-to-wall placement and nearly flush installation.
The Refrigerator Installs Flush in a Freestanding Cutout
Ideal for Compact Kitchen Layouts
Multiairflow Keeps Precise Temperature Control Throughout Compartment
Energy Star Qualified
Use the Wine Rack to Store Your Favorite Wine Bottles
24" Counter-Depth Bottom-Freezer with Ice Maker - B11CB81SSS
Spec Sheet - 24" Counter-Depth Bottom-Freezer with Ice Maker - B11CB81SSS Spec Sheet - 24" Counter-Depth Bottom-Freezer with Ice Maker - B11CB81SSS - Download PDF to computer or tablet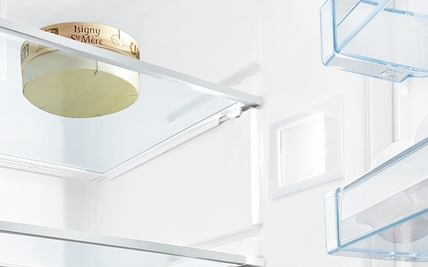 LED Lighting
LED Lighting LED lights bring a completely new lighting concept to fridges, guaranteeing even, glare-free interior illumination. LED lights use less electricity than conventional fridge lights and last an (appliance) lifetime.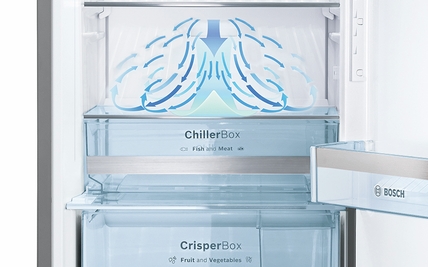 Multi Airflow
Multi Airflow The fan-assisted MultiAirflow System causes gentle, even currents of cold air to emerge at all levels of the chilling and freezing area. Temperature fluctuations are minimised and cooling times reduced "" which helps your foods retain their flavour for longer.
NoFrost
NoFrost With a NoFrost model, the humidity in the air is collected on the central fin evaporator rather than building up in the applicance or on the foods. This chiller, which draws the wamth out of the freezer area, automatically defrosts from time to time. The resultant condensation is taken to the outside and evaporated using the compressor warmth in a special collecting pan. This lowers humidity in the appliance, which means that almost no ice forms. So you don't need to worry about defrosting any more.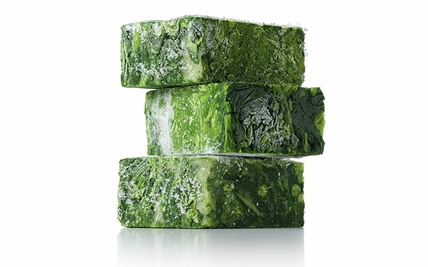 SuperFreezing
SuperFreezing SuperFreezing protects frozen food from defrosting when adding new food to the freezer, and the new food freezes faster. Appliances with an automatic freezing function return to normal operation once the required temperature is reached. This prevents energy waste.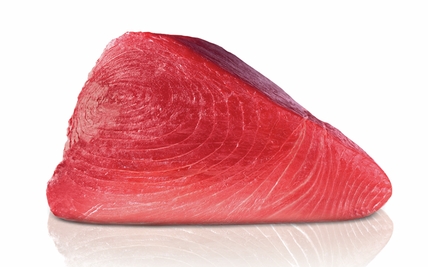 SuperCooling
SuperCooling If the SuperCooling function is activated, food that's just been purchased is cooled more quickly. At the same time, it stops food already in the fridge from warming up. The temperature is lowered by pushing a button to 2 deg C at the lowest. To prevent unnecessary power consumption, the function automatically switches back after about 6 hours.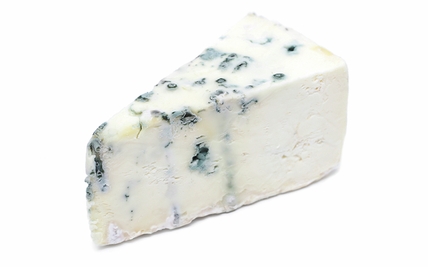 airfreshFilter
airfreshFilter The airfreshFilter with antiBacteria actively neutralisies odours inside the refrigerator and filters out bacteria. Unpleasant substances from foods with intensive odours are absorbed, and the air remains clean and fresh - without replacing the filter for the life of the appliance.
Design
All Level LED Lighting
Hidden Hinges
Full-Width Glass Shelves With Metal Trim
Performance
Now with Ice Maker to keep things chilled
Dual Evaporator
Electronic Controls for Precise Temperature Management
Efficiency
Energy Star Qualified
Convenience
Door Open Alarm
Capacity
11 cu.ft. Total Capacity
8.0 cu.ft. Refrigerator Capacity
3.0 cu.ft. Freezer Capacity
Specifications
Gross weight (lbs)
183 lbs
Net weight (lbs)
178 lbs
Product packaging dimensions (HxWxD) (in)
80.70 x 25.59 x 27.16
Required cutout size (HxWxD) (in)
x x
Appliance dimensions (h x w x d) inch
78 7/8 " x 23 1/2 " x 25 6/8 "
Plug type
120V-2 prong
Frequency (Hz)
60 Hz
Watts (W)
160 W
Current (A)
10 A
Volts (V)
110-120 V
Ice Cubes per Day (lbs)
2.6 lbs
Approval certificates
UL
Ice Storage Capacity (lbs)
4 lbs
Freezer Gross capacity (cu ft)
4 Cu Ft
Refrigerator Gross capacity (cu. ft.)
8 Cu Ft
Total unit gross capacity (cu. ft.) - AHAM
11 Cu Ft
Energy Star qualified
No
Included accessories
1 x cold accumulator, 1 x berry tray, 1 x egg tray
SUPERFREEZE
Yes
SUPERCOOL
Yes
Carbon Air Filter
No
Quick Ice
No
Anti-Clump Ice
No
Dispenser Pitcher Flap
No
Dispenser Child Lock
No
Dispenser Light
No
Dispenser On/Off
No
Ice Maker
Yes
Water Filter
No
Freezer Cold Packs
Yes
Lockable door
No
Reversible Door Hinge
Yes
Door hinge
Right reversible
Door Open Indicator
Yes
Temperature adjustable freezer
Yes
Placement of Temperature Control
Interior
Butter Dish
No
Gallon Storage Bins
1
Egg Bin
Yes
Number of Door Bins - Refrigerator
3
Shelves for Bottles
Yes
Shelf Material - Refrigerator
Safety glass
Adjustable Shelves - Freezer
No
Adjustable Shelves - Refrigerator
2
Multi-Flow Air Tower
Yes
Defrost process freezer section
Automatic
Defrost process fridge section
Automatic
Number of compressors
1