27" Samsung Stacking Kit Front Load Washer and Dryer - SKK-8MC-WF46BG6500AVUS-DVE46BG6500VAC

27" Samsung Stacking Kit Front Load Washer and Dryer - SKK-8MC-WF46BG6500AVUS-DVE46BG6500VAC
SKK-8MC-WF46BG6500AVUS-DVE46BG6500VAC
27" Samsung 5.3 Cu. Ft. Front Load Washer In Black Stainless - WF46BG6500AVUS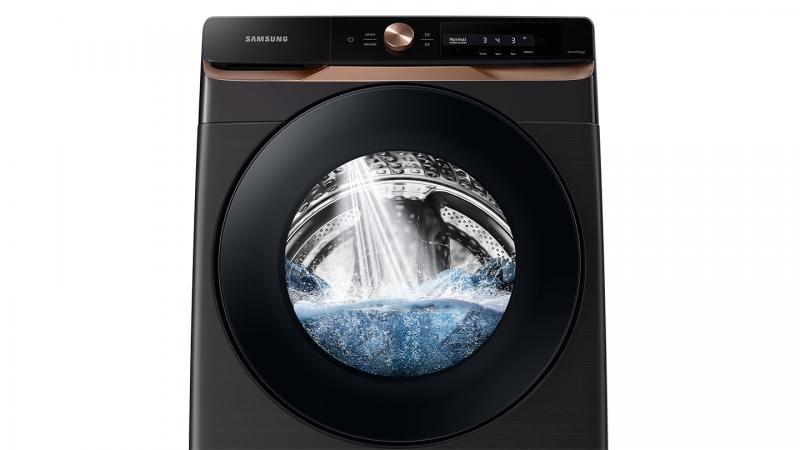 Super Speed 2.0
Wash a full load in just 28 minutes* without sacrificing cleaning performance, and achieve a complete wash and dry in under an hour when paired with a Super Speed Dryer.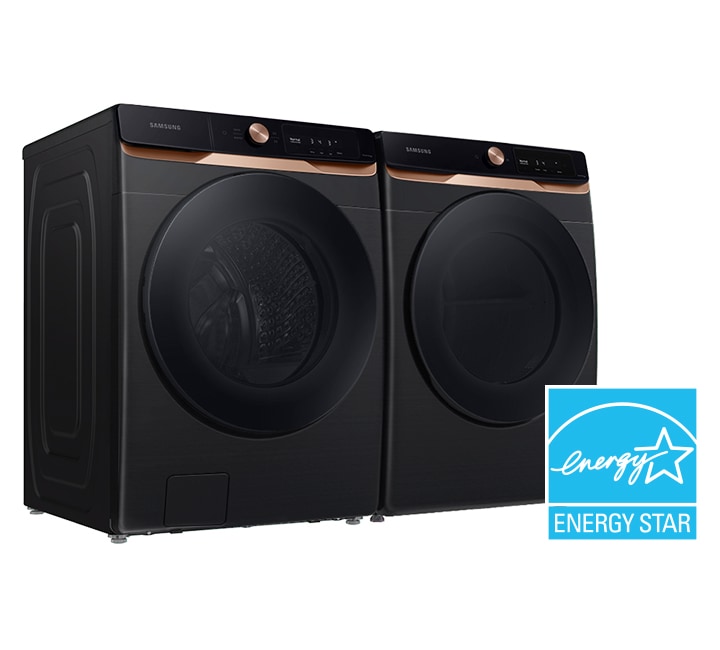 ENERGY STAR® certified
Our washers and dryers are ENERGY STAR® certified so you can save money and use less energy without sacrificing performance. Samsung Canada has been recognized 12 years in a row for our commitment towards building more energy-efficient appliances. Read More
---
27" Samsung 7.5 Cu. Ft. Dryer With Super Speed And Smart Dial - DVE46BG6500VAC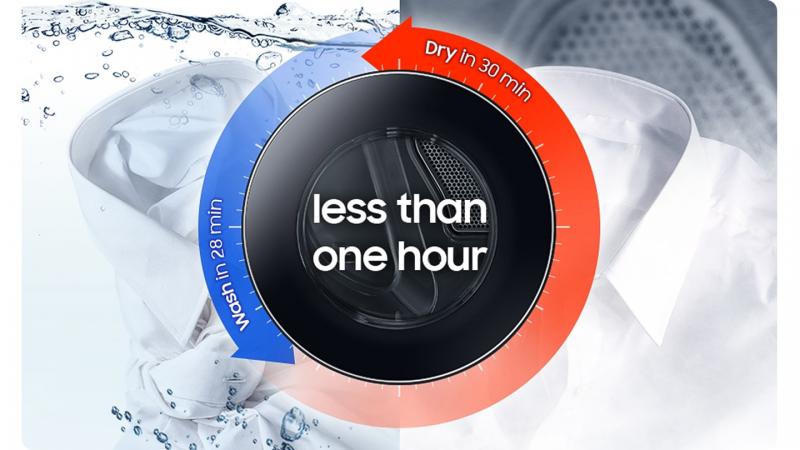 Super Speed
Get clothes clean and ready to wear in just 1 hour. The Super Speed course can dry a load of synthetics in 30 minutes* and continually optimizes the temperature. And with a Super Speed washing machine you can wash clothes in 28 minutes**. So garments can be washed and thoroughly dried in 1 hour.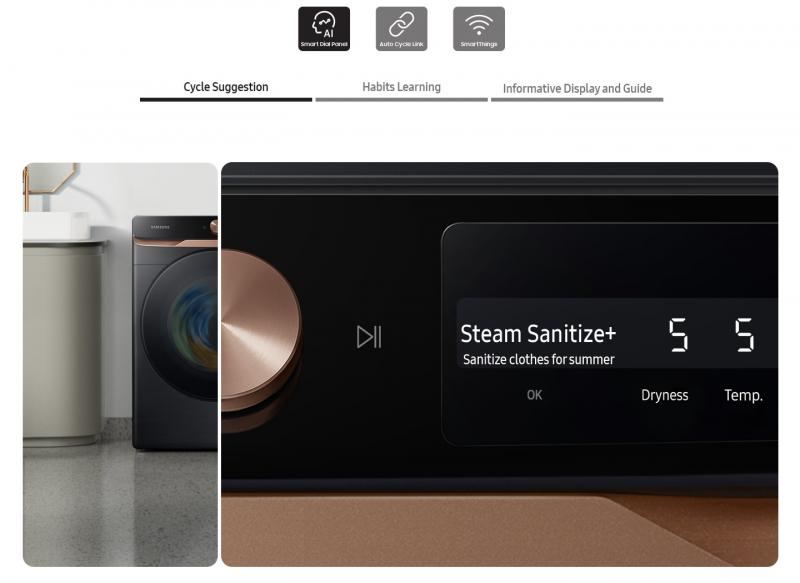 Smart Dial
Dry laundry easily and effectively with Smart Dial. It personalizes drying by suggesting cycles to suit your habits and periodic or seasonal needs* and displays timely information. It gives advice on cycles, planning and troubleshooting on an App**. And it selects a drying course for a wash***. Read More
---
Samsung Stacking Kit Front Load Laundry in Silver - SKK-8MC Read More