27" Whirlpool Stacking Kit and Front Load Washer and Gas Dryer - W10869845-WFW5605MW-WGD5605MW

27" Whirlpool Stacking Kit and Front Load Washer and Gas Dryer - W10869845-WFW5605MW-WGD5605MW
W10869845-WFW5605MW-WGD5605MW
27" Whirlpool 5.2 Cu. Ft. Front Load Washer with Quick Wash Cycle - WFW5605MW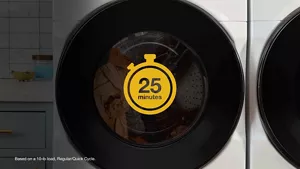 Quick Wash Cycle
Regular-sized loads will be clean in as little as 25 minutes with the Quick Wash Cycle.* *Based on a 10-lb load, Regular/Quick Cycle.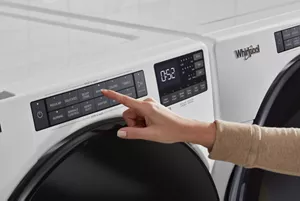 Intuitive Controls
Let the washer guide you to the right cycle combinations or customize up to 35 of your own to get the right type of fabric care for whatever you're washing. READ MORE
---
27" Whirlpool 7.4 Cu. Ft. Gas Wrinkle Shield Dryer - WGD5605MW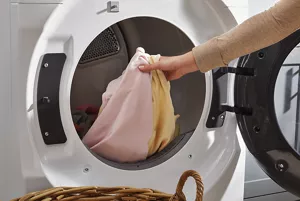 Wrinkle Shield™ Option
Help keep wrinkles from setting into clean, dry fabrics with the Wrinkle Shield™ Option. It keeps clothes tumbling for up to 150 minutes after the cycle ends or until you open the door.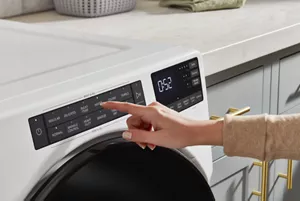 Intuitive Controls
Let the dryer guide you to the right cycle combinations or customize up to 36 of your own to get the right type of fabric care for whatever you're drying. READ MORE
---
Whirlpool Washer & Dryer Stacking Kit - W10869845 READ MORE