30" Bosch Benchmark Induction Cooktop in Black With Surface Mount Without Frame - NITP060UC
Price
$4599
Our Price
$

3499

CAD

30" Bosch Benchmark Induction Cooktop in Black With Surface Mount Without Frame - NITP060UC
NITP060UC
Literature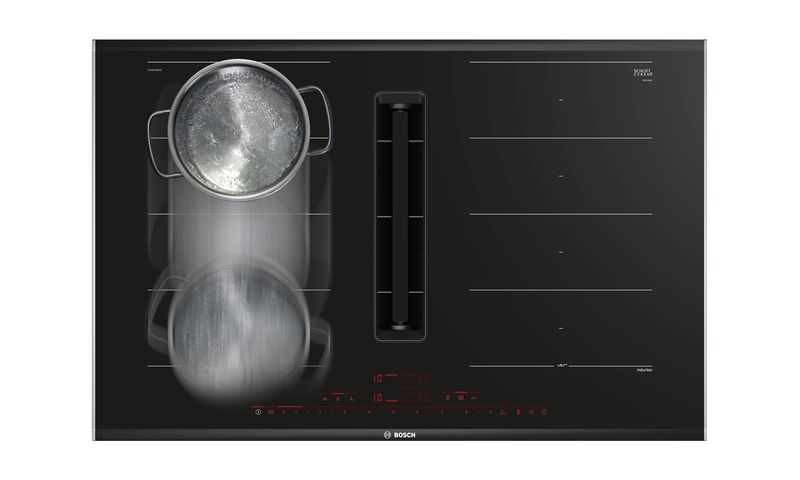 Adjust the heat with just a simple slide.
Dishes like risotto require different heat settings at different stages. With PowerMove's 3 preset power levels, simply slide your pan across to change the heat level. Once activated by a push of a button, you no longer need to adjust the cooktop temperature: PowerMove is divided into two separate areas with pre-set power levels. So you can quickly heat or saut your dish on level 9 and then quickly slide the pan to level one to simmer or keep warm.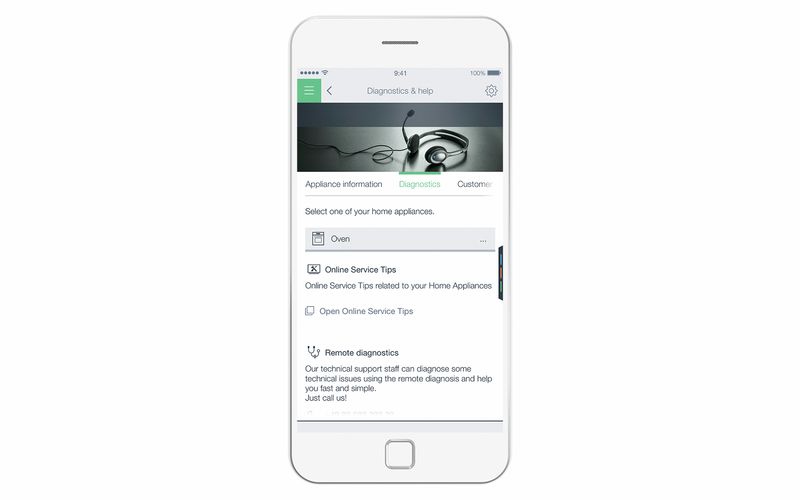 Simply connected.
In addition to remotely monitoring* the status of every cooking zone, the new induction cooktops offer remote diagnostics for streamlined and efficient service assistance. In the HomeConnect app, discover delicious recipes and send the appropriate settings straight to your cooktop. *Cooktops are not intended for unattended use - cooking process must be supervised.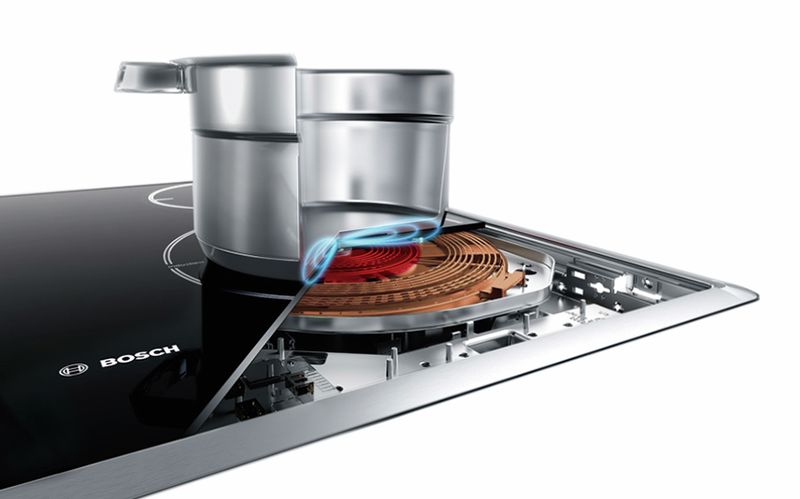 Faster, efficient cooking with induction.
Induction technology directly heats your pots and pans instead of the cooktop itself for faster cooking and precise results.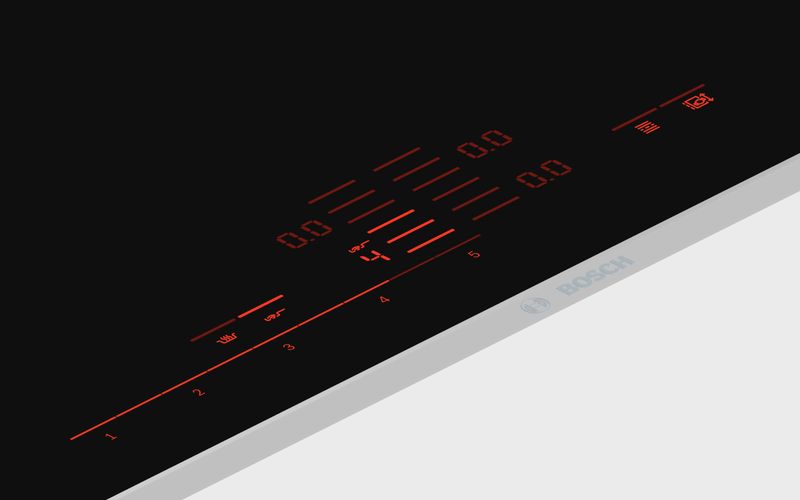 Control at your fingertip.
PreciseSelect Premium controls on our induction and electric cooktops offer premium usability during cooking. The choice of desired cooking zones, power levels and individual functions are direct and intuitively easy together with a wider LED illuminated display. The light line on power level bar and cooking zones illuminate in a more intense way when one of them has been selected.
Large 11'' cooking zone offers 3,700W of power for precise results.
PowerMove - divides FlexInduction into 3 preset power level zone. Simply move the cookware to change the power level.
With Home Connect, remotely monitor your cooktop to check if you inadvertently left it on.
Induction:
PreciseSelect Premium offers 17 Power Levels for Each Cooking Zone
Design
4 Induction Cooking Zones
PreciseSelect Premium - Direct Cooking Level Selection (17 Settings)
Also Available with Stainless Steel Frame: NITP060SUC
Efficiency
SpeedBoost - Adds Even More Power to Speed Up the Cooking Process
ShortBoost - Ideal for Cooking With Oil, or Pans With Thin Walls or Non-Stick Coating
PotSense - Automatically Recognizes Bottom of Pan on Cooking Element
Convenience
With Home Connect, the Bosch Cooktop and Matching Hood Operate Perfectly in Sync for an Easier Life
Use the Kitchen Timer to Measure Cooking Time or as a Reminder
Count Up Timer Stopwatch Function That Enables Close Monitoring of the Progress of Each Dish
AutoChef Frying Sensor With 5 Automatic Programs
Keep Warm Function - Ideal for Melting Chocolate or Butter
ReStart - Quickly Reinstates Previous Settings
Safety
ChildLock - Prevents the Cooktop from Being Accidentially Switched on. Locks Temperature Settings if in Use.
Digital 2-Stage Residual Heat Indicator for Each Cooking Zone
Wipe Protection - Quickly Pauses Settings to Clean as You Go
General
Cooktop type
Induction cooktop
Self-sufficient cooker control
Self-sufficient induction hobs
Total number of cooktop burners
4
Type of appliance width
80 cm
Dimensions of the heating elements
1 x (38,0 x 21,5 cm ), 1 x 14,5 cm , 1 x 28,0 cm
Frame type
Frameless
Power of the heating elements
1 x 1.4 (2.2) kW, 1 x 2.6 (3.6) kW, 2 x 2.2 (3.6) kW
Basic surface material
Ceramic
Energy consumption of hob
178.3 Wh/kg
Variant color
Black
Connectivity
Home Connect Features
iService Remote
Home Connect
Yes
Cooktop-based hood control
Yes
Size and Weight
Overall appliance dimensions (HxWxD) (in)
1/4'' 3 3/4'' x 31'' x 21 1/4''
Dimensions
95 x 788 x 540 mm
Net weight
18.4 kg
Minimum distance from counter front (in)
2 1/4''
Net weight
41.000 lbs
Minimum distance from rear wall (in)
2''
Cooking zone 1
Location of 1st heating element
front left
Cooking zone 2
Dimension of 2nd heating element
380 x 215 mm
Location of 2nd heating element
center left
Power of 2nd heating element (W)
3.3 kW
Type of 2nd heating element
Induction heating
Energy consumption of 2nd heating element
185.0 Wh/kg
Cooking zone 3
Location of 3rd heating element
back left
Cooking zone 4
Location of 4th heating element
middle back
Cooking zone 5
Dimension of 5th heating element
280 mm
Dimension of 5th heating element (in)
11''
Location of 5th heating element
back right
Power of 5th heating element (W)
2.6 kW
Type of 5th heating element
Induction heating
Energy consumption of 5th heating element
175.0 Wh/kg
Cooking zone 6
Location of 6th heating element
center right
Cooking zone 7
Dimension of 7th heating element
145 mm
Dimension of 7th heating element (in)
6''
Location of 7th heating element
front right
Power of 7th heating element (kW)
1.4 kW
Type of 7th heating element
Induction heating
Energy consumption of 7th heating element
175.0 Wh/kg
Cooking zone 9
Location of 9th heating element
front centre/cent
Cooking zone 8
Location of 8th heating element
front middle / central
Construction type
Color of surface
Black
Construction type
Built-in
Number of electric elements
0
Design - line
Frameless
Number of electric cooking zones
3
Number of gas burners
0
Type of frame
Frameless
Installation Type
Built-in
Number of halogen elements
0
Total number of cooktop burners
4
Number of electric warming zones
0
Number of radiant elements
0
Safety
Residual heat indicator
Separate
Connection
Watts
6,240 W
Power cord length (in)
37''
Power cord length
96 cm
Frequency
60 Hz
Energy source
Electric