66" Napoleon Rogue 5-Burner Natural Gas Grill with Infrared Side Burner - RXT625SIBNK-1
Napoleon PROMO
POWER OF FIRE
See Details
POWER OF FIRE
Save Up To $750
Uncover the Power of Fire! Enhance your wellbeing with a fireplace and enjoy an instant rebate of up to $750 during this promotion.
Effective September 14 - November 15, 2023
Price
$1599
Our Price
$

1499

CAD

66" Napoleon Rogue 5-Burner Natural Gas Grill with Infrared Side Burner - RXT625SIBNK-1
RXT625SIBNK-1
Literature
Rogue® XT 625 SIB
BBQ your way with high-quality grilling at an affordable price, the Rogue® XT Natural Gas Grill with Infrared Side Burner in black is a versatile addition to any backyard. This grill is made from durable stainless steel and features folding side shelves for extra space. Easily move to where the action is with the locking casters. Inside, dual level sear plates vaporize drips and five tube burners light instantly with the JETFIRE™ ignition system. Feed a crowd; with 980 square inches of total cooking area which includes the infrared side burner, it's no trouble at all. You'll know it's a Napoleon with the iconic porcelain coated cast iron WAVE™ cooking grids for those distinctive sear marks. BBQ your way and use this grill to sear, smoke, sizzle, bake, grill, roast and authentic charcoal grilling. Grill different and go Rogue® with the Rogue® XT 625 Gas Grill.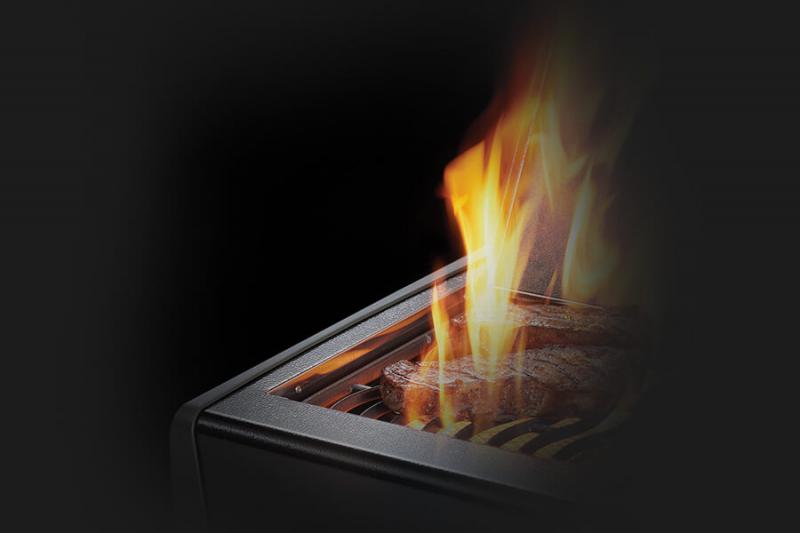 Infrared SIZZLE ZONE™ Side Burner
Steakhouse perfection
Achieve ultimate steakhouse perfection by creating a caramelized crust that seals in the juices.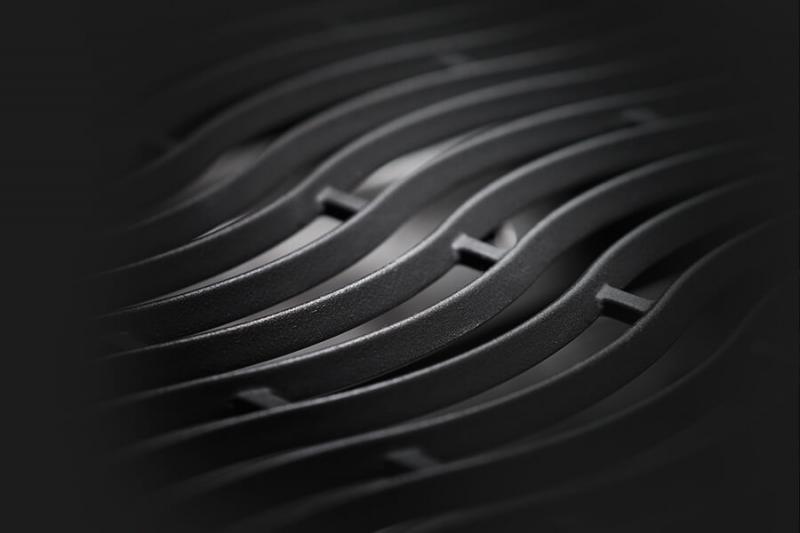 Porcelainized Cast Iron Iconic WAVE™ Cooking Grids
Iconic sear marks
Porcelain coated to resist rust, these iconic wave shaped grids provide even heat transfer and a great sear.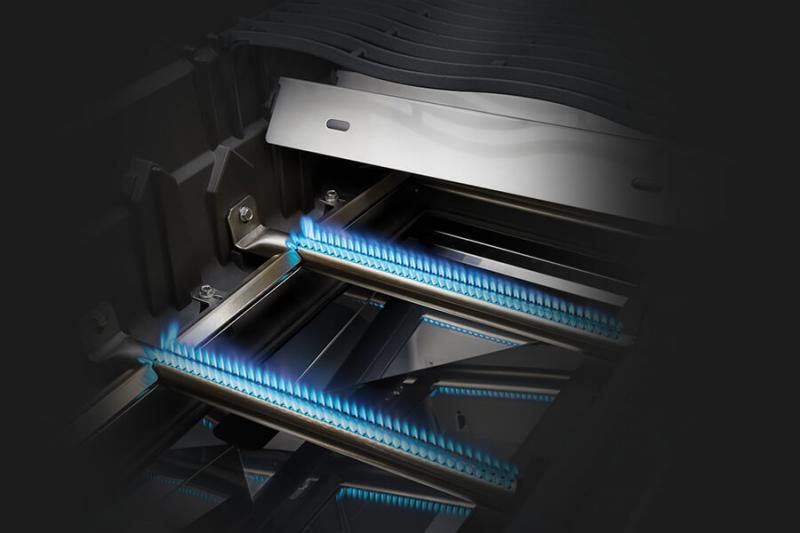 Durable Cast Aluminum Fire Box
Superior rust resistance
Virtually indestructible, the fire box resists rust on a superior level and is backed by a 15 Year Warranty.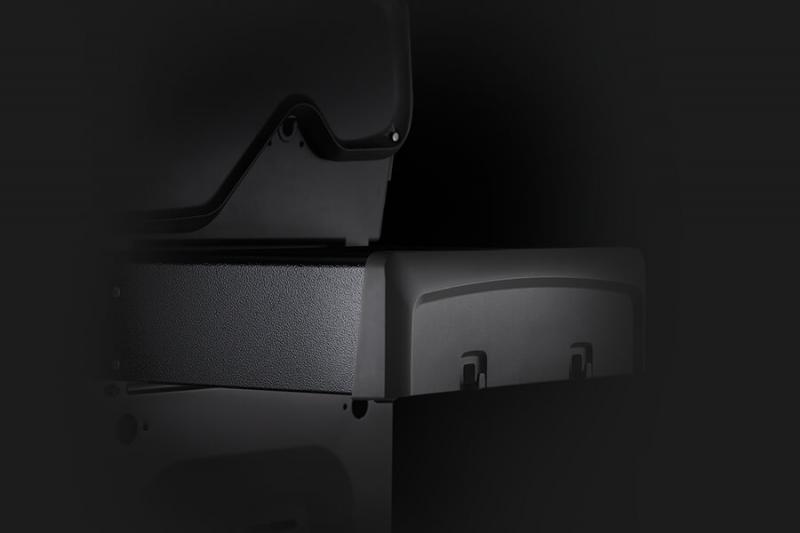 Folding Side Shelves
Folding prep area
Tuck your grill out of the way giving you extra space when needed with the folding side shelves.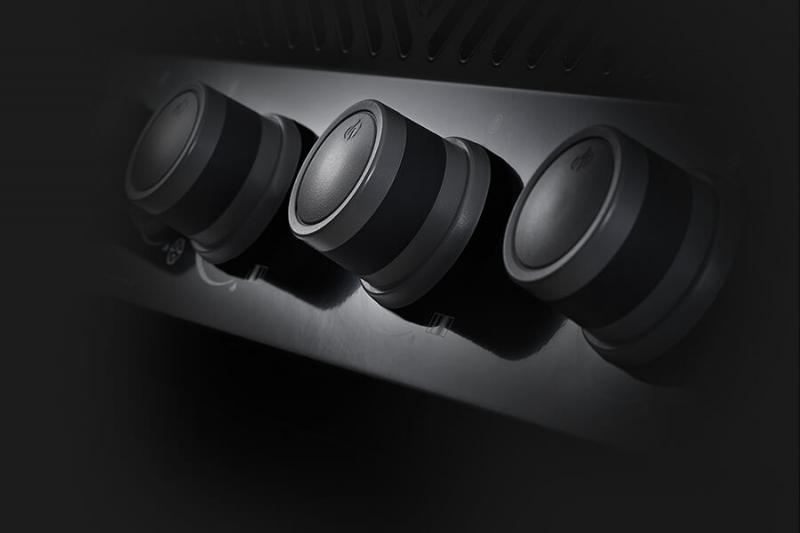 Robust Ergonomic Control Knobs
Ultimate control
Like the steering wheel of a car, the smooth grip and robust shape enhances your grilling experience.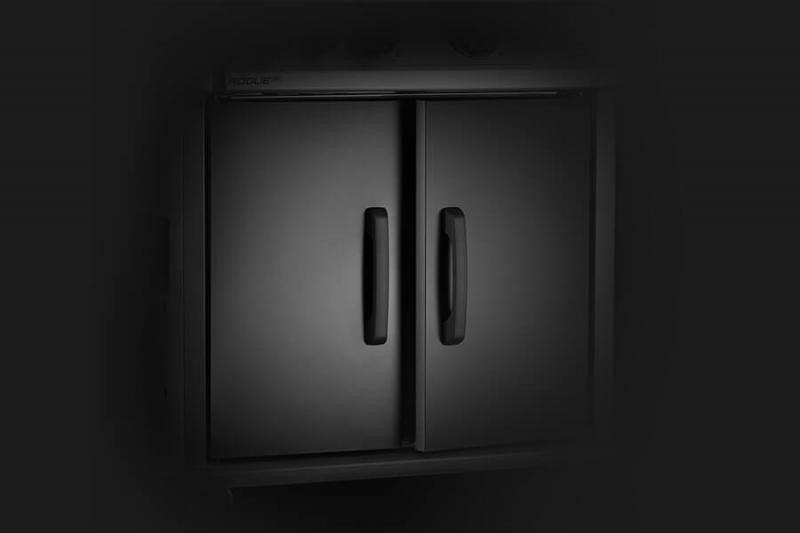 Two Door Enclosed Cart Design
Protection from weather
Beyond sleek design, the enclosed cart protects from the elements for long-lasting durability.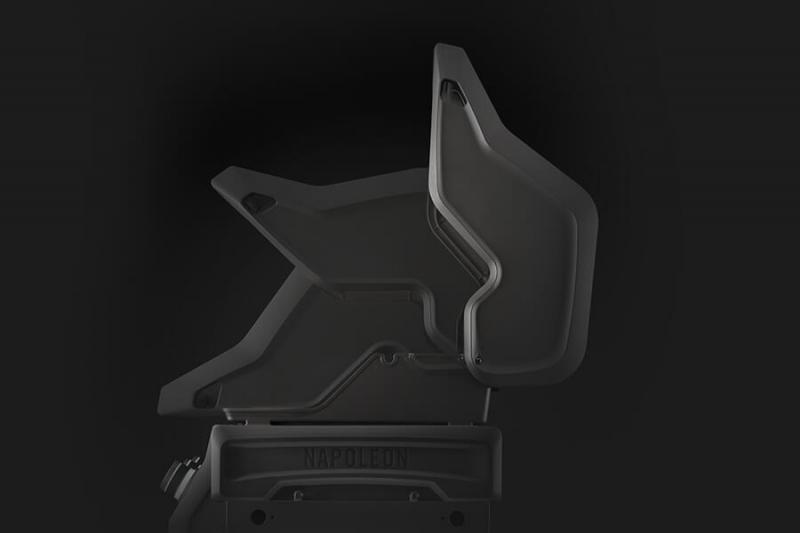 Sleek High-Top Lid
Lifts easily and retains heat
The higher lid design speaks true to Napoleon artisanship creating design balance on the larger Rogue models.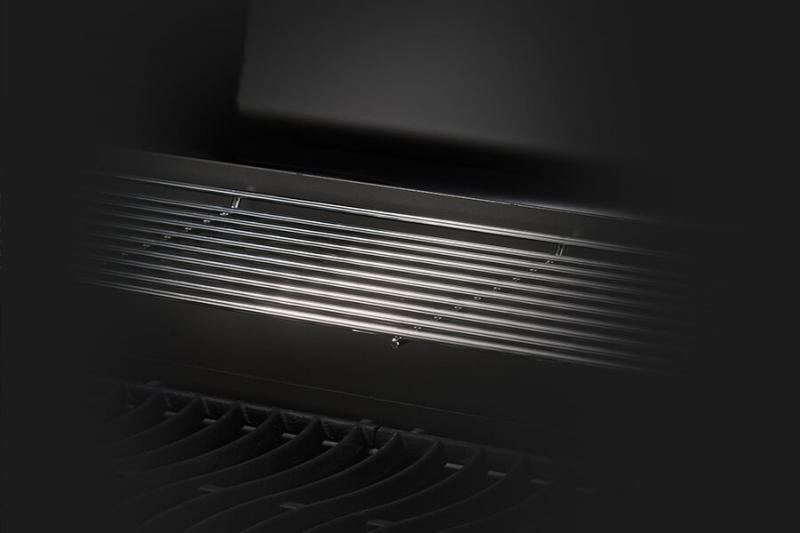 Large Chrome Plated Warming Rack
Warming Rack New extra deep warming rack adds extra space for additional cooking area.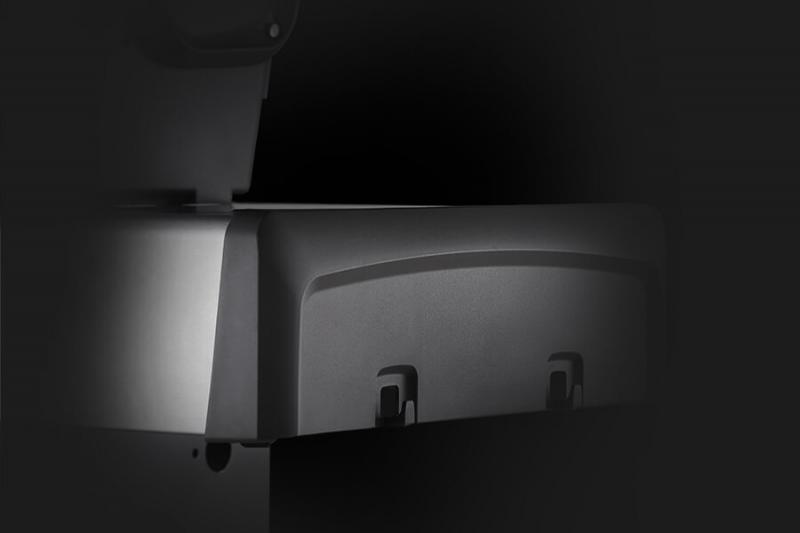 Integrated Tool Hooks
Convenient tool hooks on each side shelf are great for keeping tools close at hand while maintaining a clean prep area.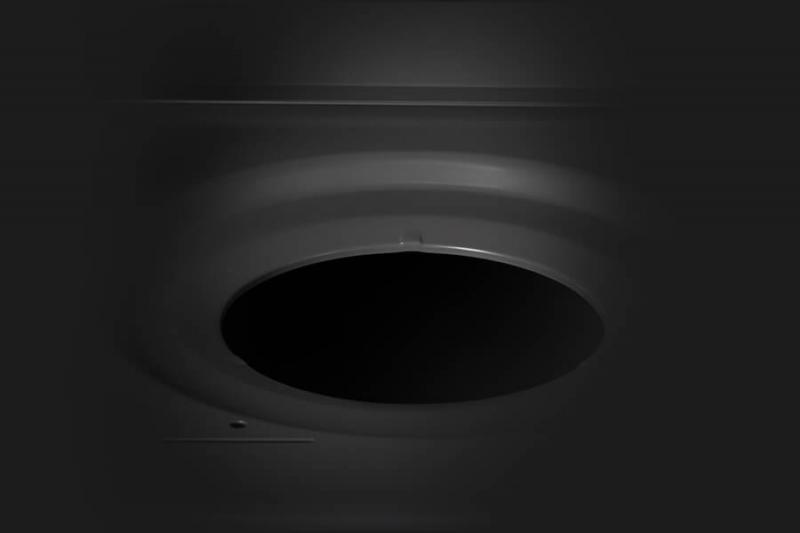 Built-in Propane Tank Ring
Securely hold the propane tank within the cabinet for easy positioning and safe mobility for storage.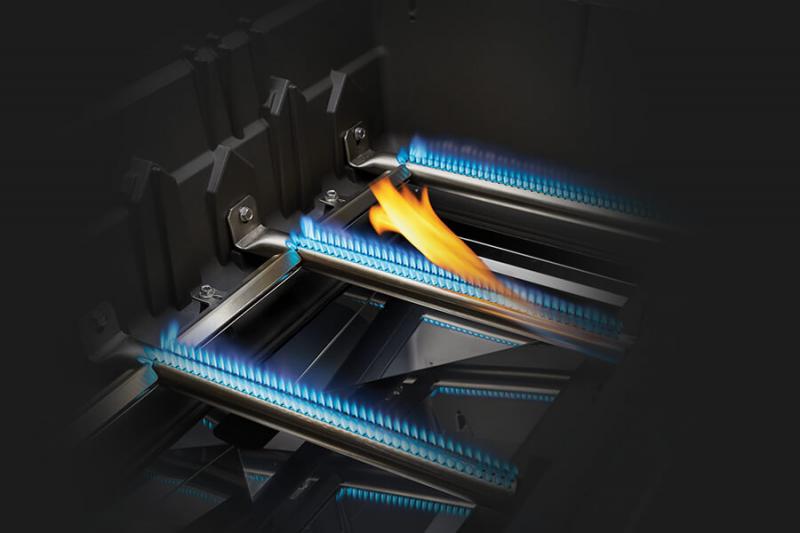 Instant JETFIRE™ Ignition
This innovative and easy to use ignition system shoots a jet of flame to light each gas burner individually for quick start-ups.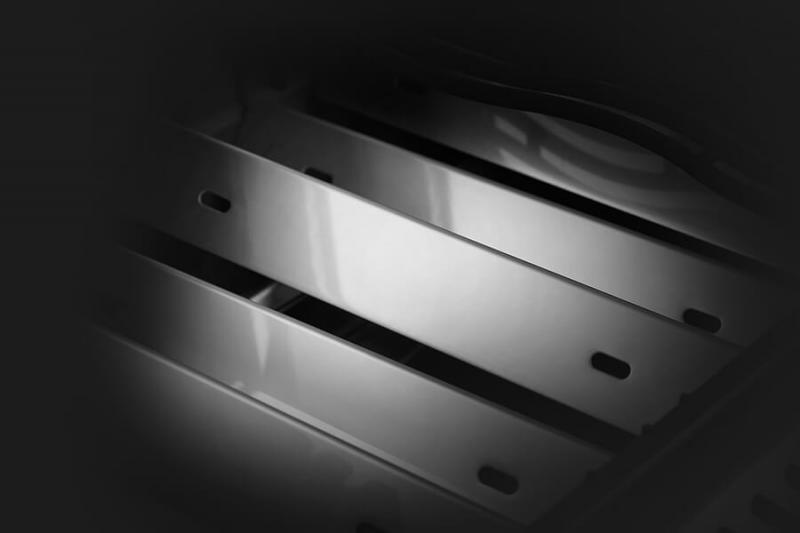 Dual-Level Stainless Steel Sear Plates
The staggered set up creates even heat distribution and protects the burners.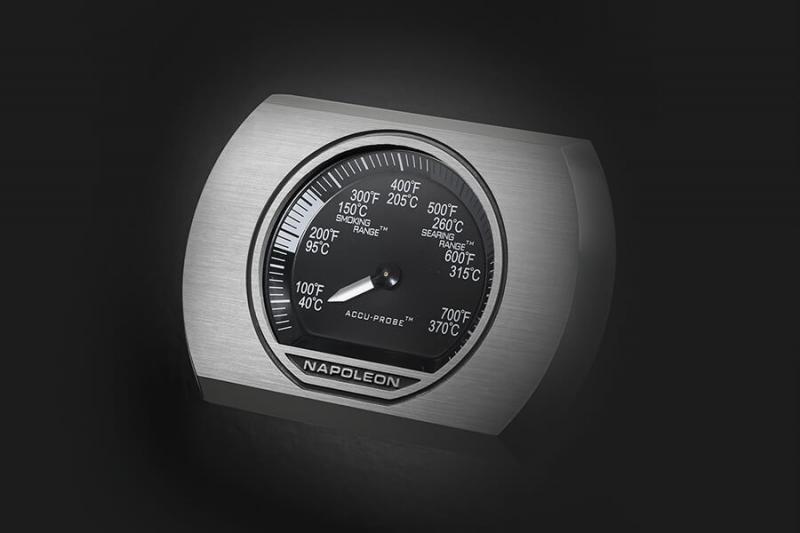 ACCU-PROBE™ Temperature Gauge
Accurately gauges the temperature of your grill for optimal temperature control when barbecuing.
Specifications
Warranty
15 Year Limited *
BTU's
69,000
Cooking Area
18 x 34.75 in
39 burgers
Dimensions
Height
48.50 in ( 123 cm)
63 in ( 160 cm)
Lid Open
Width
66 in ( 168 cm)
46 in ( 117 cm)
Shelves Down
Depth
25 in ( 63.50 cm)