24" Bosch 800 Series Built In Dishwasher - SGV68U53UC

24" Bosch 800 Series Built In Dishwasher - SGV68U53UC
SGV68U53UC
$2349
Literature
The new 3rd rack now offers 30% more loading area. Perfect for ramekins, cooking utensils and extra-long silverware.
44 dBA: Quietest dishwasher brand.
New 3rd rack adds versatility and offers 30% more loading capacity.
RackMatic offers 3 height levels, for 9 possible rack positions.
Water softener ensures optimally spot-free and shiny dishes.
AquaStop Plus 4-Part leak protection prevents water damage 24/7.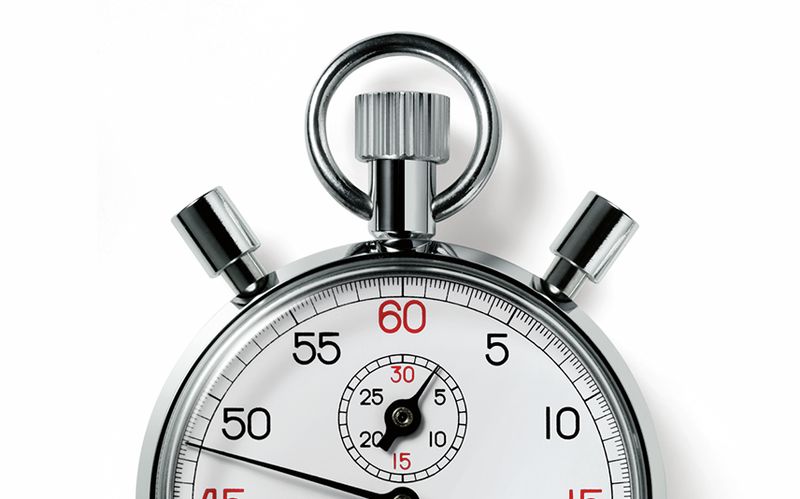 Easy pre-select programme start for the desired start time.
With the time delay function you can pre-select the programme for the desired start time. This allows you to handle your appliance conveniently, at any time during the day, during work hours or at night. After the start of the programme a display indicates the precise remaining time.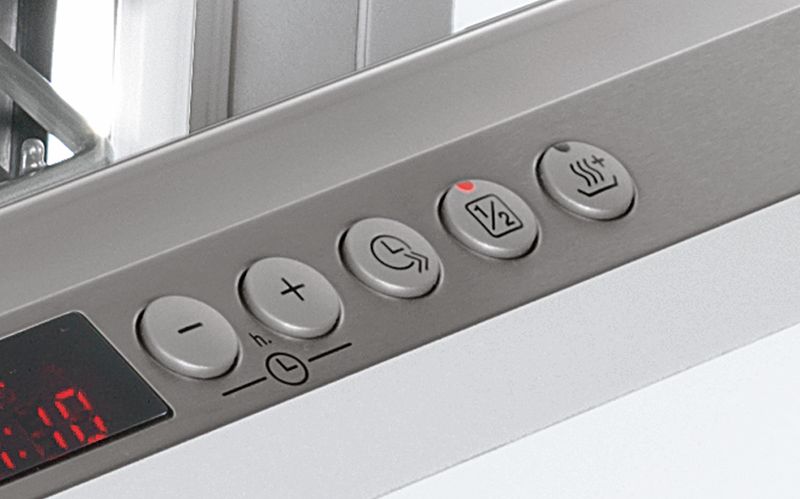 HalfLoad option: saves time, water and electricity.
Sometimes you can't wait for the dishwasher to be full before you need to clean your dishes. With the HalfLoad option this is not a problem because it is an ideal cycle for washing fewer dishes. That's how you do not only save water but also save time.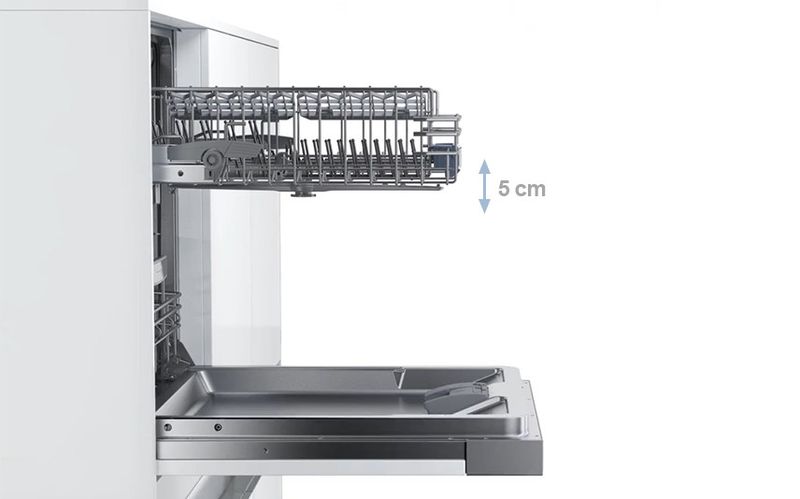 Height-adjustable up to 5 cm at 3 levels even with a fully loaded top basket
Thanks to the triple Rackmatic system, the height of the top basket can easily be adjusted by up to 5 cm. And you can do this when it's fully loaded. That means even more adjustment options and thus maximum flexibility.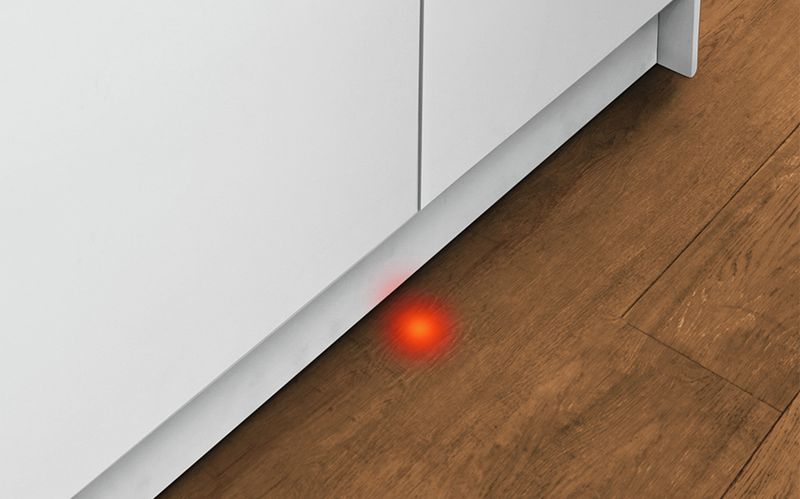 InfoLight - one red spot providing information.
A red led spot on the floor updates on whether your fully-integrated dishwasher is still operating or finished already.
Key Features
44 dB - Quietest Dishwasher Brand.
ActiveTab Tray Optimizes Detergent Dissolving
Water Softener Ensures Perfect Cleaning Results
AquaStop Plus 4-Part Leak Protection Works 24/7
Design
Stainless Steel EuroTub
Silver Colored Fascia in Stainless Steel
Red Remaining Time Display
Performance
44 dB - Quietest Dishwasher Brand.
6 Programs and 5 Options
Sanitize Option eliminates bacteria and enhances drying results
Variable Spray Pressure
ActiveTab Tray Optimizes Detergent Dissolving
Water Softener Ensures Perfect Cleaning Results
Convenience
AquaStop Plus 4-Part Leak Protection Works 24/7
Multi-Function LED with Remaining Time
Electronic delay timer: 1-24 hours Delay Start Timer
Rinse Cycle- Instead of PreRinsing
Capacity
15 Place Setting Capacity
Premium Racks for Flexible Loading
RackMatic Automatically Adjustable Upper Rack
Flexible Silverware Basket
General
List of programmes
Auto US, Delicate/Economy Wash US, Power Scrub Plus US, Quick Wash US, Regular US, Rinse & Hold US
Display
Yes
Cycle Options
Extra dry, half load, Sanitation
Silence level (dBA)
46
3rd Rack
3rd Rack 1.0
Removable top
No
Interior light
No
Power cord length (cm)
175 cm
Length outlet hose (cm)
190 cm
Connectivity
Home Connect
No
Construction type
Control panel shape
Frame MK
Color / Control Panel
Stainless steel
Construction type
Built-in
Height of the product (mm)
815 mm
Drying system
Inherent heat
Panel ready
Not possible
Concealed heating element
Yes
Installation Type
Full-integrated
Removable top
No
Tub material
Stainless steel
Water softener
Yes
Width of the product (mm)
598 mm
Size and Weight
Height of removable worktop (mm)
815 mm
Number of Options
5
Programmes
List of programmes
Auto US, Delicate/Economy Wash US, Power Scrub Plus US, Quick Wash US, Regular US, Rinse & Hold US
Size and Weight
Adjustable plinth
No
Net weight (kg)
39.8 kg
Programmes
Program 1
Power Scrub Plus US
Program 3
Delicate/Economy Wash US
Program 2
Auto US
Program 4
Regular US
Program 6
Rinse & Hold US
Program 5
Quick Wash US
Programme duration, programme1 (min.)
110-135
Reference programme
Regular US
Temperature, programme 2 (°C)
53-66
Temperature, programme 1 (°C)
66-71
Temperature, programme 3 (°C)
45-50
Temperature, programme 4 (°C)
45-55
Temperature, programme 5 (°C)
45
Safety
Glass protection
Yes
Surge-back protect. installed
Yes
Leak protection system
Total system
Consumption values
Glass protection
Yes
Water consumption, programme 1 (l)
18.1-23.7
Maximum temperature for water intake (°C)
60 °C
Connection
Power cord length (cm)
175 cm
Watts (W)
1,300 W
Current (A)
12 A
Length inlet hose (cm)
140 cm
Length outlet hose (cm)
190 cm
Plug type
120V-3 prong
General
Number of place settings
15
Installation Type
Full-integrated
Height of the product (mm)
815 mm
Width of the product (mm)
598 mm