Bosch 500 Series Pull-out Hood In Stainless Steel - HUI54452UC
Bosch PROMO
INSTANT REBATES! German Engineering. Family Approved.
See Details
INSTANT REBATES! German Engineering. Family Approved.
Now more than ever, your world revolves around your kitchen.
INSTANT REBATES $2300 on select Bosch Appliance Packages, including laundry products and get up to $500 in Added Rebates on Kitchen Packages.
Valid from June 24th to August 5th, 2021.
Price
$1299
Savings
$300
Our Price
$

999

CAD

Bosch 500 Series Pull-out Hood In Stainless Steel - HUI54452UC
HUI54452UC
Literature
This sleek pull-out hood allows the user to close the hood when not in use and it installs flush with cabinetry.
Touch Controls with LCD Display
400 CFM Integrated Blower Included
Four Speed Touch Controls with LCD Display
Dishwasher Safe Aluminum Mesh Filters
Converts to Recirculation Mode with Accessory Kit(Separate Purchase Required)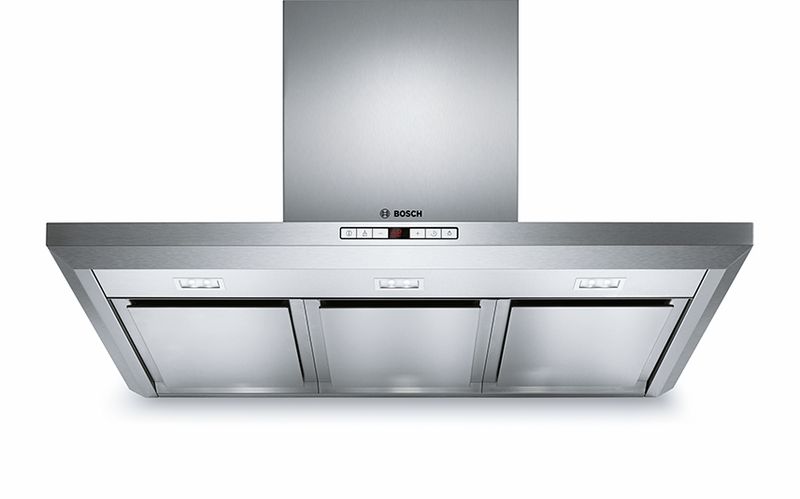 The optimum air volume for kitchen of all sizes.
No matter whether you have an open-plan kitchen and living-room or a small, closed-off kitchen. We offer the optimum air volume for kitchens of all sizes. Air should be exchanged 6 to 12 times an hour to ensure a consistently pleasant ambience. To do so, the air delivery volume or power of the cooker hood must be appropriate to the room volume.
Design
Visor is fully extended during use.
Performance
Bright LED lighting shines throughout the cooking surface
6" round duct at discharge.
Efficiency
Absorb odors with charcoal replacement filters.
Convenience
Convenient timer built into control from 1-60 minutes.
Signal on LCD display will illuminate as a reminder to check filters for cleaning.
Audible tone when select controls are pressed.
General
Depth of the product
300 mm
Construction type
Built-in
Operating Mode
Convertable: Ducted / Recirculating
Maximum output recirculating air
391 m /h
Type of control
LED, Push buttons, Slide switch
Connectivity
Home Connect
No
Construction type
Diameter of air duct (mm)
150 mm
Color body
Stainless steel
Grease filter material
Washable aluminium
Grease filter type
Multilayer cassette
Installation Type
Built-in
Material
Stainless steel
Motor location
Integrated motor in hood body
Number of motors
1
Operating Mode
Convertable: Ducted / Recirculating
Typology
Pull-out
Connection
Watts (W)
280 W
Power cord length (cm)
116 cm
Power cord length (in)
45.5"
Frequency (Hz)
60 Hz
Total power of the lamps (W)
20; 20 W
Total output power of the motors
0 W
Volts (V)
120 V