36" Bosch Benchmark Built-in French Door Refrigerator with Home Connect - B36IT900NP

36" Bosch Benchmark Built-in French Door Refrigerator with Home Connect - B36IT900NP
B36IT900NP
$13999
Literature
Remotely monitor and control your refrigerator with the Home Connect app.
Includes All LED Sidewall and Theater Lighting
Dual Evaporators Prevent the Transfer of Odors and Optimize Humidity for Freshness
The Optiflex Hinge Allows Doors to be Mounted Flush and Open With No Damage to Cabinetry
Energy Star Qualified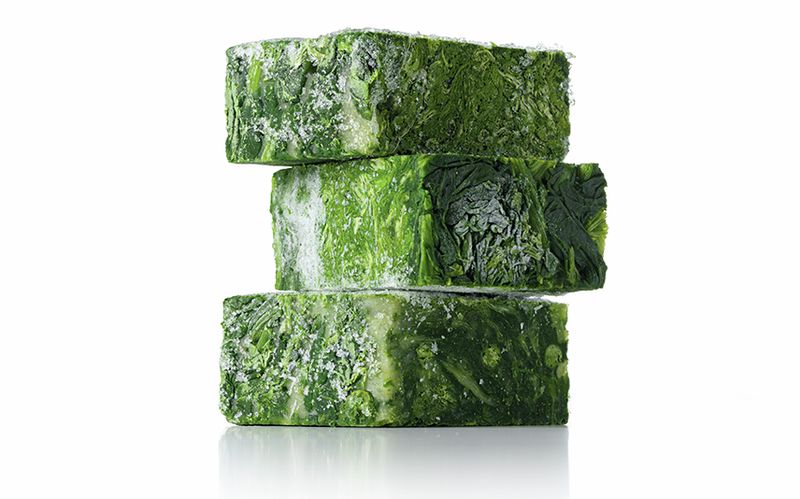 SuperFreezing: protection for pre-frozen food.
SuperFreezing protects frozen food from defrosting when adding new food to the freezer, and the new food freezes faster. Appliances with an automatic freezing function return to normal operation once the required temperature is reached. This prevents energy waste.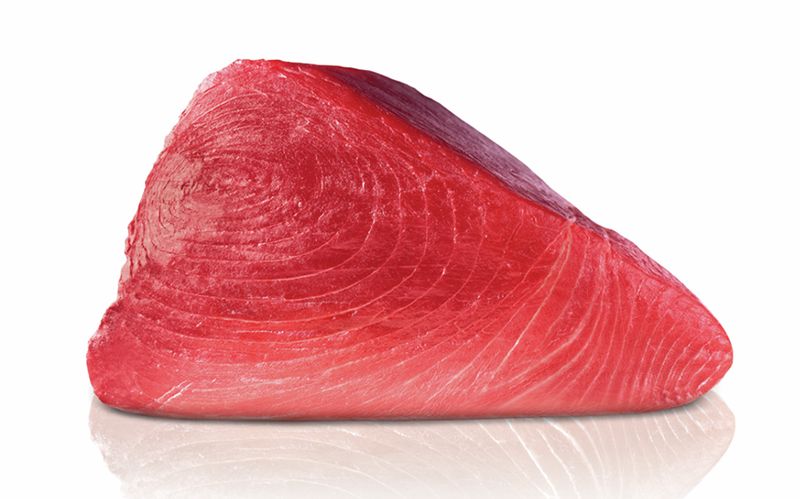 Protect chilled food with SuperCooling.
If the SuperCooling function is activated, food that's just been purchased is cooled more quickly. At the same time, it stops food already in the fridge from warming up. The temperature is lowered by pushing a button to 2°C at the lowest. To prevent unnecessary power consumption, the function automatically switches back after about 6 hours.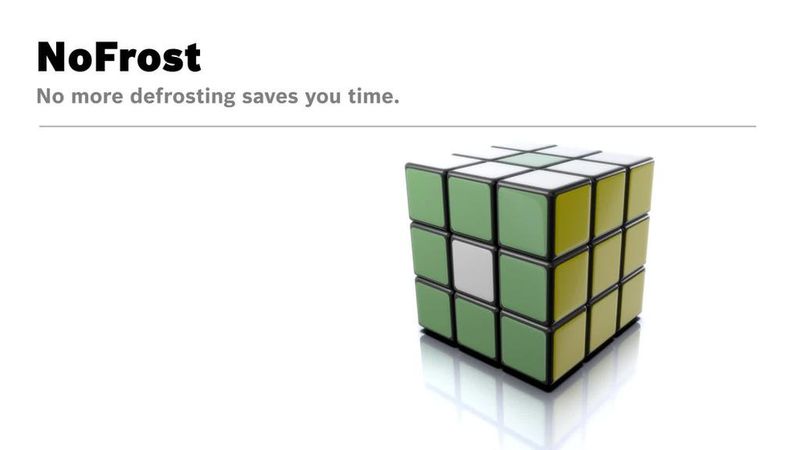 NoFrost: Save yourself some time.
With a NoFrost model, the humidity in the air is collected on the central fin evaporator rather than building up in the applicance or on the foods. This chiller, which draws the wamth out of the freezer area, automatically defrosts from time to time. The resultant condensation is taken to the outside and evaporated using the compressor warmth in a special collecting pan. This lowers humidity in the appliance, which means that almost no ice forms. So you don't need to worry about defrosting any more.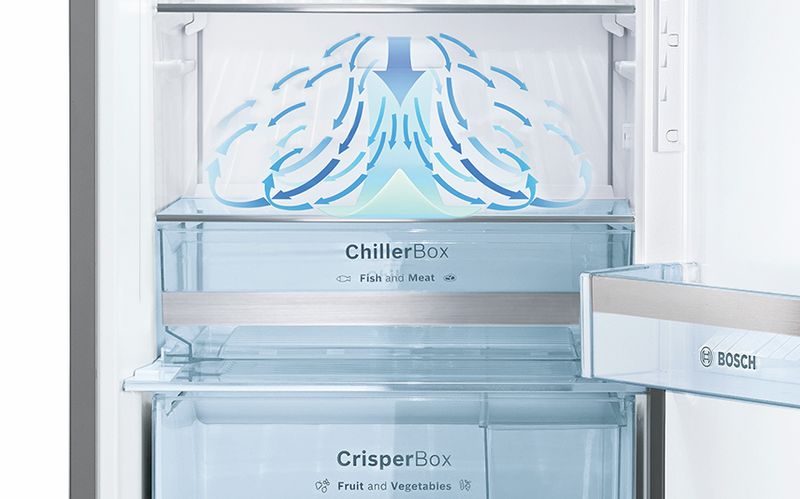 Multi Airflow System: even air distribution for longer freshness.
The fan-assisted MultiAirflow System causes gentle, even currents of cold air to emerge at all levels of the chilling and freezing area. Temperature fluctuations are minimised and cooling times reduced – which helps your foods retain their flavour for longer.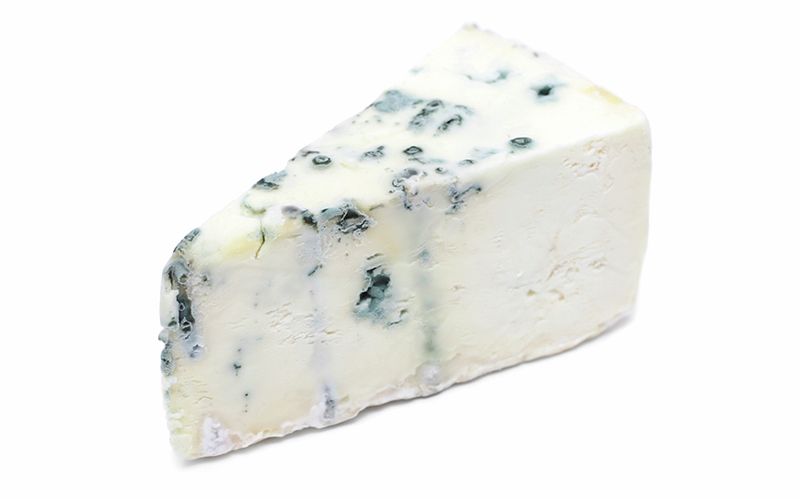 Fresh air without bacteria: the airfreshFilter
The airfreshFilter with antiBacteria actively neutralisies odours inside the refrigerator and filters out bacteria. Unpleasant substances from foods with intensive odours are absorbed, and the air remains clean and fresh - without replacing the filter for the life of the appliance.
Key Features
Installs completly flush or framed
ALL LED sidewall and theater lighting
Dual compressor and dual evaporator
Full width meat drawer
ENERGY STAR Qualified
Design
ALL LED sidewall and theater lighting
Full height door - True cabinet integration without exposed venting grille
Optiflex Hinge - Opens out and away from cabinetry up to 115° door opening angle
Pre-assembled with stainless steel panels and handles
Frame kit for flush installations (25" deep cut-outs) or framed installations (24" deep cut-outs) , pre-assembled
Performance
Dual compressor and dual evaporator
Electronic Controls for precise temperature management
Full width meat drawer
Carbon air filter reduces odors and keeps air clean and fresh
Humidity controlled crisper
Filtered ice-maker
SuperCool
SuperFreeze
Sabbath Mode
Economy Mode
Vacation Mode
Convenience
Full width glass shelves with metal trim
Full extension drawers at 90° door opening angle
Door Open Alarm
Capacity
Full length cantilever racks for ultimate adjustability
Large capacity freezer drawer
Gallon door bins
NO_FEATURE Cu. Ft.
General
Width of the product (mm)
908 mm
Height of the product (mm)
2,125 mm
Required cutout size (HxWxD) (mm)
2134.0 x 914.0 x 610 mm
Variant color
Not applicable
Freezer Net capacity (l) - NEW (2010/30/EC)
0 l
Ice Maker
Yes
noFrost
Yes
VitaFresh
No
VitaFresh plus
Yes
VitaFresh plus
No
VitaFresh pro
No
VitaFresh
No
Temperature display fridge
digital 7 segment
Silence level (dBA)
42
Door hinge
left and right
Shelf Material - Refrigerator
Glass
Shelves for Bottles
No
Power cord length (cm)
300 cm
Connectivity
Home Connect
Yes
Home Connect Features
iService Remote, Remote Monitoring and Control
Connectivity type
Wi-Fi