JBL PartyBox 100 Powerful Portable Bluetooth Party Speaker - JBLPARTYBOX100AM

JBL PartyBox 100 Powerful Portable Bluetooth Party Speaker - JBLPARTYBOX100AM
JBLPARTYBOX100AM
$449.98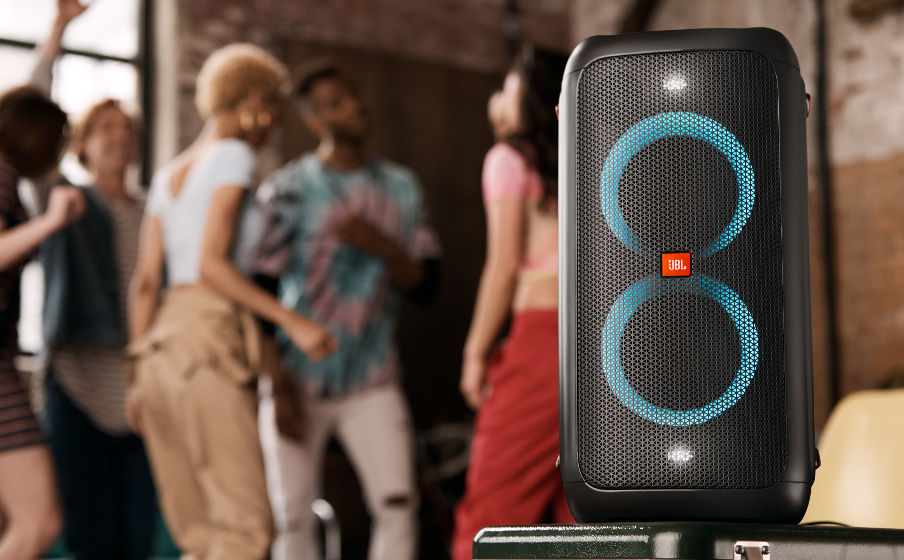 Power to the party
Kick out the hottest jams in town. JBL PartyBox 100 thumps out 160 Watts of that pounding JBL signature sound. Start the party whenever and wherever you need.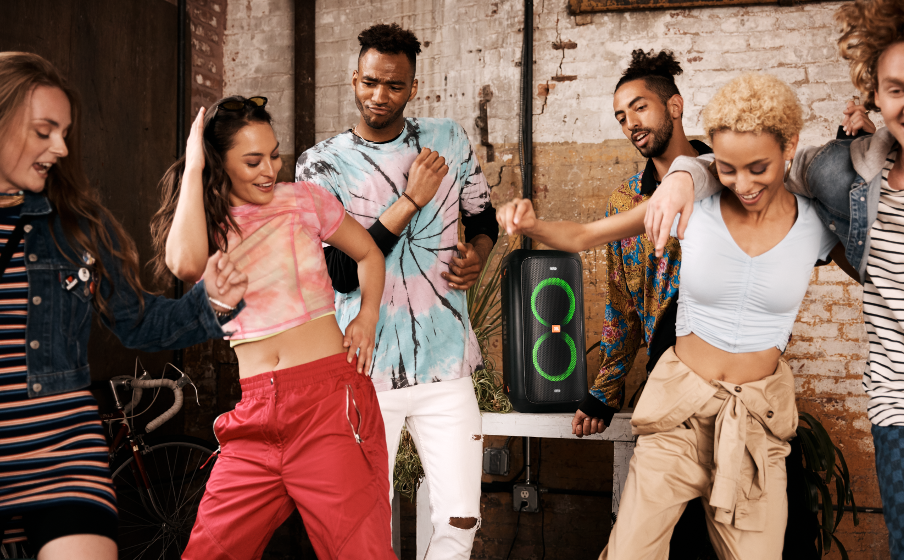 Light up your party
Boost your party with an epic light show. Choose from several RGB LED light patterns or let the colors groove to the music for a next-level audio-visual party.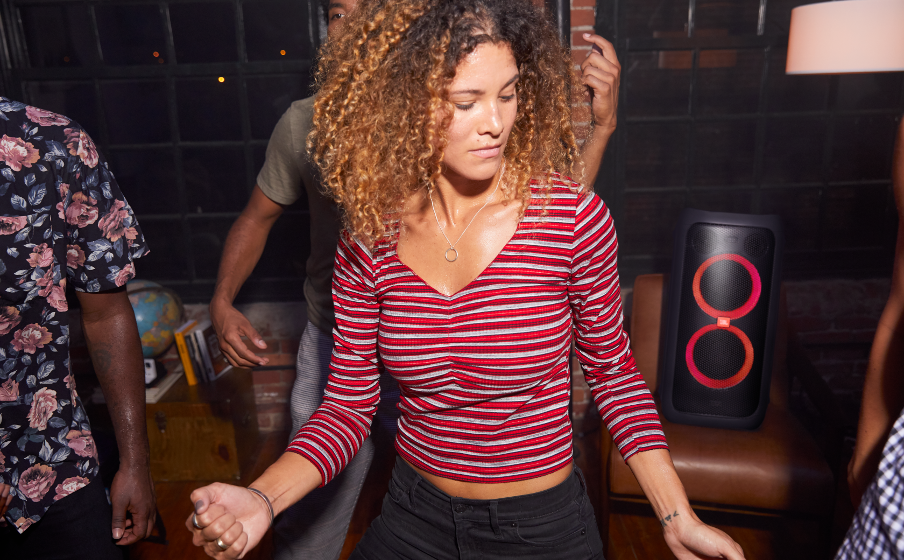 A battery that just won't quit
Rock on from sunup to sundown with a massive battery life, up to 12 hours*.
Plug in and play
Have mic, will sing. Have guitar, will shred. Just plug into your speaker, take to the stage and rock that party like there's no tomorrow.
Stream seamlessly with Bluetooth
It's easy to keep the music flowing. Simply connect to your smartphone, tablet, or favorite online service via any Bluetooth-compatible device for uninterrupted wireless streaming.
Playlists made easy
Personalize your party. Build your ultimate party sounds from the ground up. Just make your playlist, pop it on a USB-capable thumb drive and slip it into your speaker.
Amplify your audio
One speaker just not enough? Link up to two compatible party speakers with True Wireless Stereo (Bluetooth)
Put your speaker on a pedestal
A speaker that rises to the occasion. Mount your JBL PartyBox 100 on a post for a dynamic, immersive party sound that really rocks the crowd.
Be Loud, Be Proud, Be Ready To Party!
Bring the party with the portable power of JBL PartyBox 100. Ignite the night. Pick the perfect light show or let the music choose the mood. Mix it up. Pop in a playlist from your USB stick or stream from a Bluetooth-compatible device. Rock out on the fly with mic and guitar inputs. Find your sweet spot. Mount your speaker on a pole and immerse the room in dynamic JBL sound. Go all night with up to 12 hours of battery life. Plug your speaker into the wall to keep the tunes flowing.
General Specifications
Music playing time (hrs)
12
Output power (W)
160W
Audio Specifications
TWS (True Wireless Stereo) connecting up to 2 party speakers using Bluetooth technology
Yes
Bass Boost
Yes
Frequency Response
45Hz-18kHz
Dimensions
Dimensions (cm)
35.6 x 35.2 x 66.4
Dimensions (in)
14.0 x 13.9 x 26.1
Weight (kgs)
11.3
Weight (lbs)
24.9
Control and Connection Specifications
Wireless Connectivity
Bluetooth Technology
Battery
Battery capacity (mAh)
2500mAh
Charging time (hrs)
6.5
Features
3.5 mm audio cable Input
Yes
Airplay support
No
Alexa
No
Bluetooth
Yes
Chromecast Built-in
No
Cortana
No
Google Assistant
No
Lightshow
Yes
Notification
Note
The product is in compliance with the European Union energy legislation. 1) Bluetooth connection mode - The product is intended to be used for streaming music via Bluetooth connection. A consumer can stream Bluetooth audio to the speaker. When the product is connected through Bluetooth, the Bluetooth connection must remain active at all times to ensure proper operation. The product will enter into sleep mode (networked standby), after 20 minutes without operation, the power consumption @ sleep is less than 2.0 Watts, after which it can be re-activated via Bluetooth connection. 2) Bluetooth disconnection mode - The product will enter into standby mode, after 20 minutes without operation, the power consumption @ standby is less than 0.5 Watts.