Panasonic Stunning 4K Ultra HD Images And High-Res Sound - DP-UB420

Panasonic Stunning 4K Ultra HD Images And High-Res Sound - DP-UB420
DPUB420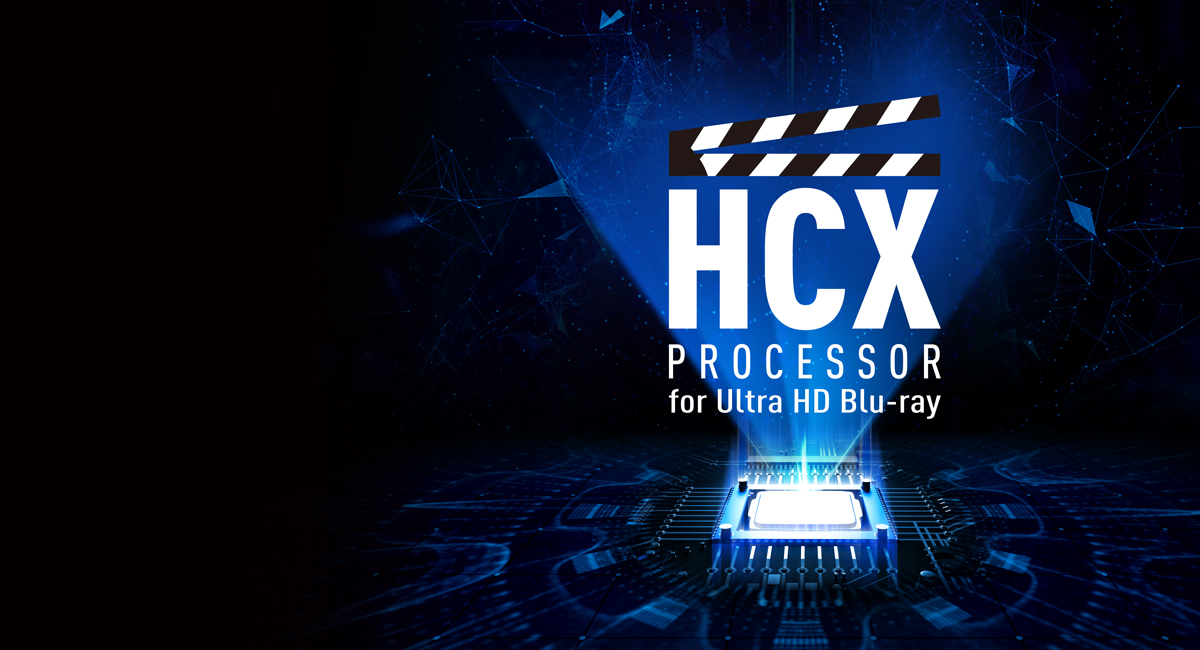 Cinematic, Hollywood Picture Quality
HCX Processor for Ultra HD Blu-ray Panasonic's 4K PRO HDR model Ultra HD Blu-ray Player features an HCX Processor for Ultra HD Blu-ray packed with original imaging technologies for stunning picture quality. The precise colours and HDR reproduction that form the essential elements of Ultra HD are the basis of high-definition images. They bring you a whole new viewing experience that you've never had before. * HCX stands for Hollywood Cinema Experience. * Supervised by Panasonic Hollywood Laboratory.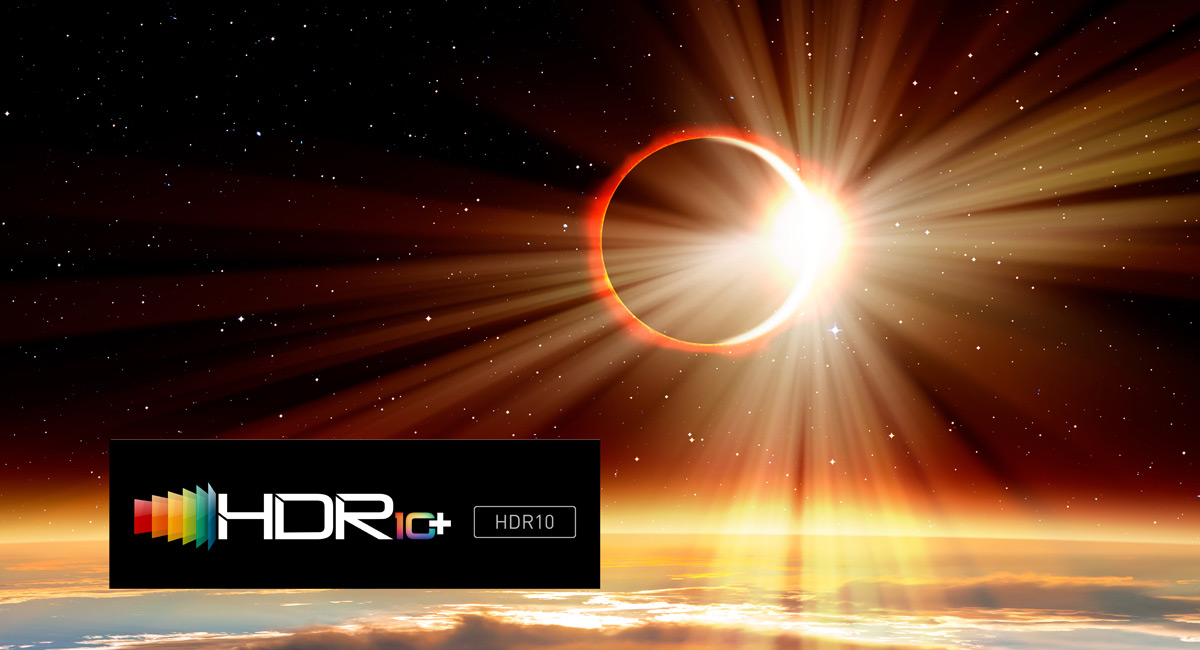 Experience Stunning 4K Pictures
Multi HDR Support Panasonic Ultra HD Blu-ray Players support multiple HDR formats, such as HDR10, which is the standard HDR format for films, and UHD Blu-ray discs. They newly support HDR playback of HDR10+TM dynamic metadata*, the next-generation standard. The synergistic effect achieved with Panasonic's original high-quality image technologies enables even more precise image expression. HDR Optimiser Tone mapping is used to adjust the brightness level of the content. And even HDR images from ordinary HDR10 and TV footage, which do not support special new formats like HDR10+, provide optimal playback. * A firmware upgrade will be required for the UB420 Series.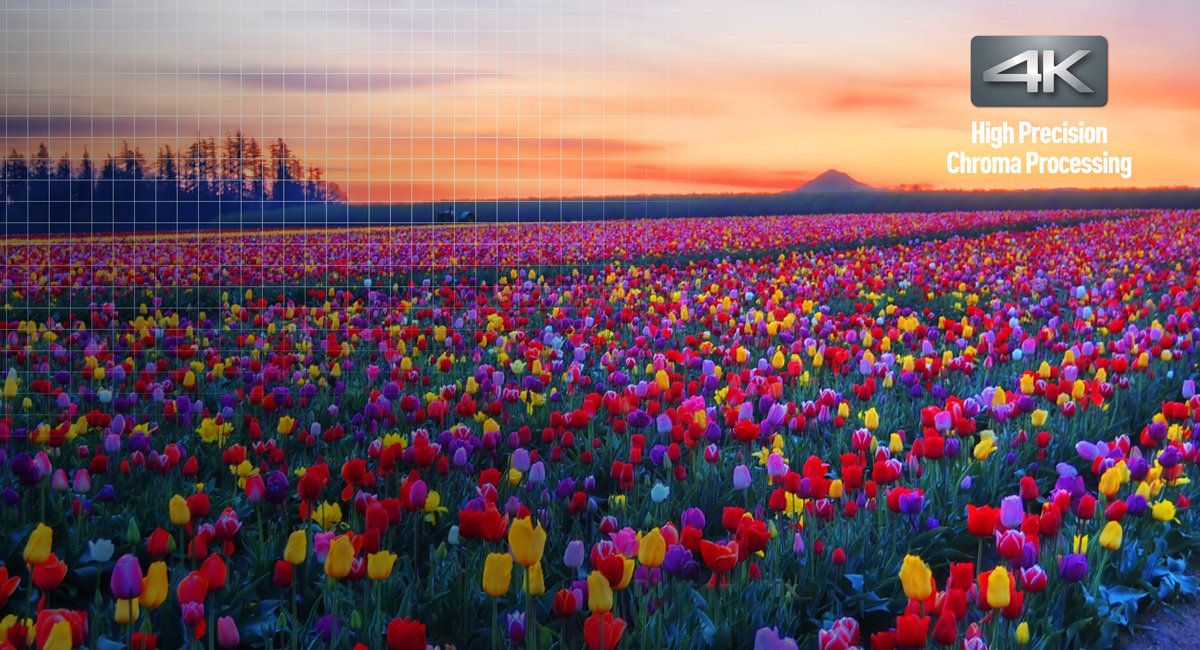 Stunning Colour and Details
4K High-Precision Chroma Processor Technologies from Panasonic Hollywood Laboratory, the base for Blu-ray Disc Research & Development, are applied to Panasonic's unique "4K High Precision Chroma Processing." 4K image colour signals (4:2:0) are interpolated into 4K (4:4:4) by a multi-tap chroma process, for natural textures and depth.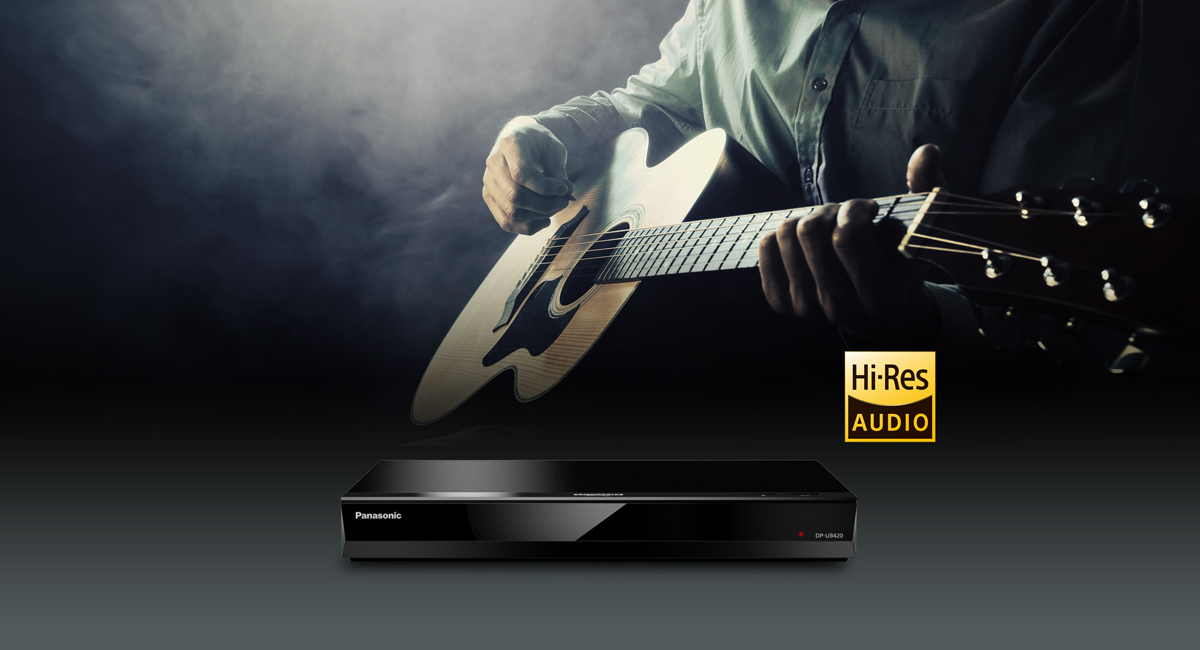 Experience Studio Master Sound Quality
High-Resolution Audio Playback This model is designed for high-resolution audio reproduction. In addition to the conventional WAV/FLAC/MP3/AAC/WMA/AIFF formats, DSD (5.6 MHz/2.8 MHz) and ALAC music files can be reproduced. Simply connect to your home audio system to enjoy music sources equivalent to studio master sound quality. * The product with this logo is conformed to High-Resolution Audio standard defined by Japan Audio Society. This logo is used under license from Japan Audio Society.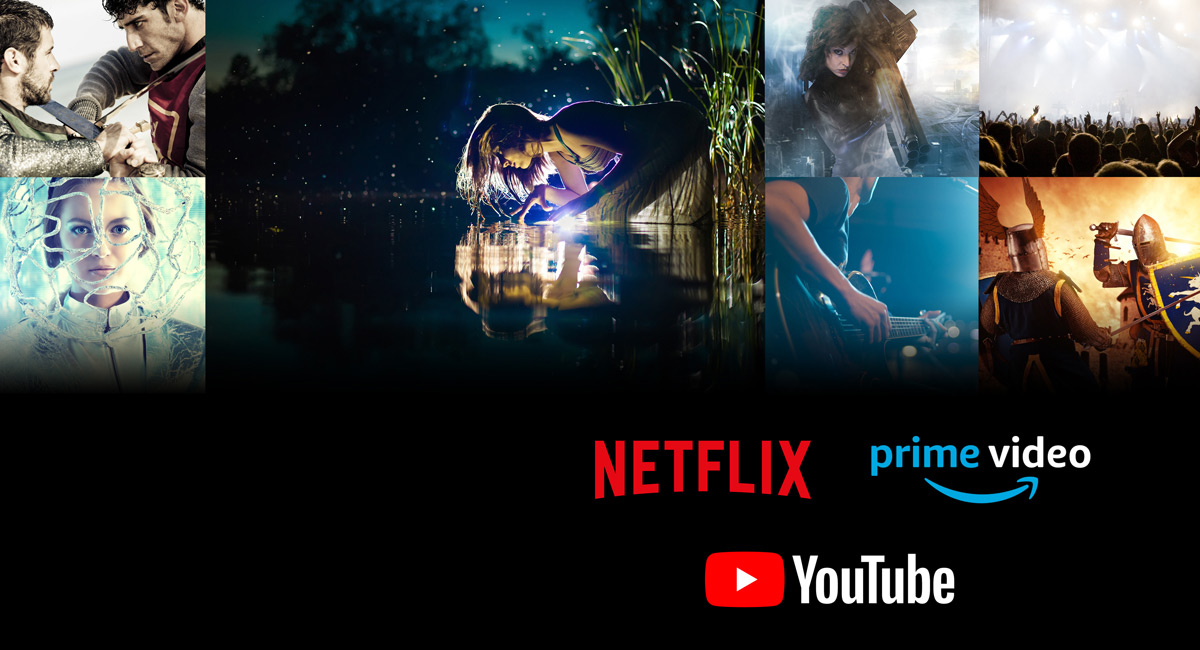 Online Content in 4K
Compatible with 4K VOD Because 4K internet video distribution is now supported by content such as NETFLIX, Prime Video and YouTube, a wide variety of high-quality content is at your fingertips. The high-definition internet video signals are processed by Panasonic's original 4K High-Precision Chroma Processor to achieve crisp, beautiful images.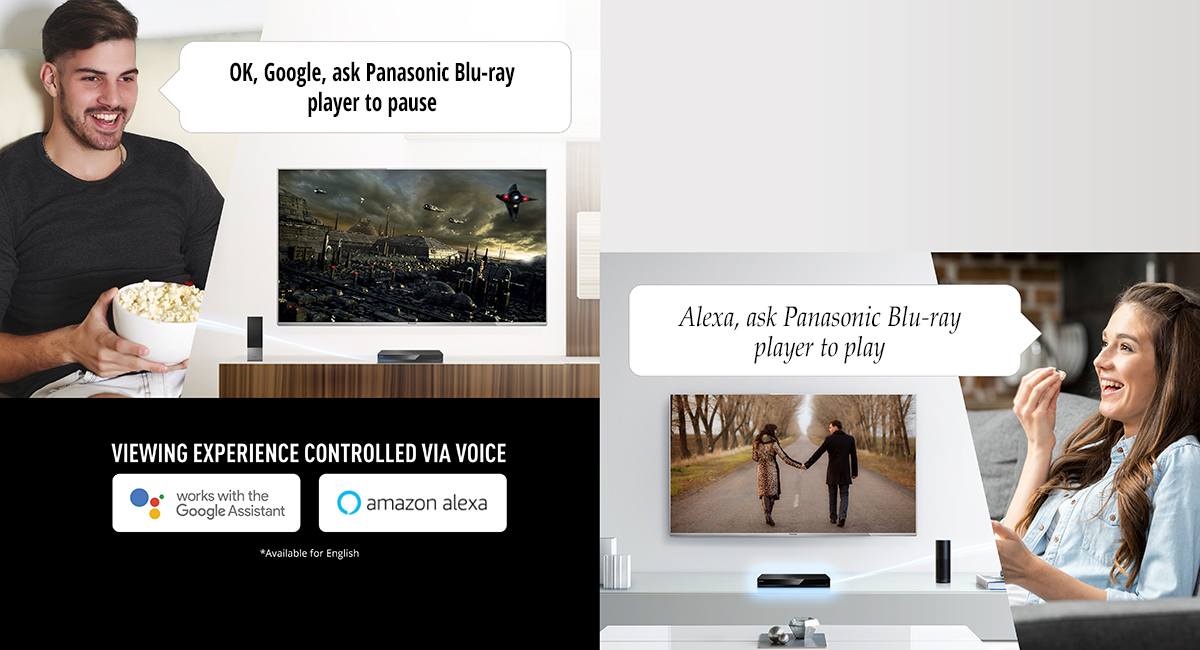 Intuitive Voice Control
Viewing Experience Controlled via Voice Panasonic's New Ultra HD Player supports voice control with Amazon Alexa or Google Assistant. A variety of operations, such as fast forward, pause and play, can be carried out by voice without having to use the remote control. * The image shows the UB820 series.
PLAYABLE DISCS
BD-ROM - Ultra HD Blu-ray/ FULL HD 3D/ BD-Video
yes
BD-RE/ BD-RE DL (Ver.3) - BDAV/ AVCHD/ AVCHD 3D/JPEG/ MPO
yes
BD-R (Ver.1.3) / BD-R DL (Ver.2) - BDAV/ AVCHD/ AVCHD 3D/ MKV/ JPEG/ MPO
yes
DVD - -Video
yes
DVD-R*1/ DVD-R DL*1/ DVD-RW*1 - DVD-Video/ DVD Video Recording
yes
DVD-R*1/ DVD-R DL*1/ DVD-RW*1 - AVCHD/ MKV
yes/ yes* (*DVD-R/ DVD-R DL)
DVD-R*1/ DVD-R DL*1/ DVD-RW*1 - FLAC/ WAV/ ALAC/ DSD/ WMA/ AAC/ MP3/ AIFF
yes (DVD-R/ DVD-R DL)
DVD-R*1/ DVD-R DL*1/ DVD-RW*1 - JPEG/ MPO
yes (DVD-R/ DVD-R DL)
+R*1/ +R DL*1/ +RW*1 - Video/ AVCHD
yes
CD, CD-R/ -RW - CD-DA/ DTS-CD
yes
CD, CD-R/ -RW - MKV
yes (CD-R/ -RW)
CD, CD-R/ -RW - FLAC/ WAV/ ALAC/ WMA/ AAC/ MP3/ AIFF
yes (CD-R/ -RW)
CD, CD-R/ -RW - JPEG/ MPO
yes (CD-R/ -RW)
Audio System
Dolby Digital/ TrueHD
yes (Decode and Bitstream Output*2)
Dolby Digital Plus
yes (Decode and Bitstream Output*2)
DTS-HD Master Audio/ DTS-HD High Resolution Audio
yes (Decode and Bitstream Output*2)
Dolby Atmos/ DTS:X
yes (Bitstream Output*2)
FLAC
yes (Max. 192 kHz/ 24 bit)
WAV
yes (Max. 384 kHz/ 32 bit)
ALAC
yes (Max. 96 kHz/ 32 bit (7.1ch), 176.4/192 kHz/ 32 bit (5.1ch))
DSD (DFF, DSF)
yes (2.8 MHz (2ch/ 5.1ch), 5.6 MHz (2ch/ 5.1ch), 11.2 MHz (2ch))
AIFF
yes (Max. 384 kHz/ 32 bit (2ch))
USB
Front
1 (USB 2.0 High Speed)
Rear
1 (USB 3.0 Super Speed)
Playback - FLAC/ WAV/ ALAC/ AIFF/ DSD (DFF, DSF)/ WMA/ AAC/ MP3
yes (Gapless Playback : FLAC/WAV/AIFF/DSD(DFF,DSF))
Playback - MKV/ MP4 (H.264/HEVC), TS (MPEG-2/H.264/HEVC)
yes
Playback - MPEG-2/ AVCHD/ AVCHD 3D
yes
Playback - JPEG/ MPO
yes
HIGH QUALITY PICTURE
HCX Processor for Ultra HD Blu-ray
yes
HDR - 10+
yes*3
HDR - Hybrid Log Gamma(HLG)
yes
HDR Optimiser
yes
4K Up-scaling - 60p/50p/ 4:4:4 (HDMI2.0)
yes*4*5
4K Up-scaling - 24p/ 25p
yes*4*5
4K Direct Chroma Up-scaling
yes*4
4K Networking (4K Video*6 Playback/ 4K JPEG Playback*4)
yes
4K VOD
yes*7
Picture Type Presets
(Normal/ Cinema/ Fine Cinema/ Retro Cinema/ Animation/ Live)*8
Block/ Randam/ Mosquito Noise Reduction
yes
Video on Demand in HD Quality
yes
Ultra HD Premium
yes
Deep Colour
yes
x.v.Colour
yes*9
HIGH QUALITY SOUND
TWIN HDMI
yes
Pure Audio on HDMI (HDMI Low Clock Jitter Process)
yes
High Quality Network Audio Playback (DLNA)
yes*10 (FLAC/ WAV/ ALAC/ AIFF/ DSD/ WMA/ AAC/ MP3)
High Clarity Sound Premium
yes
Digital Tube Sound
yes (Up to 192 kHz/ 24 bit)
Surround Re-Master
yes*11 (Up to 192 kHz/ 24 bit)
Smart Feature
Viewing Experience Controlled via Voice(Google Assitant/ Amazon Alexa)(Available for English)
yes
Remote Control
yes (Simple)
Subtitle Position/Brightness Adjustment
yes
HDAVI Control 5 (VIERA Link)
yes
Mirroring with Smartphone/Tablet
yes*12
Internet Apps
yes*13
Web Browser
yes
Wireless LAN System
yes (Built-in) IEEE802.11 a/b/g/n/ac
Network Contents Playback (Client & Renderer)
yes*10
External HDD Playback
yes*14
Network Drive Access
yes
BD-Live™
yes*15
TERMINAL
HDMI Output
yes (2)
Optical Output
yes
LAN (Ethernet) Terminal
yes (for Ultra HD Blu-ray, Network Contents Playback*10, BD-Live™*15, Internet Apps*13 and Firmware Update)
Others
Video System
PAL/ NTSC
Power Supply
AC 220-240 V, 50 Hz
Power Consumption - Normal Use
29 W
Power Consumption - Standby (Quick Start Off)-Network Standby Off
0.3 W