SONY USB TURNTABLE - PSHX500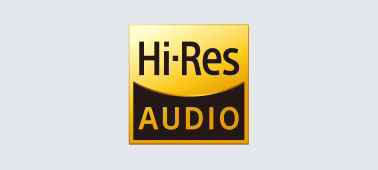 High-Resolution Audio
From source to speaker, Sony has united an array of technologies for the ultimate audio experience. For High-Resolution Audio files, the digital amp and specialized tweeters reproduce every subtlety, so you can hear each note as the artist intended.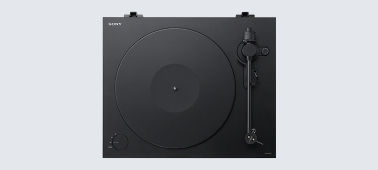 USB turntable with High-Resolution recording
Breathe new life into analogue masterpieces with DSD. Just hook-up the PS-HX500 turntable to your PC via USB, play a record, and capture every essence of the vinyl with DSD 5.6 MHz native conversion. Now you can archive your precious vinyl collection to a music server, or take it out for a walk with your Walkman. Combined with a high quality component system, this turntable also lets you enjoy an authentic delivery of your vinyls. Let the PS-HX500 turn your vinyls into a valuable source of High-Resolution Audio.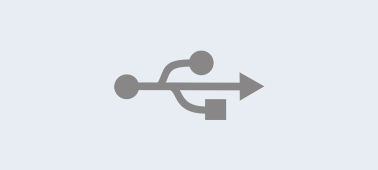 Built-in USB Digital Output
Simply connect the turntable to a PC and rip your favourite vinyl tracks to music files.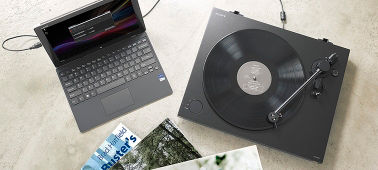 Vinyl lives forever in High-Resolution Audio
The PS-HX500 is equipped with a high-quality A/D converter. So just connect it to your PC with a USB cable and record your vinyl as High-Resolution Audio tracks (up to DSD 5.6 MHz or PCM 192 kHz/24 bit quality). This is a great way to backup your precious vinyl collection, or even take tracks outdoors with you on your Walkman. Enjoy the smooth, natural, warm sound of analogue masterpieces with all the quality they deserve, anywhere you are.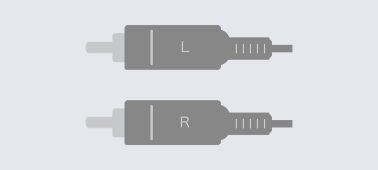 Built-in Phono EQ
Internal phono EQ amp lets you switch between Line and Phono output so you can play through integrated amp or external phono EQ.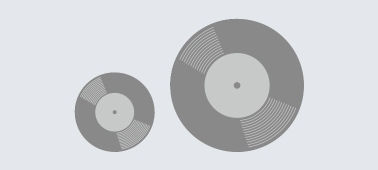 LP/EP record playback
Two-speed turntable operates at 33-1/3 and 45 rpm so you can enjoy LP albums and EP singles.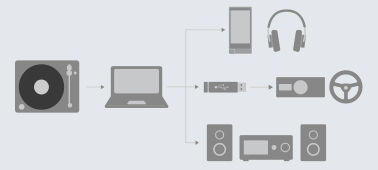 Get your records ready to go
The authentic sound of vinyl, with all its warmth and smoothness, can be enjoyed anytime and anywhere with digital convenience""at home, outdoors, and in your car.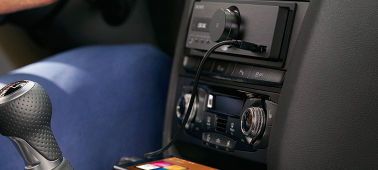 Take them for a spin
Rip the tracks on your vinyl records to a PC as DSD data, and then copy them to a USB memory device that can be played on a car audio system. Your favourite tunes from vinyl will be free to accompany you on your next drive.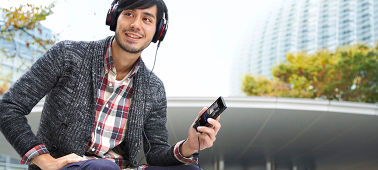 Transfer to Walkman and get going
Rip the tracks on your vinyl records to a PC as DSD data, and then transfer them to your Walkman. You'll be able to carry your favourite masterpieces with you for anytime anywhere enjoyment.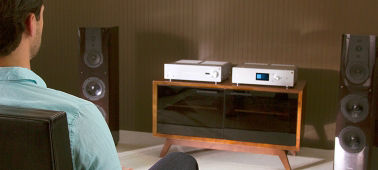 Store your collection on HDD
Just rip the tracks on your vinyl records to a PC as DSD data, and then transfer them to a HDD player. High-capacity storage makes it possible for you to convert a cluttered room full of vinyl into a spacious room filled with music, with instant access and without the bulk.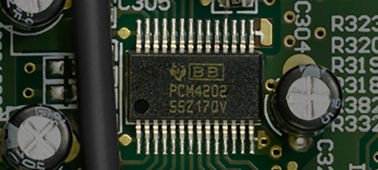 DSD Native AD converter
The internal A/D converter supports native conversion from analogue to DSD 2.8 MHz or 5.6 MHz digital.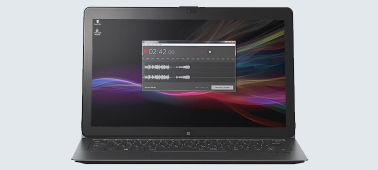 "Hi-Res Audio Recorder" app
Editing app for Windows and Mac OS X lets you cut unwanted parts of the recording and split tracks.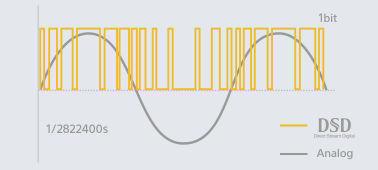 DSD (Direct Stream Digital)
Co-developed for High-Resolution Audio by Sony and Philips, the companies behind the original CD format, DSD (Direct Stream Digital) offers a revolutionary way of capturing and playing back audio. Unlike the conventional PCM format, a 1-bit DSD audio stream more closely represents the nature of an analogue audio waveform. The result is all the advantages of digital audio, including a frequency response in excess of 100 kHz, and ample dynamic range, but with the natural sound of an analogue recording. The far less complex capture and decoding process results in audio with an immense sense of space and ultimate representation of an artist's original vision.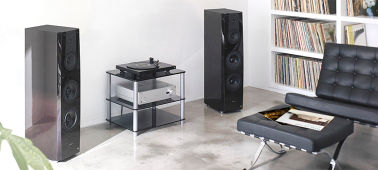 Integrate it into your high-quality audio system
Connecting the PS-HX500 with a high-quality audio component system enables you to enjoy all your vinyl with all the raw realism they can offer.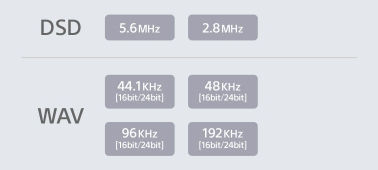 High-Resolution Audio file formats
In addition to DSD-recorded DSF files, recording and playback of PCM-recorded WAV files is also supported.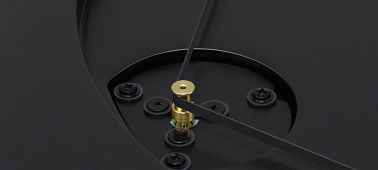 Highly stable belt drive system
The optimized shape of the drive pulley stabilizes the belt drive for natural sound reproduction.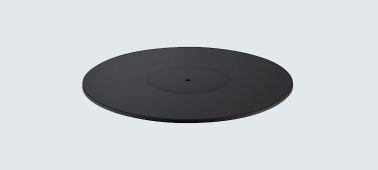 Newly designed high sound quality rubber mat
The new design has a thickness of 5 mm, which is the highest level in its class. Excellent adherence to the record's surface to minimize unnecessary resonance.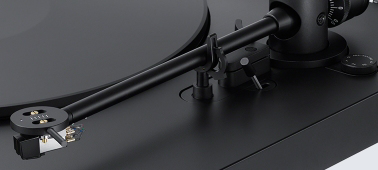 Newly designed integrated shell type tonearm
The tonearm's integrated shell design improves durability and stabilizes the cartridge to deliver superior focusing and dimensionality of sound. The shell's lightweight structure helps to optimize the lowest resonance frequency and improve traceability of low frequencies, while its rounded shape helps deliver pure sound untainted by sound characterization. The straight tone arm precisely balances the stylus, with no arm torque to affect stereo balance, and its slackless lateral bearing structure minimizes wow and flutter distortion.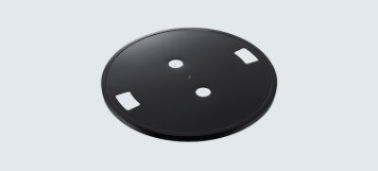 Aluminum die cast platter
The high-inertia aluminium die cast platter offers superb balance between strength and mass.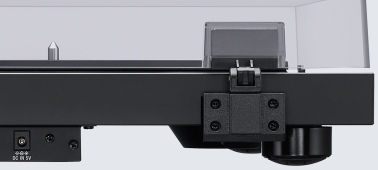 Acoustic-grade MDF cabinet
The acoustic-grade MDF cabinet offers high density thanks to its 30 mm thickness. The result is exceptional sonic characteristics and accurate soundstage reproduction.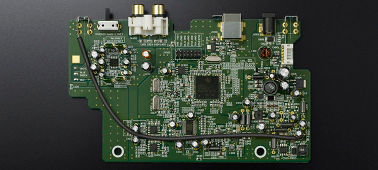 Glass epoxy circuit board improves structural stability
The use of glass epoxy resin material for the circuit board helps to provide better sound quality and stability, especially compared to other competitive models in the same price range.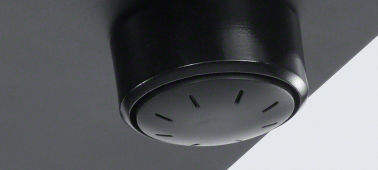 Insulated structure
In addition to insulation to prevent unwanted resonance, uniquely shaped rubber dampers eliminate vibration from racks and other peripheral objects.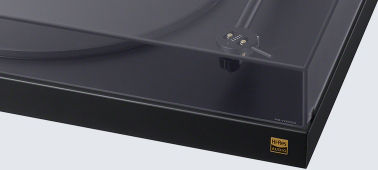 Precision-shaped dust cover
The dust cover shape has been designed exclusively for minimal vibration. Excellent audio quality even when played with the cover on.
Customizations
Turntable Speed
33 1/3 r/min, 45 r/min
USB Out
B type
POWER
Power Requirements
120V 60Hz