36" Samsung 31 Cu. Ft. 4 Door French Door Refrigerator - RF31CG7200SRAA
Price
$3099.99
Our Price
$

2399.99

CAD

36" Samsung 31 Cu. Ft. 4 Door French Door Refrigerator - RF31CG7200SRAA
RF31CG7200SRAA
Literature
Store more, stay cool
More space inside
SmartThings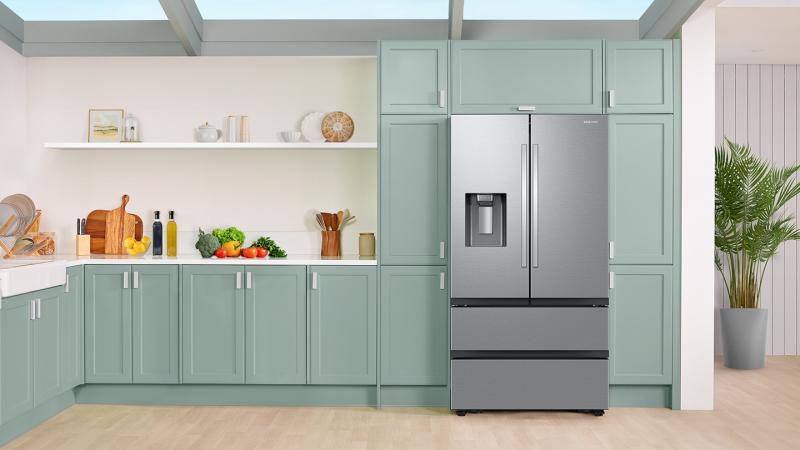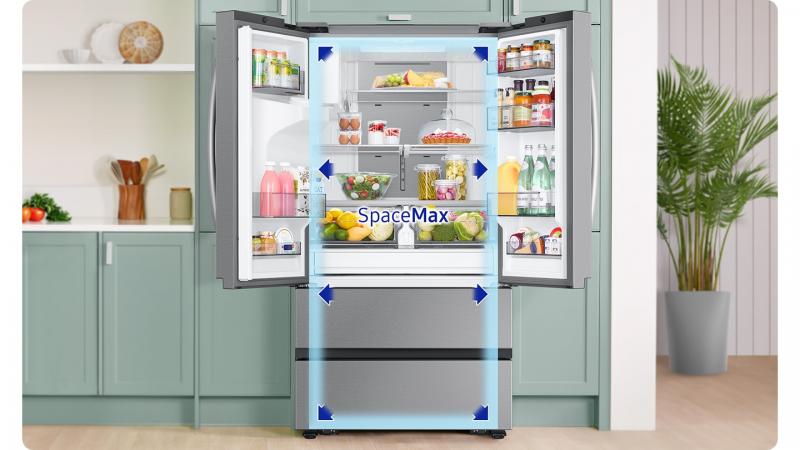 Easily Store more food
Large Capacity
Store more food with a spacious 30.8cu.ft. interior.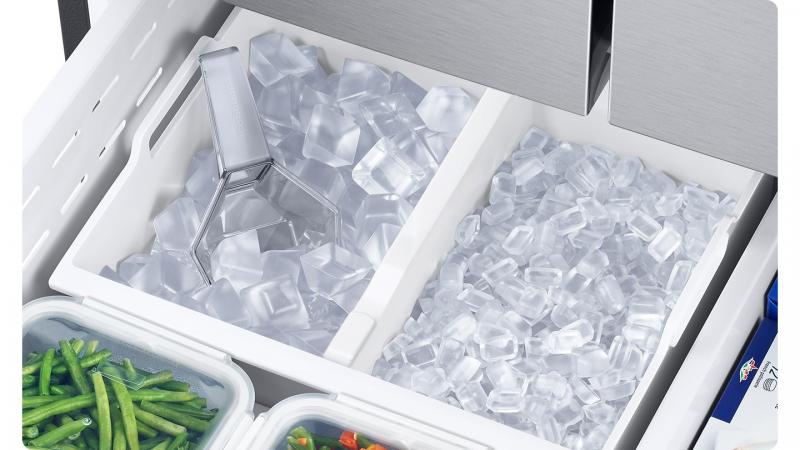 Ice your way
Dual Auto Ice Maker
Make sure you are prepared for any occasion with an abundant supply of two different ice types. The Dual Auto Ice Maker produces a large amount of both Cubed Ice and Ice Bites™, which chill drinks fast. It makes 4.8lbs of ice a day and stores 8.8lbs*, so you always have lots of ice.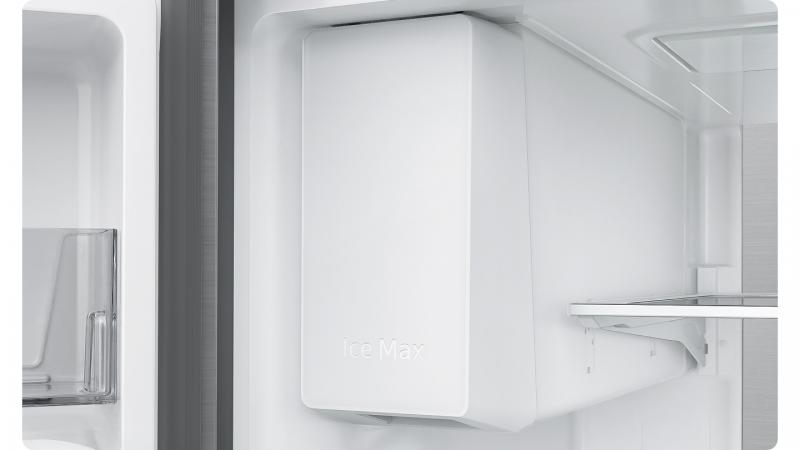 More ice, more choice
IceMax™ Incabi Ice Maker (Optional)
Cool any drink easily with two types of ice. The Incabi Ice Maker creates a large amount of both Curved Ice and Crushed Ice, which chills drinks quickly. It can make 7.7lbs of Curved Ice a day and store a total of 4.2lbs****. And, being at the top of the fridge, it doesn't take up much space.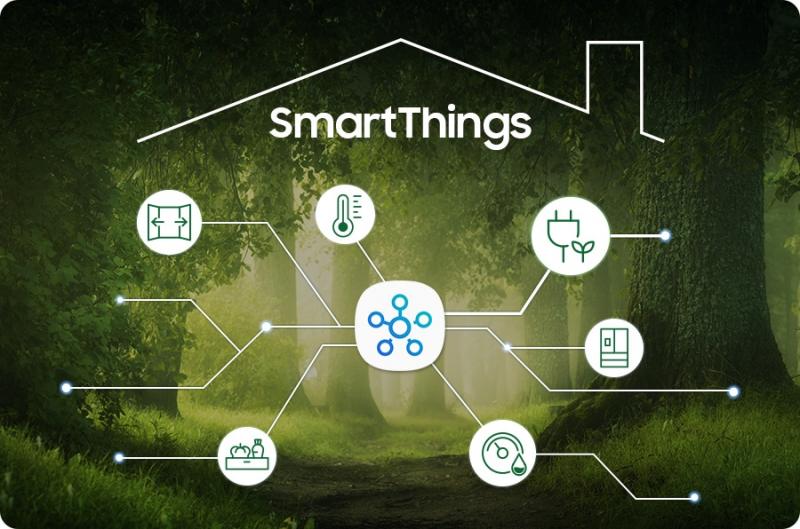 Up to 15%* Energy Saving
SmartThings AI Energy Mode
Reduce your energy use by up to 15%* with AI Energy mode**. If your estimated electricity bill exceeds your preset target, it gives you an option to save energy***. It optimizes the compressor speed and defrost cycle, based on your usage pattern and surroundings.
* Available on specific models from May 2023 through a Wi-Fi update. Internal test results are based on a comparison of the factory setting temperature when using AI Energy mode and without using AI Energy mode. Results may vary depending on the usage conditions and patterns. ** Available on Android and iOS devices. A Wi-Fi connection and a Samsung Account are required. *** SmartThings will display a notification before activating the saving algorithm in both 'Maximum mode' and 'Custom mode.'
Do the SmartThings at Home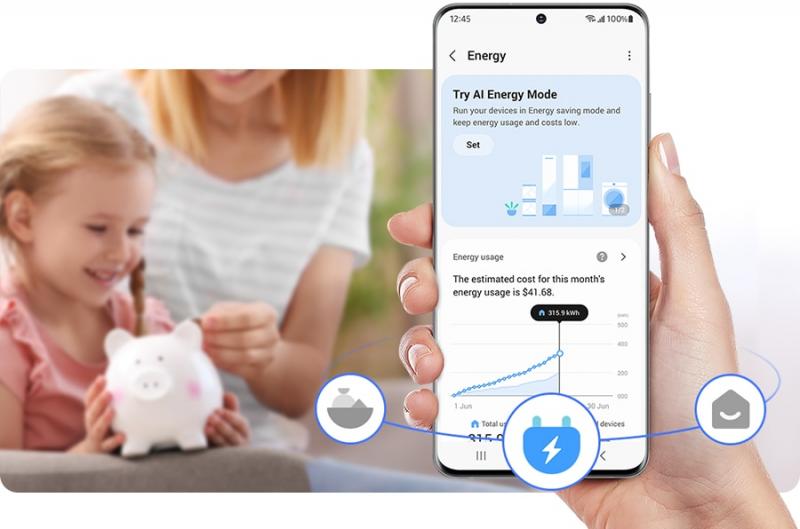 SmartThings Energy
Efficient energy use, Smart savings
Manage your energy usage and save money. SmartThings Energy* provides energy efficiency tips, and monitors the energy consumption of appliances** in real-time, comparing it to the previous month. It also alerts you if your monthly targets are exceeded.
* Available on Android and iOS devices. A Wi-Fi connection and a Samsung account are required. ** SmartThings Energy currently works with around 40 Samsung home appliances that are SmartThings enabled. These include refrigerators, washing machines, clothes dryers, dish washers, vacuum cleaners, ovens, hoods, cooktops, microwave ovens and TVs (from June 2022).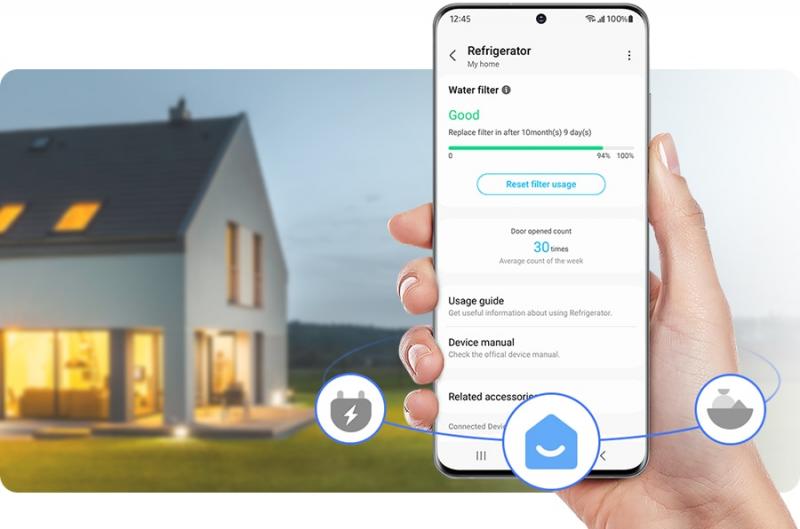 SmartThings Home Care
Smart maintenance, Easy upkeep
Take care of your refrigerator with ease. SmartThings Home Care* provides real-time monitoring, automatically alerting you if problems are detected and suggests a solution. You can check on the status of your fridge, including the condition of the water filter.
* Available on Android and iOS devices. A Wi-Fi connection and a Samsung account are required.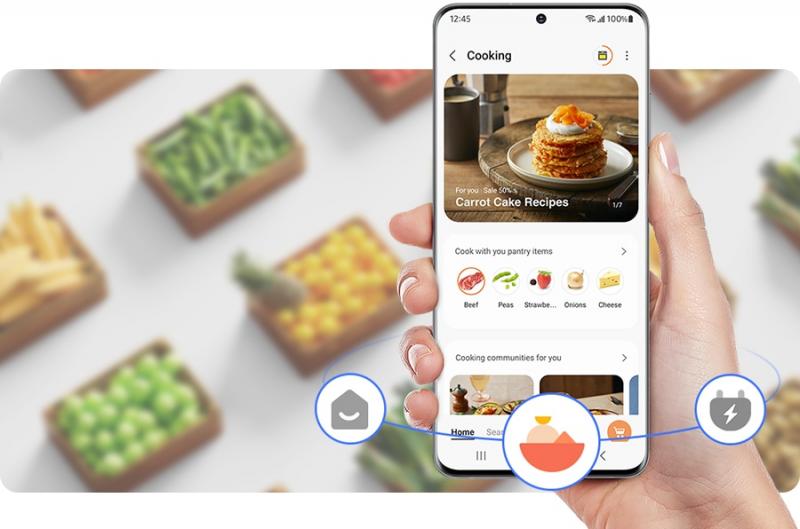 SmartThings Cooking
Smart cooking, Tasty food
Manage, prepare and buy food more effectively. SmartThings Cooking* lets you create a list of the food in your refrigerator and manage expiry dates, so you can check what you have anytime, anywhere. It also recommends personalized recipes based on your preferences and existing ingredients.
* Available on Android and iOS devices. A Wi-Fi connection and a Samsung account are required.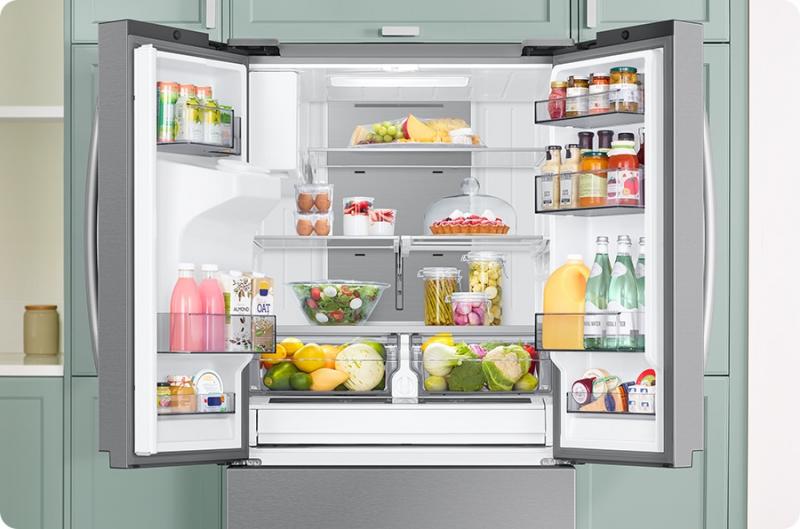 Cools from corner to corner
All-Around Cooling
Make sure that all of your food is properly cooled. All-Around Cooling cools each compartment evenly from corner to corner. It continually checks the temperature and circulates cool air through strategically placed vents. So food is kept at the optimum temperature and cools evenly inside.*
* Based on internal testing.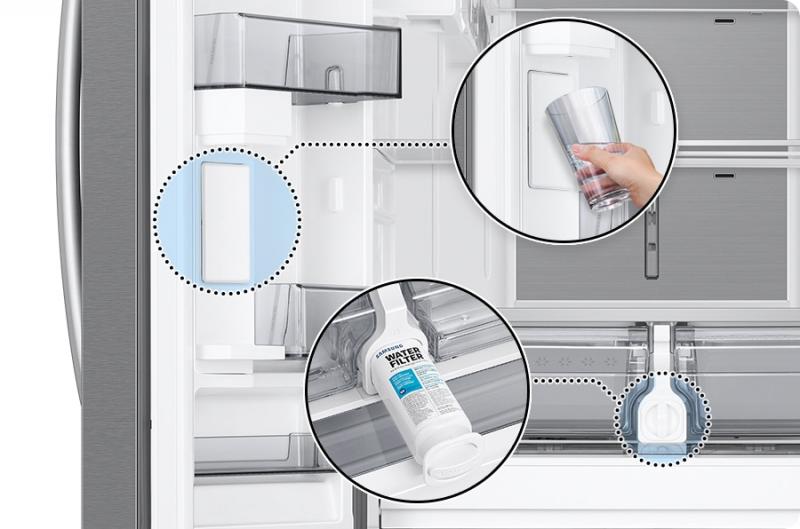 Internal Water Dispenser
Indoor Water Dispenser (Optional)
Easy access to chilled and filtered water with plenty of room to fill a large bottle.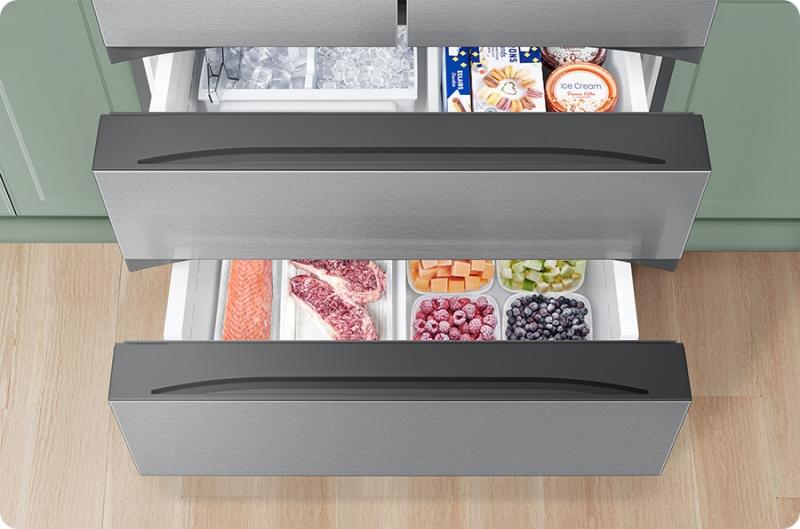 Easily store and organize frozen food
2-Freezer
Enjoy added choice and convenience when storing different types of frozen food. It has 2 freezer compartments with separate doors, so it is easy to organize and access all of your frozen items. For example, you could keep meat and fish in one drawer and ice cream and frozen fruits in the other.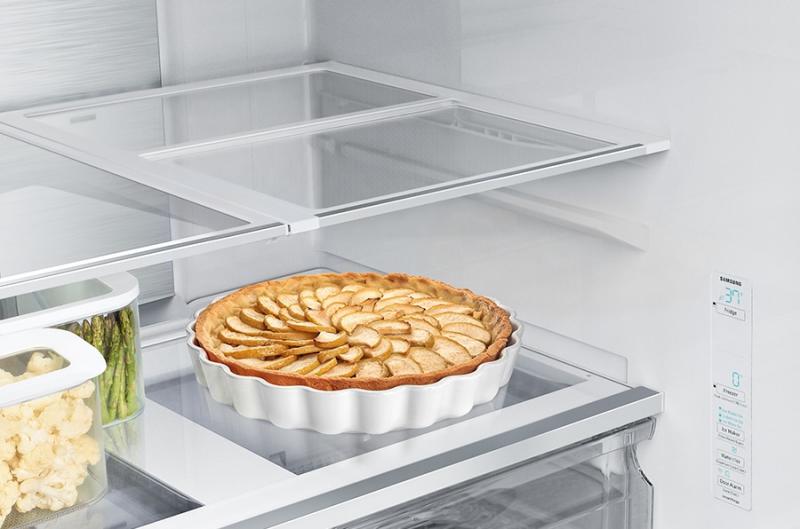 Flexibly fit taller items
Slide-in Shelf
Store large and bulky items much more efficiently and reduce wasted space. The Slide-in Shelf can be pushed ino create more room* between the other shelves to store tall bottles, large containers and big items, like a multi-tiered cake or a tower cooker.
* When the Slide-in Shelf is pushed in, tall bottles or containers that are up to 19 inches (486mm) high and 14 inches (358mm) wide can be stored.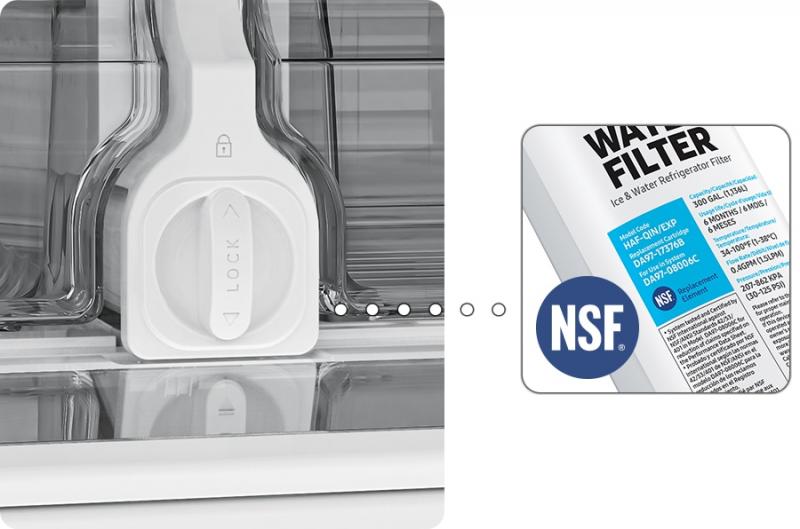 Internal Water Filter
Internal Water Filter (Optional)
The Internal Water Filter is aligned with the refrigerator's minimalist built-in look, with nothing showing on the outside.
* The NSF-certified model is the DA97-08006C, which has been certified according to the NSF/ANSI 42, 53, 401 NSF/ANSI/CAN 372 test method. Microplastics are 0.5~1.0㎛ size plastic particles. Results may vary depending on the actual usage conditions. ** The purification capacity is 1,136L and the usage life is 6 months. The water quality can be maintained by periodically replacing the filter. Replacement filters can be purchased through SmartThings, Samsung.com and the Samsung Electronics Service.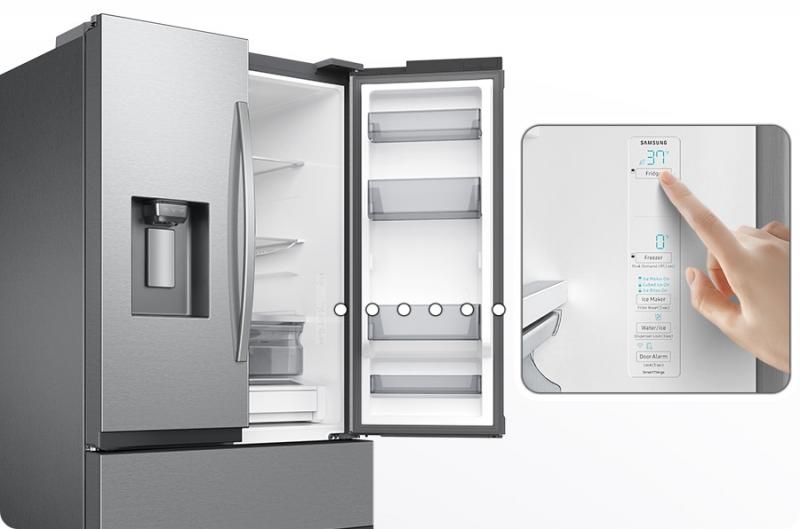 Enhanced accessibility
ADA Compliant
Use the refrigerator with ease and confidence if you have restricted movement. Its Internal Display is compliant with the standards of the Americans with Disabilities Act (ADA). So the controls are all within arm's reach and can be used with one hand.
* The refrigerator's internal display is located lower than 44 inches (1,118mm) from the bottom, and the freezer is located lower than 36 inches (914mm) from the bottom which is lower than the height of a general kitchen counter.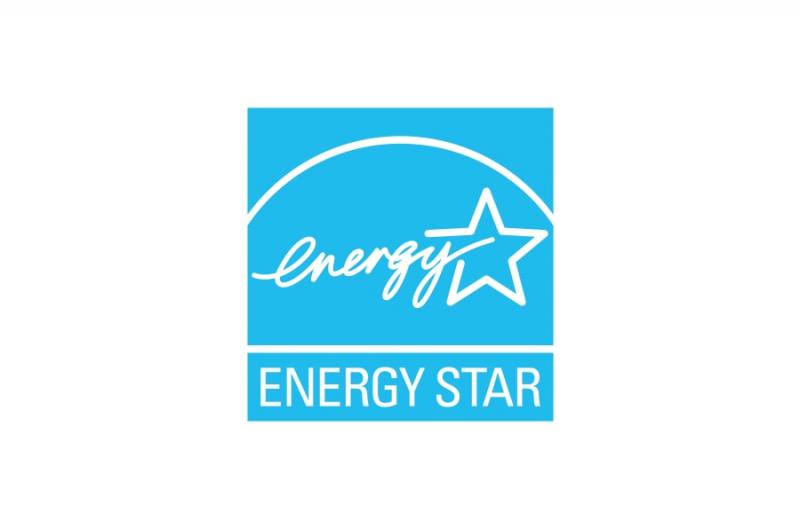 ENERGY STAR® Certified
ENERGY STAR® Certified (Optional)
ENERGY STAR® certified, so you can save money by using less energy without sacrificing performance or functionality.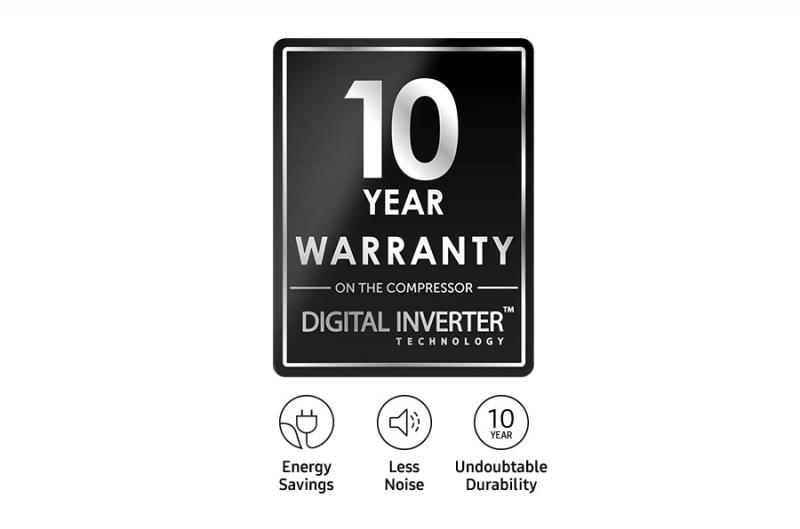 Digital Inverter Technology
Digital Inverter Technology (North America)
Enjoy great energy efficiency, little noise and a long-lasting performance. The Digital Inverter Compressor automatically adjusts its speed in response to cooling demand. So it is quiet, uses power efficiently and is certified to work for 21 years*, with a 10 year warranty** on the compressor.
* Awarded a 21 year durability certification by the Association for Electrical, Electronic & Information Technologies in Germany (Verband Deutscher Elektrotechniker – VDE). Actual lifespan may vary depending on the usage circumstances. ** 10 year warranty is limited to the compressor only.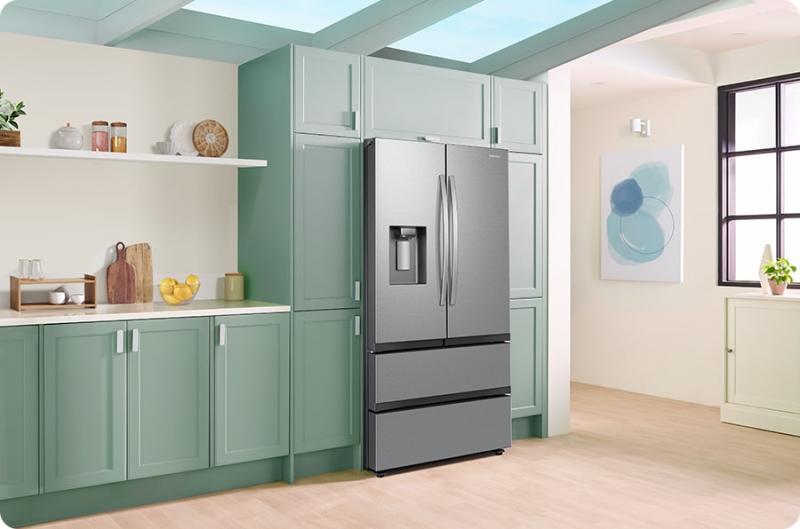 Sleek and modern look
Modern Design
The clean and contemporary design features a beautiful flat front with low-profile door handles and recessed drawer handles. So it will fit seamlessly with kitchen appliances and enhance the look of your home.
Refrigerator Feature
Metal Cooling Duct
No
Cooling Feature
Cooling Type
All Around Cooling
Physical specifications & size
Packing Weight (kg)
144
Net Weight (kg)
140
Packing Dimension (WxHxD)(inch)
37 5/7 x 75 2/5 x 36
Net Depth without Door (inch)
29.44
Net Depth without Door Handle (inch)
33.875
Net Depth with Door Handle (inch)
36.25
Net Case Height without Hinge (inch)
68.875
Net Case Height with Hinge (inch)
70
Net Width (inch)
35.75
Net Dimension (WxHxD)(inch)
35 3/4 x 70 x 36 2/8 inch
Capacity
Net for Fridge (cu.ft)
22.3
Net for Freezer (cu.ft)
8.5
Net Total (cu.ft)
30.8
Exterior Feature
Door Type
Flat Door
General Feature
Refrigerant
R600a
Door Alarm
Yes
Freezer Feature
Dual Ice Maker
1 EA
Power Freeze Function
Yes
Interior LED Light
LED Lighting
Refrigerator Feature
Big Pantry
1 EA
Interior LED Light
LED Lighting
Power Cool Function
Yes
Number of Door Pocket
8 EA
Number of Vegetable&Fruit Drawer
2 EA
Shelf Material
Tempered Glass
Gallon Door Storage
8 EA
Number of Shelf (Total)
4 EA
Smart
WiFi Embedded
Yes
Installation
Free Standing
Yes
Energy
Energy Star Certification
Yes
Performance
Energy Consumption
699 kWh/year
Exterior Feature
Dispenser Type
Internal Water Dispenser
Door Handle
Handle
Colour
Stainless Steel