22" Samsung 1.4 Cu. Ft. Countertop Microwave With Sensor Cooking In Stainless Steel - MS14K6000AS
22" Samsung 1.4 Cu. Ft. Countertop Microwave With Sensor Cooking In Stainless Steel - MS14K6000AS

22" Samsung 1.4 Cu. Ft. Countertop Microwave With Sensor Cooking In Stainless Steel - MS14K6000AS
MS14K6000AS/AC
| | |
| --- | --- |
| Price | $259.99 |
| Savings | $80 |
| Our Price | $179.99 CAD |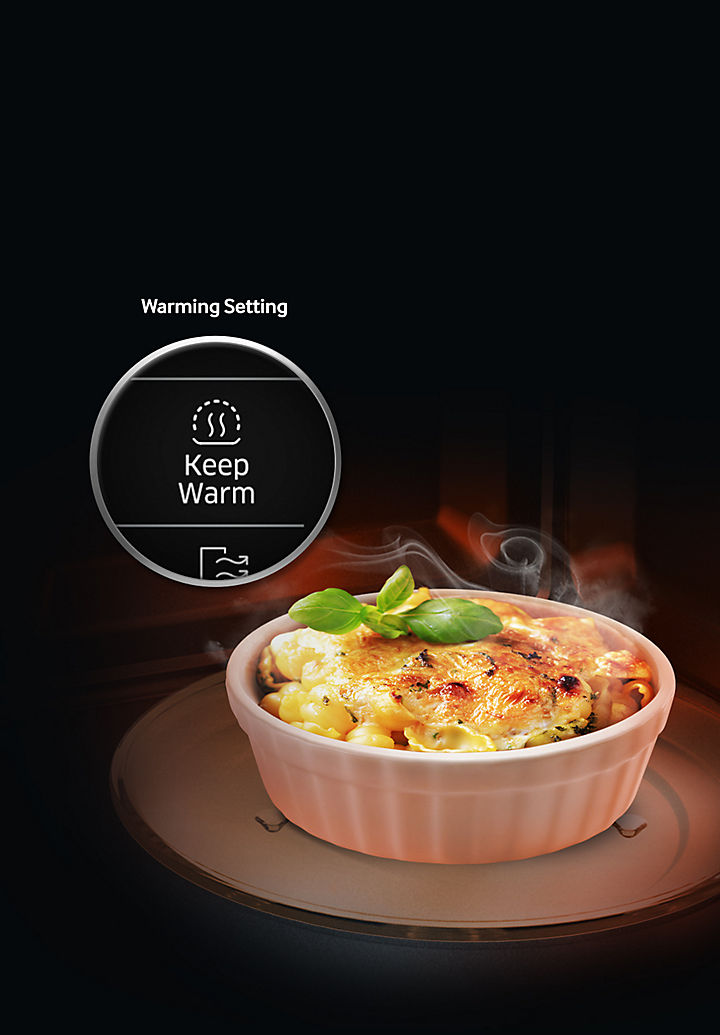 Food Warming
The food warming setting keeps foods warm at the desired temperature without over-cooking, so your meals are ready to enjoy on your time.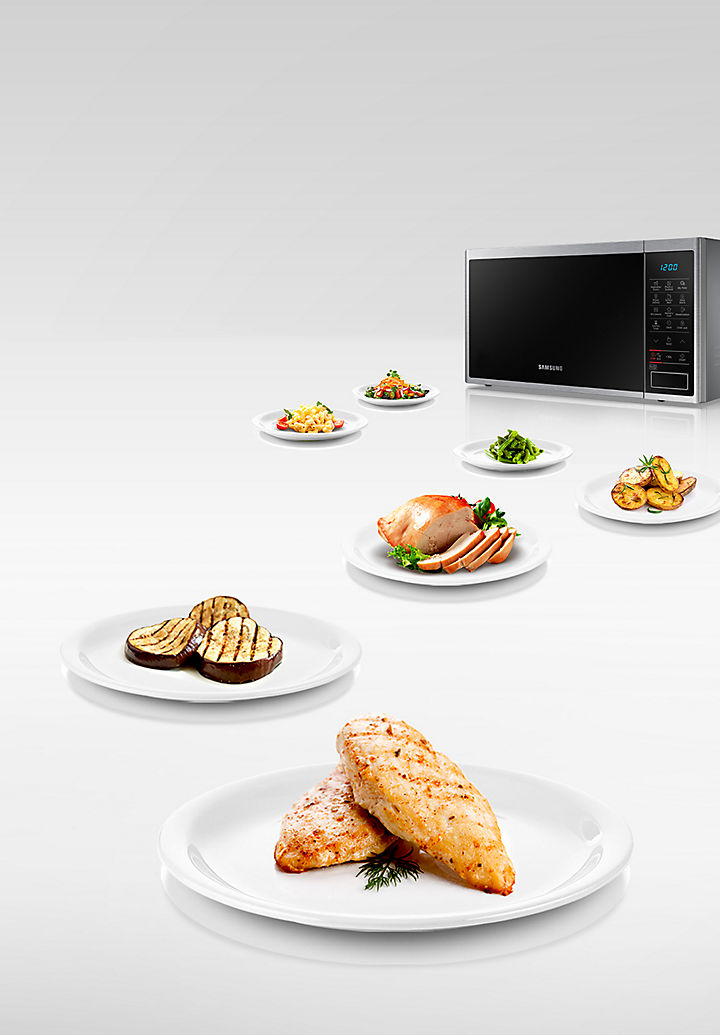 Healthy Cooking
With 16 recipes preprogrammed for your conveneince you can easily cook a variety of healthy options including green beans, brown rice, boneless chicken break and grilled salmon steaks.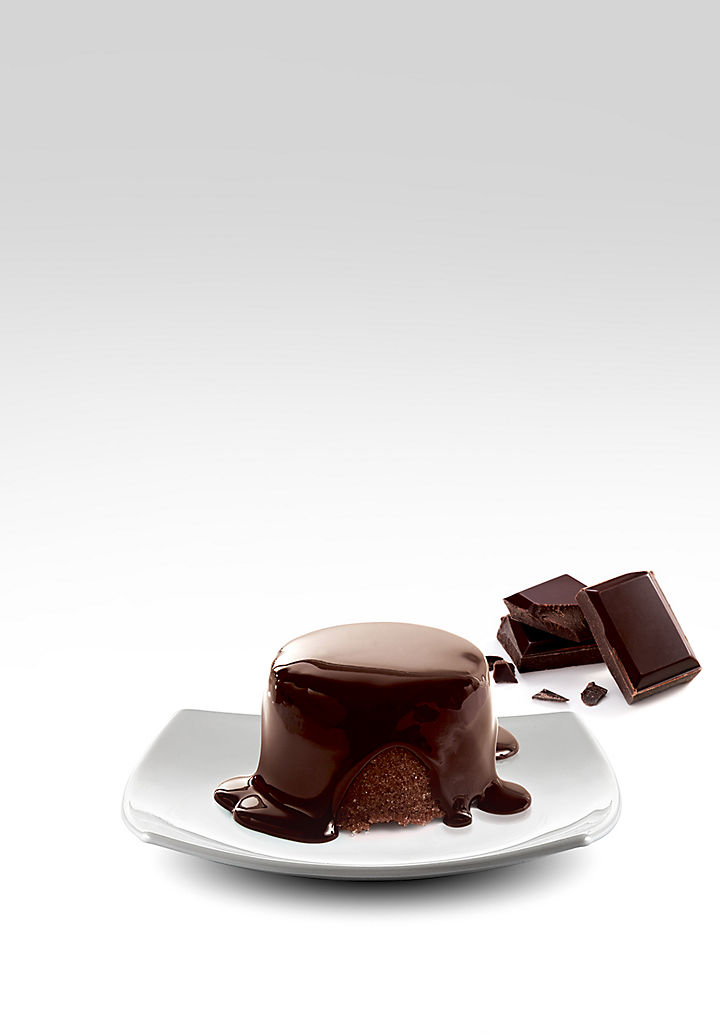 Soften / Melt
Softening butter or melting chocolate? Enlist the MS6000 Microwave as your sous chef. Select from four modes for easily softened or melted recipe ingredients.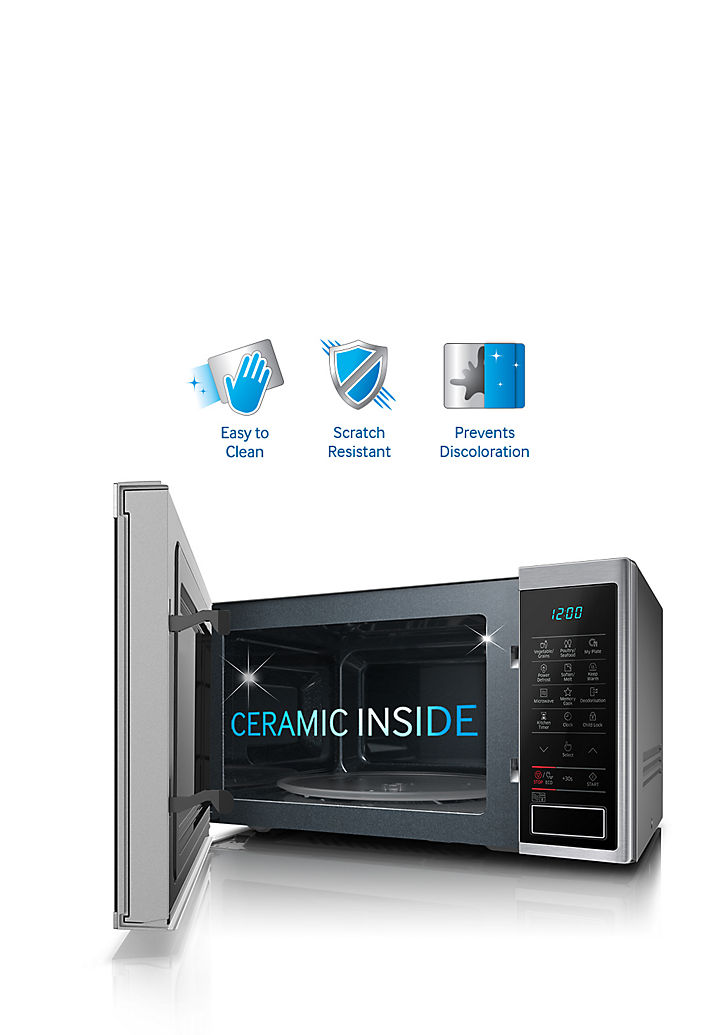 CERAMIC INSIDE™
The MS6000 Microwave oven features a smooth ceramic interior that is easy to clean and won't scratch or discolor over time. Anti-bacterial protection and a scratch-resistant interior is made to last.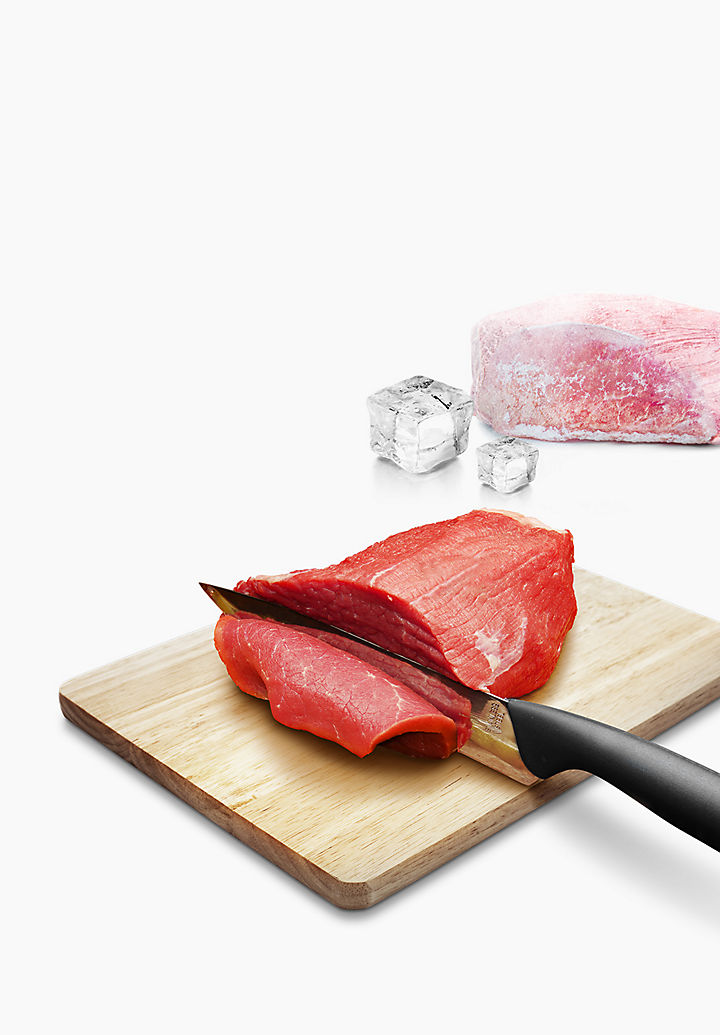 Power Defrost
With the power defrost function you can defrost frozen foods quickly and evenly so your food won't get soggy.
Type
Product Type
Microwave
Installation Type
Freestanding
Capacity
Oven Capacity
1.4 cu.ft
Materials/Finishes
Color(Door)
Stainless steel
Color(Cabinet)
Silver
Control Method
Membrane
Door Type
Push botton
Cavity Material
Ceramic enamel interior
Turntable Size
360 mm
Display Type
LED (Ice blue)
Power/Ratings
Power Source
120 V / 60 Hz
Output Power (Microwave)
900 W
Power Consumption (Microwave)
1500 W
Power Level
10
Features
Clock
Yes
30 sec. Plus
Yes
Eco Mode
Yes
Defrost (Auto / Power / Sensor)
Auto Defrost
Sensor Cook
Yes
Steam Cook
No
Auto Steam Cook
No
Auto Cook
Yes
Steam Clean
No
Turntable On/Off
No
Deodorization
No
Child Safety Lock
Yes
Kitchen Timer
Yes
Memory
No
Sound on/off
Yes
Language Option
No
Others
No
Accessories
Pro Steamer
No
Glass Steamer
No
Pure Steam Bowl
No
Power Steam Bowl
No
Plate Warming Bowl
No
Steam Clean Accessory
No
Built-in Kit (Trim Kits)
No
Cook Book
No
Quick Guide Label
Yes
Others
No
Weights/Dimensions
Cavity (WxHxD)
14 49/64 x 9 13/16 x 16 1/16 "
Outside (WxHxD)
21 27/32 x 12 41/128 x 18 5/8 "
Shipping (WxHxD)
24 9/16 x 14 123/128 x 19 23/32"
Weight (Net)
37.5 lbs
Weight (Shipping)
40.8 lbs
Loading Quantity (20/40ft)
235 / 515
Reviews
Average Customer Ratings
| | | |
| --- | --- | --- |
| Overall | | 5.00 |
| Design | | 5.00 |
| Features | | 5.00 |
| Performance | | 5.00 |
| Value of Product | | 5.00 |
Submitted 5 months ago
By SKTA
From Atlanta
Reviewed at


5
Reliable and affordable appliances
Good price and excellent customer service for shopping online
Bottom Line Yes, I would recommend to a friend
Submitted 5 months ago
By Salvador
From Las Vegas Nevada
Reviewed at


5
My wife loves it this product the best
This product is fabulous , all family loves it,...
Bottom Line Yes, I would recommend to a friend
Submitted 5 months ago
By rbusy97
From Pennsylvania
Reviewed at


I bought this 2 weeks ago and I really like it but it is a bit noisy when running.
Bottom Line Yes, I would recommend to a friend