Klipsch Floorstanding Speaker RP5000FB
Klipsch Floorstanding Speaker RP5000FW
Klipsch Floorstanding Speaker RP5000FB
Klipsch PROMO
Klipsch New Reference Premiere Subs
See Details
Klipsch New Reference Premiere Subs
Monster Bass Anyplace
Subwoofers worthy of the reference premiere name
Our Price
$

649

CAD

/ Each
Our Price
$649 CAD

/ Each
Our Price
$649 CAD

/ Each
Literature
The Klipsch RP-5000F floorstanding speaker takes your movies and music to a new level. Featuring our proprietary hybrid Tractrix® horn-loaded technology and dual 5.25" spun copper Cerametallic™ woofers, this floorstanding speaker is the ideal home theater audio solution.
1" Titanium LTS Vented Tweeter with Hybrid Tractrix® Horn
Dual 5.25" Spun Copper Cerametallic™ Woofers
Bass-Reflex via Rear-Firing Tractrix® port
Dual binding posts for bi-wire/bi-amp
Strong, Flexible Removable Magnetic Grille
Dimensions: 36.12" x 8.21" x 14.38"
KEEPERS OF THE SOUND: BUTCH WALKER
The Keepers of the Sound Series showcases pioneering artists who are authentic, uncompromising on quality, and always remain true to their core values. They work to create powerful, emotional experiences for their fans, and Klipsch strives to recreate the same experiences through our speakers and headphones.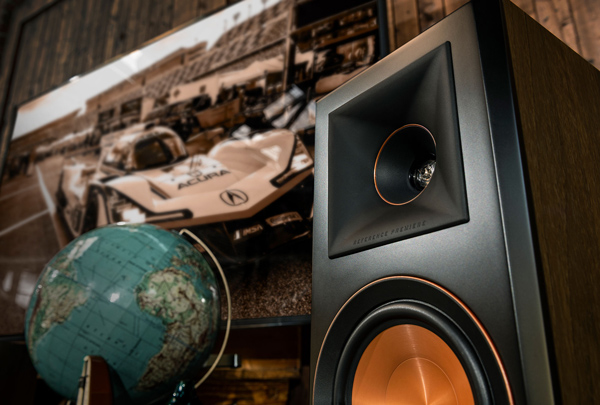 HYBRID TRACTRIX® HORN TECHNOLOGY
Klipsch proprietary Tractrix® horn-loaded technology ensures the high-frequency energy of the RP-5000F floorstanding speaker is aimed directly at the listener and reduces unwanted, artificial reverb caused by indirect sound bouncing off walls - meaning you experience the most clear, detailed, lifelike sound possible.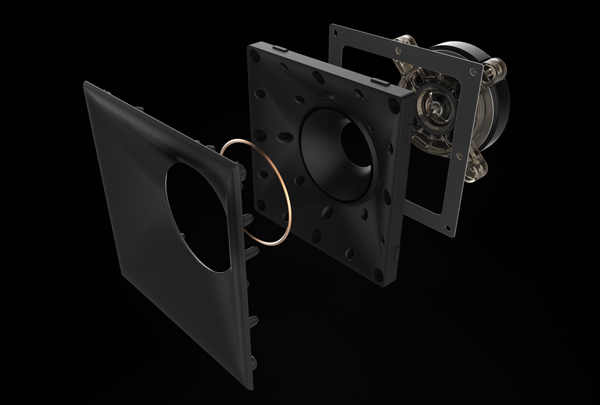 HORN ANATOMY
Klipsch Reference Premiere series speakers feature a compressed molded silicon face thats matted to the 90x90 Tractrix horn to reduces horn resonance for a smoother frequency response. Klipsch computer modeled phase plugs acts as a mechanical filter to further ensure a smooth, flat frequency response while protecting the tweeter from damage.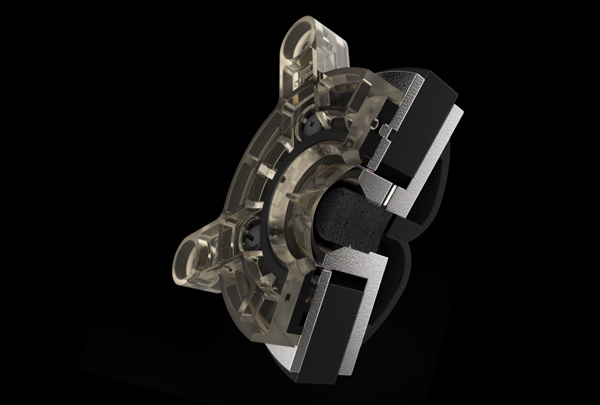 ALL-NEW VENTED TWEETER
A vented tweeter design reduces standing waves behind the tweeter diaphragm for a smoother high frequency reproduction.
The titanium tweeter diaphragm's light weight yet rigid composition exceeds the performance of aluminum, polymer or silk tweeters.
Klipsch award-winning Linear Travel Suspension technology leverages a piston motion of the titanium diaphragm that lowers distortion and delivers real-to-life sound.
A ceramic magnet housing provides premium performance, Klipsch Reference Premiere tweeters set the standard in acoustic reproduction.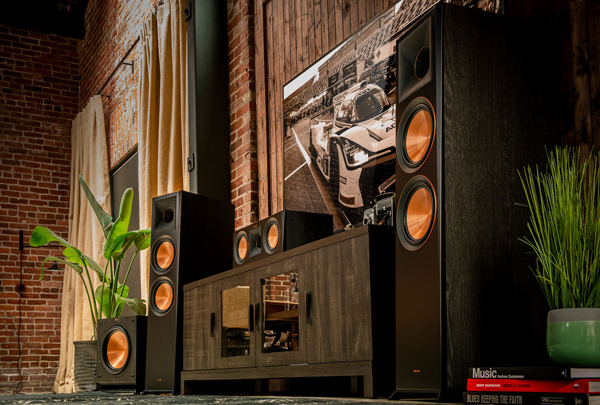 CERAMETALLIC™ WOOFERS
Klipsch Proprietary Cerametallic™ woofers are the RP-5000F floorstanding speaker signature statement for both sound and aesthetics. This extremely light, rigid materials holds its shape while being able to deliver lower frequencies with maximum efficiency.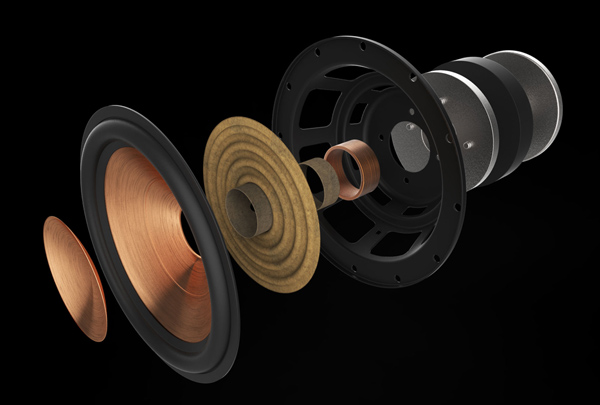 WOOFER ANATOMY
Klipsch Cerametallic™ cones are matted to a dual-layer, copper-wound voice coil for exceptional conductivity.
Reference Premiere woofers are housed in a non-resonating, stamped-steel basket that's secured to a large magnet motor for exceptional efficiency and low distortion, and matched to our horn-loaded tweeters for optimal acoustic execution.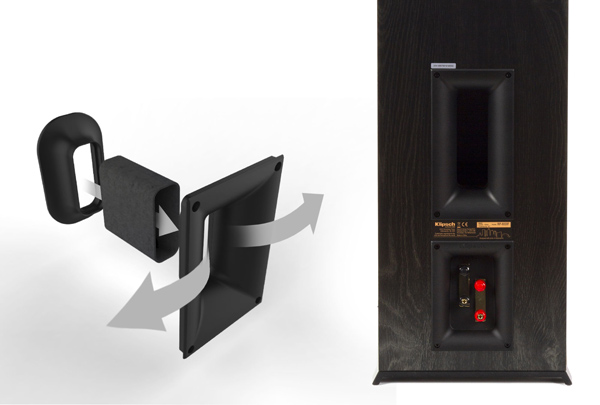 TRACTRIX® PORT + DUAL TERMINALS
The rear Tractrix port is perfectly matched to the cabinet and woofers, creating ideal airflow with minimal distortion or turbulence even at the lowest frequencies.
The RP-5000F floorstanding speaker features dual input terminals so you can bi-wire or bi-amp your speakers for a custom, high-performance experience.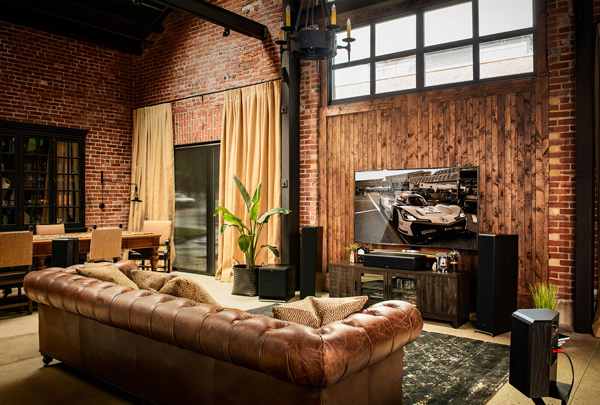 FINISHED TO PERFECTION
The RP-5000F ebony and walnut finishes boast satin painted baffles with a scratch resistant design. The cast aluminum feet provides a modern look with less resonance than MDF or ABS plastic. It is mechanically designed to minimize surface area in contact with the floor, decoupling the speaker for faster, tighter low frequencies and more detail.