51" Napoleon Rogue 425 Gas Grill - R425PK-1
Rogue® 425
Napoleon's Rogue® 425 Propane Gas Grill in black, is a premium quality gas grill with an affordable price. Three burners light every time with a battery-free ignition. This grill boasts precise temperature control, high heat searing over cast iron cooking grids and stainless steel sear plates for even heating and to keep your grill clean. The stylish black exterior is highly durable and easy to clean.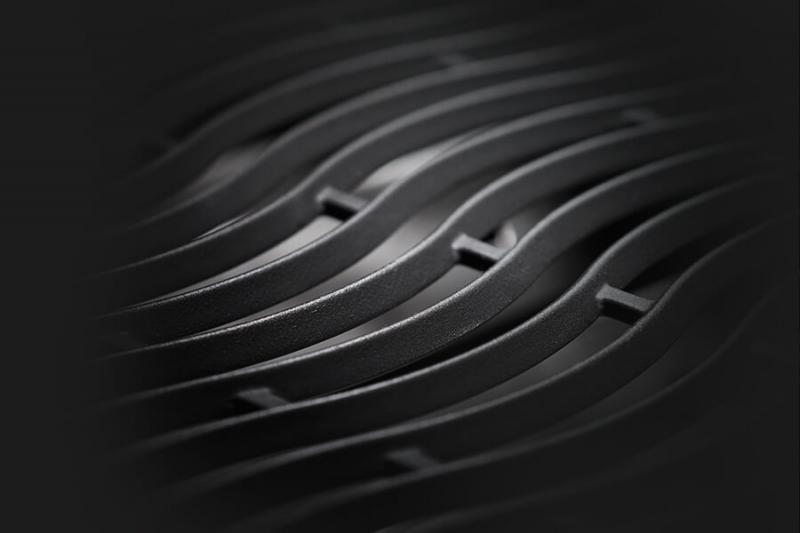 Porcelainized Cast Iron Iconic WAVE Cooking Grids
Iconic sear marks
Porcelain coated to resist rust, these iconic wave shaped grids provide even heat transfer and a great sear.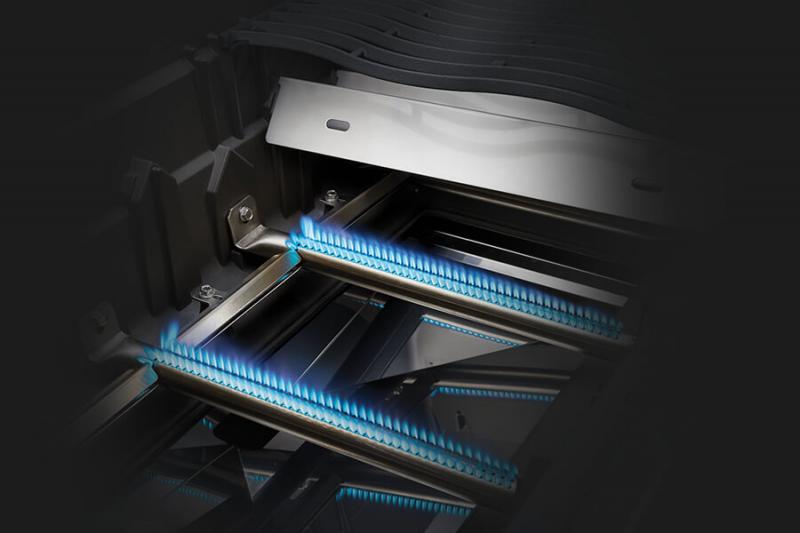 Durable Cast Aluminum Fire Box
Superior rust resistance
Virtually indestructible, the fire box resists rust on a superior level and is backed by a 15 Year Warranty.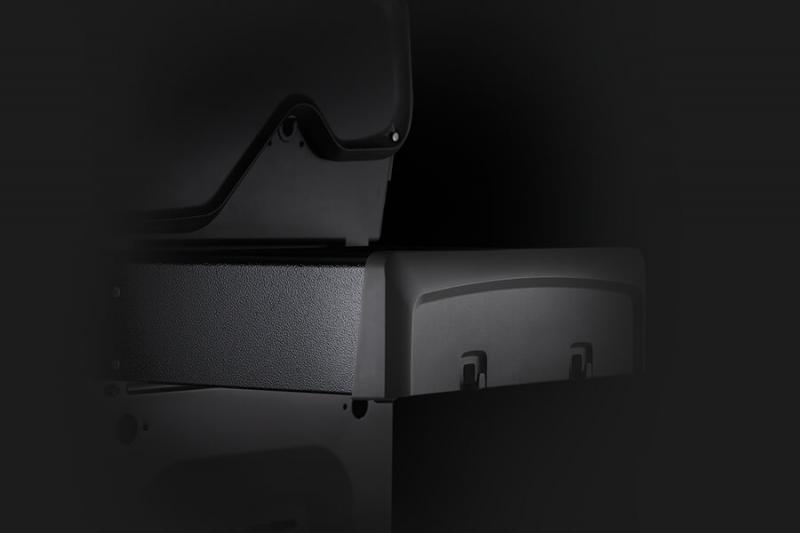 Folding Side Shelves
Folding prep area
Tuck your grill out of the way giving you extra space when needed with the folding side shelves.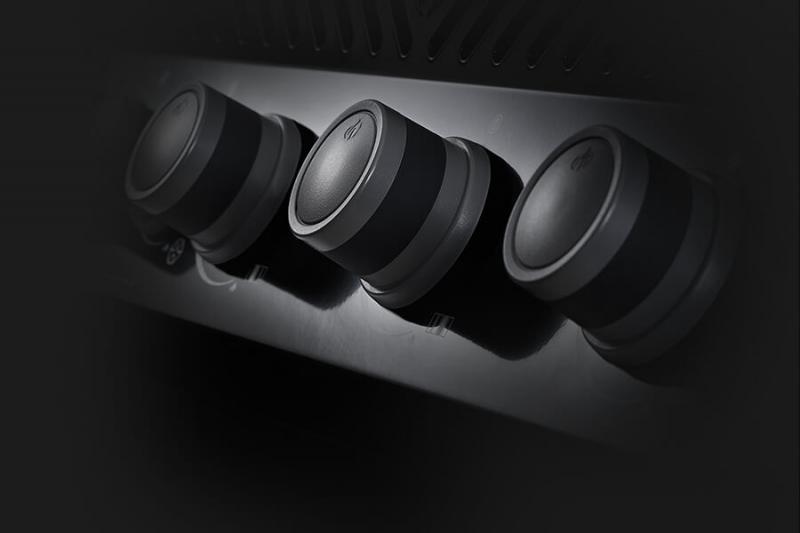 Robust Ergonomic Control Knobs
Ultimate control
Like the steering wheel of a car, the smooth grip and robust shape enhances your grilling experience.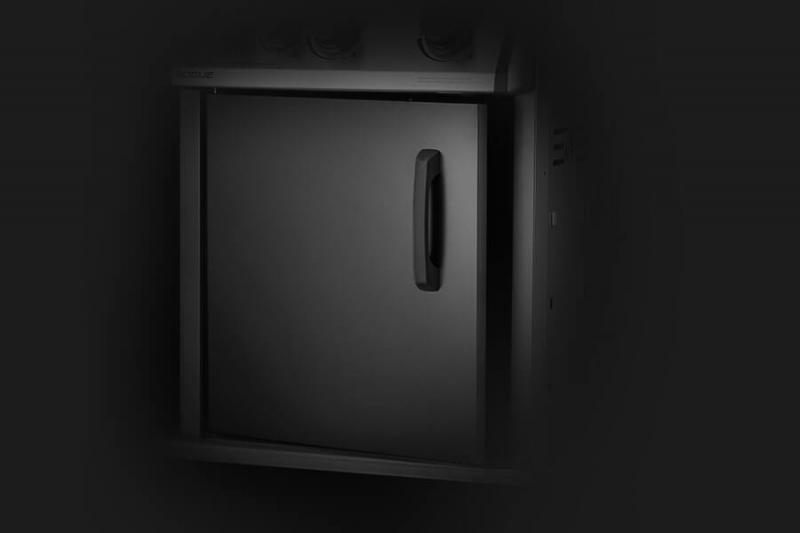 Enclosed Cart Design
Protection from weather
Beyond sleek design, the enclosed cart protects from the elements for long-lasting durability.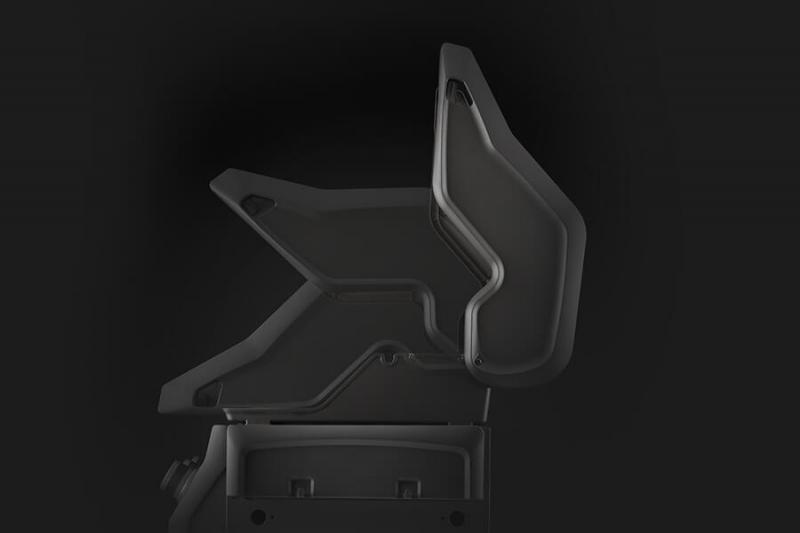 Sleek Lid
Low profile and lifts easily
Lifts Easily and Retains Heat for more even heating and perfect grilling results.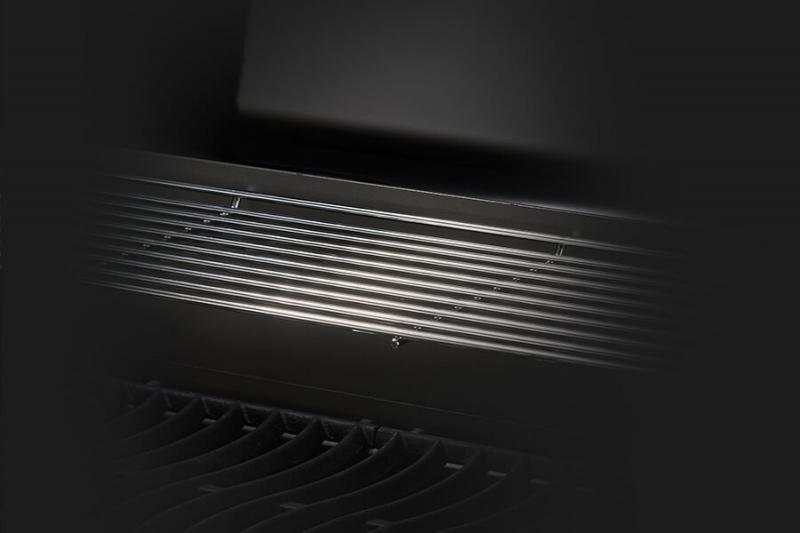 Large Chrome Plated Warming Rack
Warming Rack New extra deep warming rack adds extra space for additional cooking area.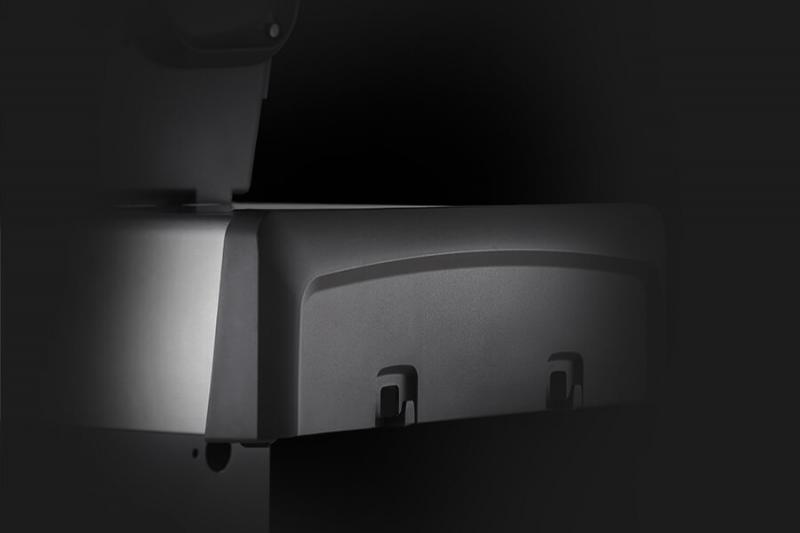 Integrated Tool Hooks
Convenient tool hooks on each side shelf are great for keeping tools close at hand while maintaining a clean prep area.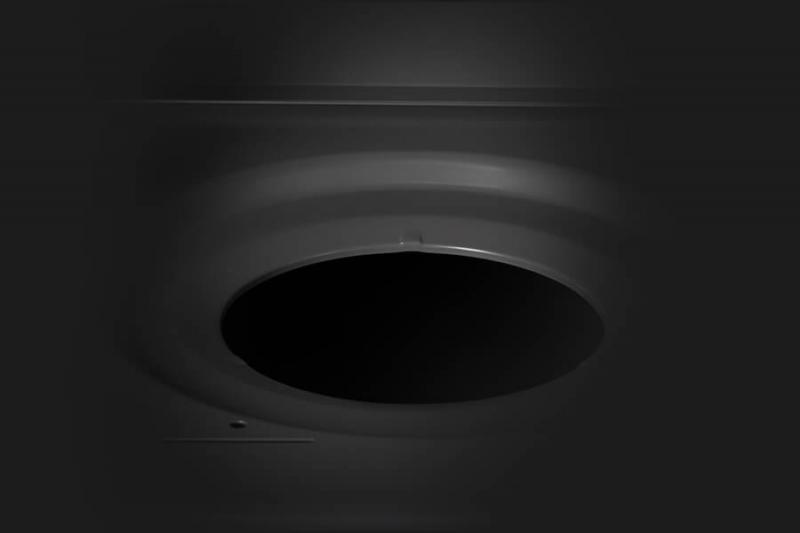 Built-in Propane Tank Ring
Securely hold the propane tank within the cabinet for easy positioning and safe mobility for storage.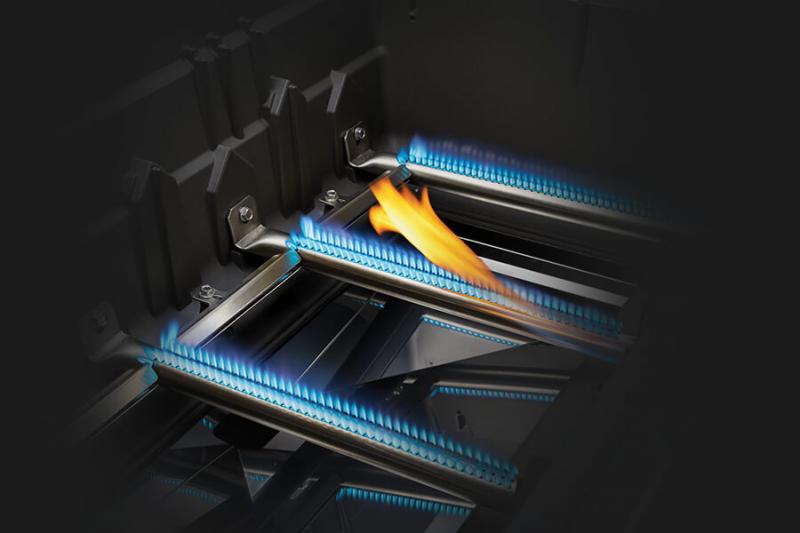 Instant JETFIRE Ignition
This innovative and easy to use ignition system shoots a jet of flame to light each gas burner individually for quick start-ups.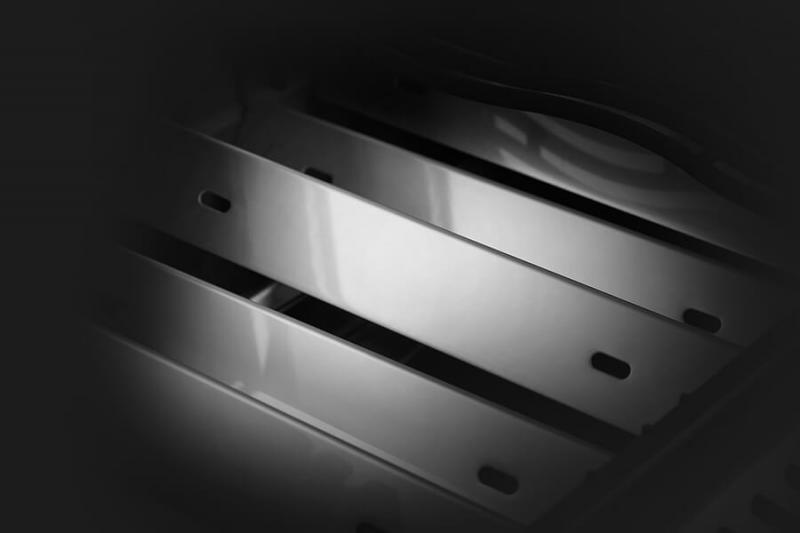 Dual-Level Stainless Steel Sear Plates
The staggered set up creates even heat distribution and protects the burners.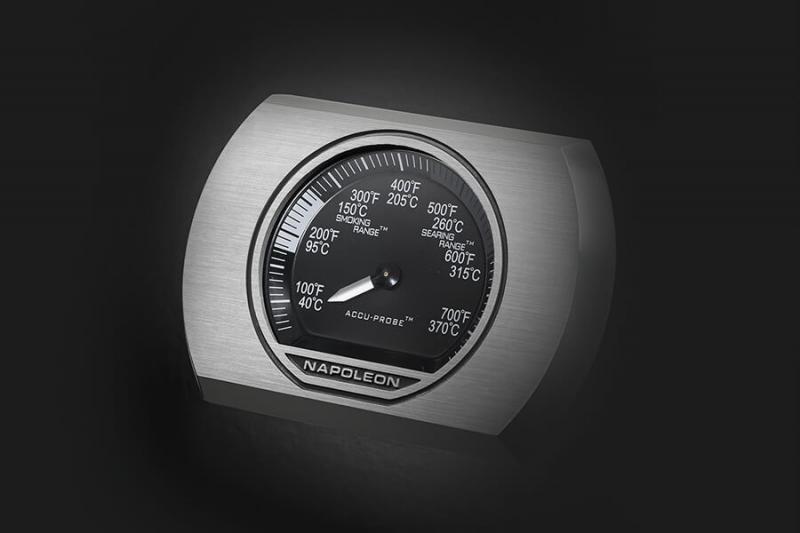 ACCU-PROBE Temperature Gauge
Accurately gauges the temperature of your grill for optimal temperature control when barbecuing.
Specifications
Warranty
15 Year Limited *
BTU's
42,000
Cooking Area
18 x 23.75 in
26 burgers
Dimensions
Height
47.50 in ( 120 cm)
63 in ( 160 cm)
Lid Open
Width
51 in ( 130 cm)
35 in ( 89 cm)
Shelves Down
Depth
25 in ( 63.50 cm)