Panasonic 2.2 Cu. Ft. Genius Microwave with Cyclonic Inverter Technology - NNSD986S

Panasonic 2.2 Cu. Ft. Genius Microwave with Cyclonic Inverter Technology - NNSD986S
NNSD986S
$599.99
Literature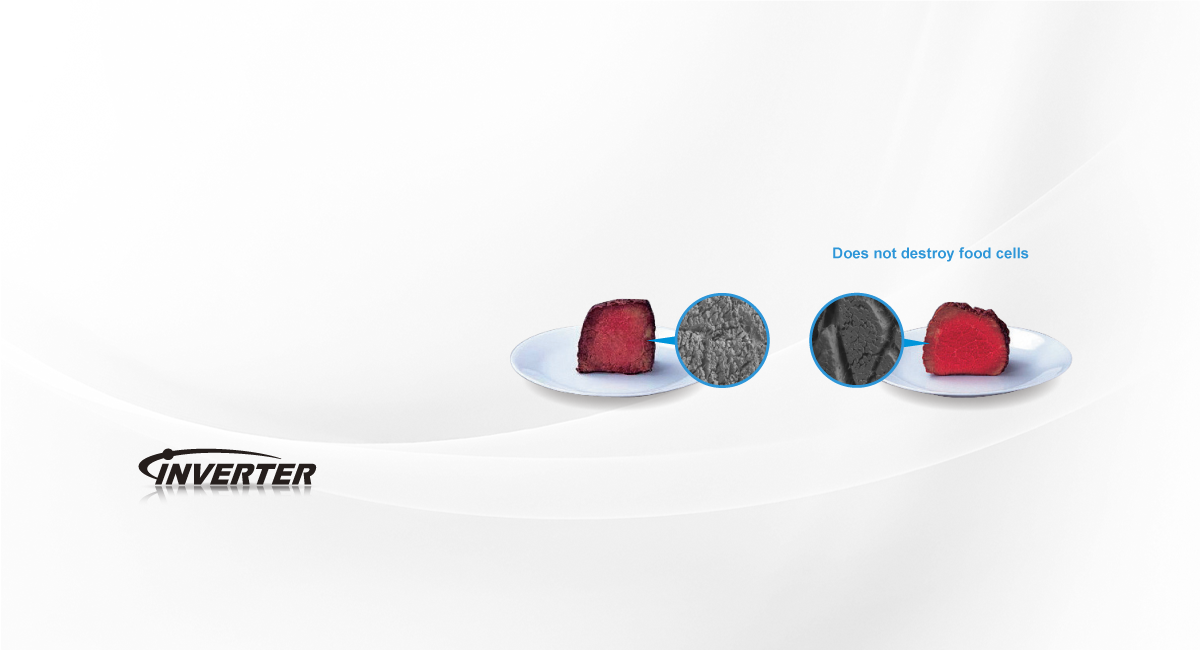 Inverter Technology
Panasonic Inverter Technology perfects the art of cooking with microwave ovens, delivering delicious flavor, excellent colour, and superb shape and texture in the foods you cook. The consistent delivery of microwave energy means delicate foods can simmer without the edges and surfaces overcooking. Foods have the look and taste of conventional-oven cooking without the wait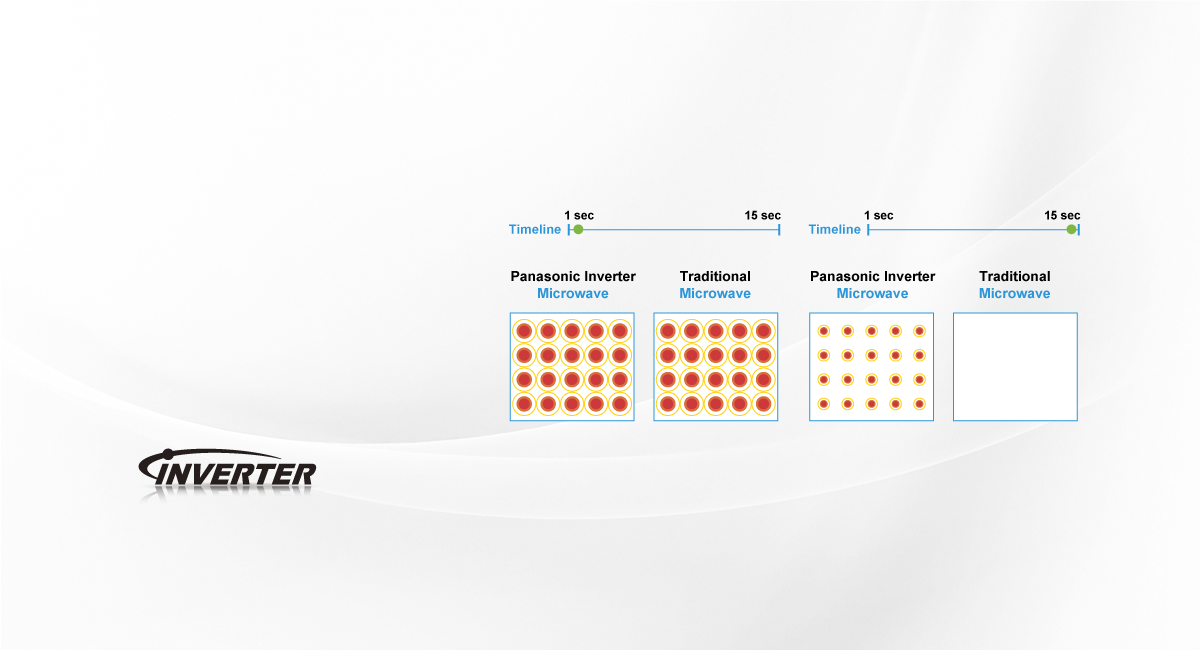 Linear Output Power for Even Cooking
Unlike other microwave ovens, Inverter technology provides an always-on, constant energy flow then variably adjusts the intensity for each meal selection. Other ovens try to create lower energy levels by using the same maximum power all the time, but repeatedly turning it on and off. Panasonic's consistent and precise heat means you can cook, reheat or defrost foods without overcooking edges. You'll enjoy delicious, healthy cooking results, and all in less time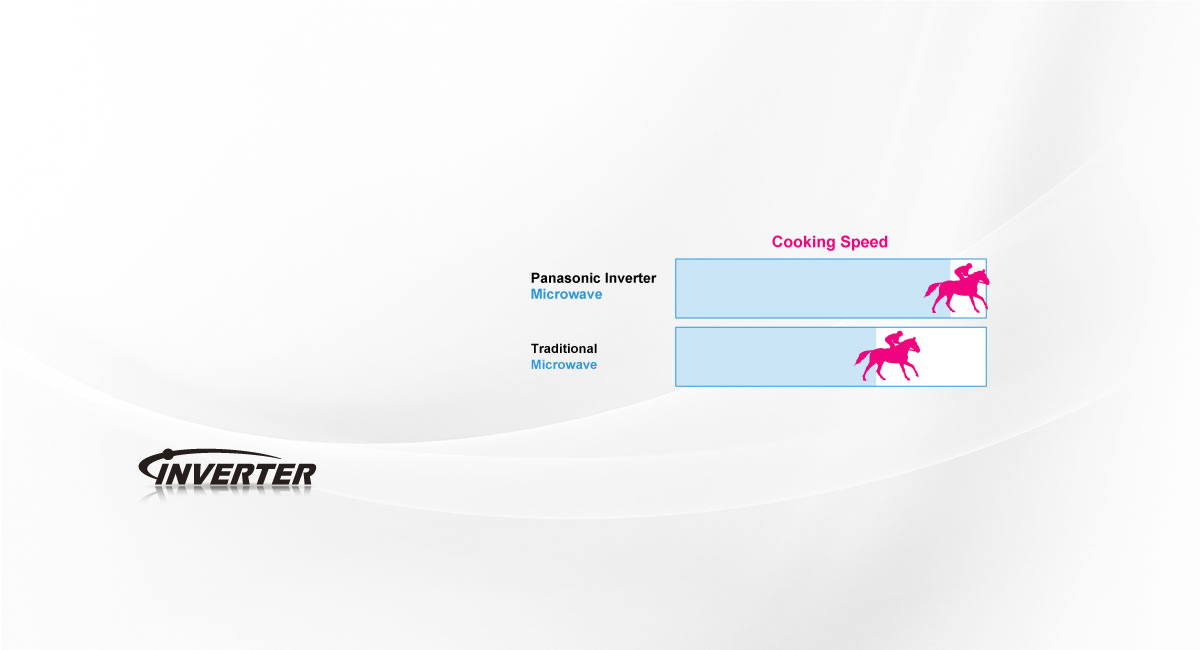 Achieve Maximum Cooking Results in Minimum Time
Select Panasonic microwave ovens feature 1,250 W - 1,300 W high power settings to help you achieve maximum cooking results in minimum time, while helping to preserve the nutritional value of many foods. Result of Cornell University, Department of Nutritional Sciences study using Panasonic Microwave Ovens vs. Traditional cooking methods.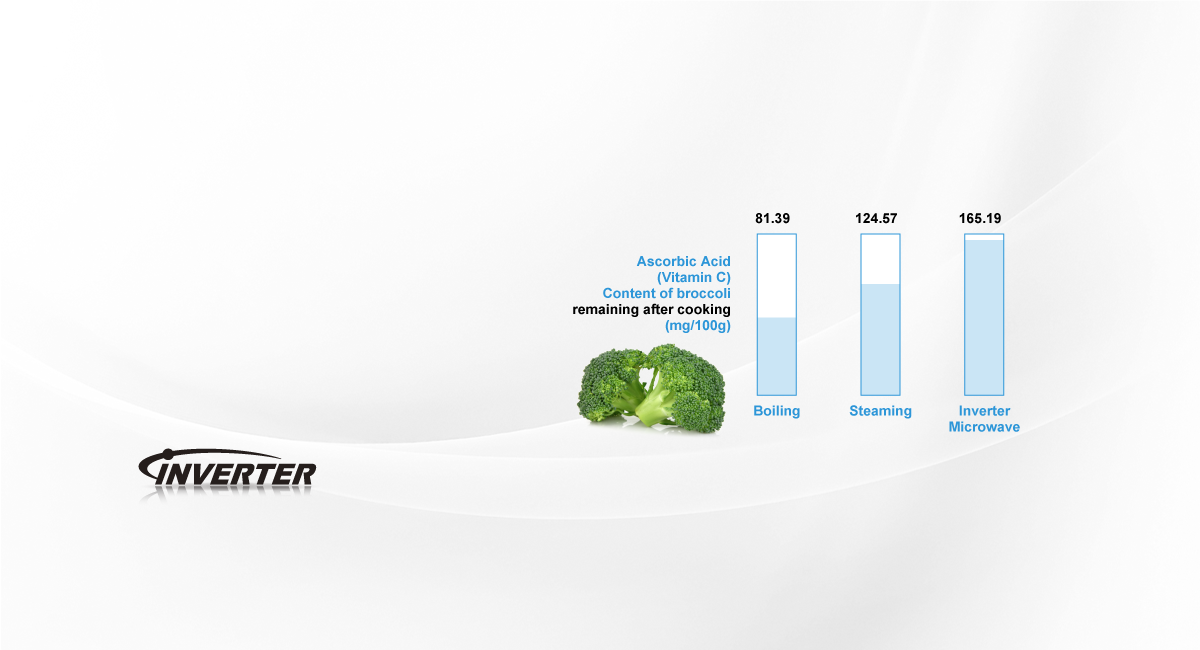 Fast Cooking Equals Healthy Foods
The cooking power and performance of a Panasonic Inverter Microwave oven has produced significant increases in nutrient levels of certain foods, when compared to other cooking methods such as boiling and steaming. Not only will your food be ready fast, it will also contain the healthy nutrients you expect. Data used is a result of Cornell University's Dept. of Nutritional Sciences Study using Panasonic Microwave Ovens vs. Traditional cooking methods.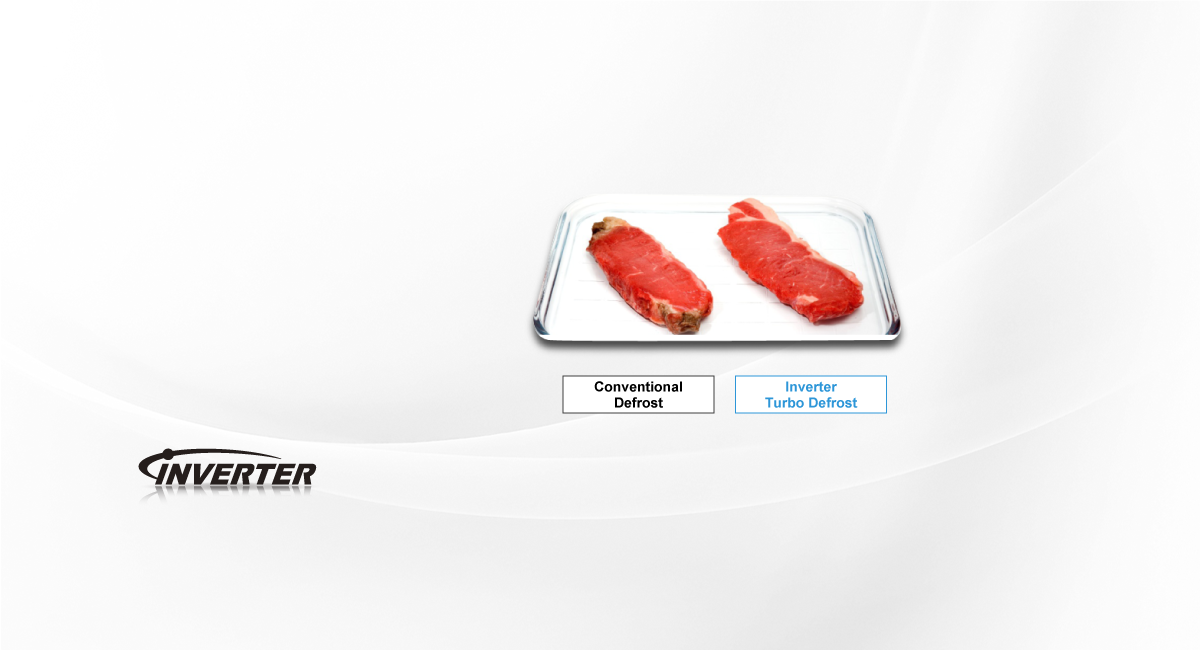 Inverter Turbo Defrost
Panasonic has succeeded in evolving the Turbo Defrost feature, which allows you to defrost foods even faster than previous Panasonic Auto Defrost. Panasonic Inverter Turbo Defrost technology is an advanced microwave sequencing system using the continuous delivery power feature of the Inverter.

Easy Operation
Sleek Control Panel with Blue LED Display
The silver button control panel, illuminated neon blue spin dial and generous 6-digit expanded LED display provide a high-end look and an effortless navigation experience in the kitchen.
The Menu Action Screen is like having a gourmet chef to assist you in the kitchen. It scrolls step-by-step cooking instructions across the display in a choice of English, Spanish, or French.
Dimensions
Outside
606 × 506 × 356 mm 23.9 x 20 x 14 inch
Cooking Power
Grill
NA
Microwave
1,200 W
Power Consumption
Combination
NA
Microwave
1,460 W
Grill
NA
Menu
Trim Kit
NNTK922S NNTK932S
Power Source
120 V / 60 Hz
Accessory
Glass tray
Turntable Size
420 mm
of Auto Cook Categories
15
Auto Reheat
Genius Sensor Reheat
Quick Min
yes (up to 10 minutes)
Keep Warm
yes (up to 30 minutes)
Popcorn
yes
Turbo Defrost
yes
Power Level + Other.
Stage Cooking
5 Stage
Menu
Sensor
yes
Power Level + Other.
Child Lock
yes
Clock
12 Hour
Power Level
10
Delay Start
yes
Display
Back Light
yes
Colour
Blue
Type
6 Digit LCD
Control Panel
Panel Design
Pop-up dial buttons navigation
Design
Finish
Half mirror
Dial / Button
Blue LED light dial / Silver buttons
Door Release
Push open
Combination
Power Level
NA
Design
Colour
Stainless Steel
Dimensions
Oven (W × D × H)
469 × 470 × 278 mm 18.4 x 18.5 x 10.9 inch
Combination
Microwave Grill
NA
POWER
Convection
NA
Grill Power Level
NA
Grill
NA
Microwave
1,200 W
Specifications
Technology
Inverter
Capacity
2.2 cu.ft.
Type
Full-size
Model Number
NN-SD986S
Weight
Net
16.6 kg
Shipping
19 kg
NOTE
Specifications are subject to change without notice.