36" Samsung 23 cu. ft. Counter Depth 4-Door French Door Refrigerator in Black Stainless Steel - RF23M8070SG
36" Samsung 23 cu. ft. Counter Depth 4-Door French Door Refrigerator in Black Stainless Steel - RF23M8070SG

36" Samsung 23 cu. ft. Counter Depth 4-Door French Door Refrigerator in Black Stainless Steel - RF23M8070SG
RF23M8070SG/AA
$4799.99
Literature
Our counter-depth design brings a seamless look to your kitchen, while the FlexZone Drawer adjusts from refrigerator to freezer temperatures.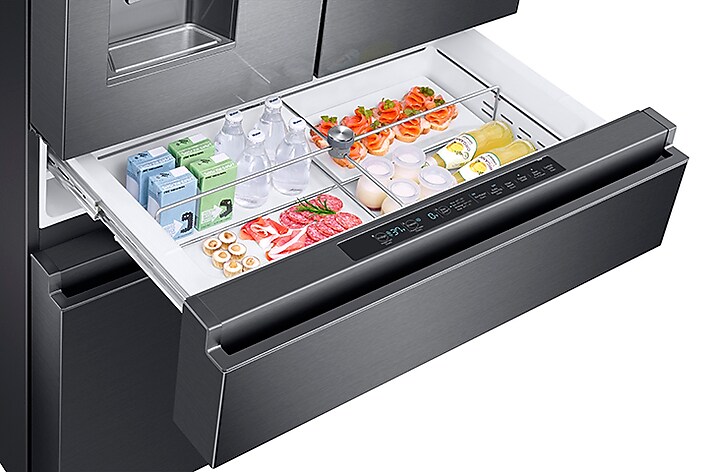 FlexZone drawer
A flexible storage drawer with four different temperature settings and an adjustable Smart Divider to stay organized.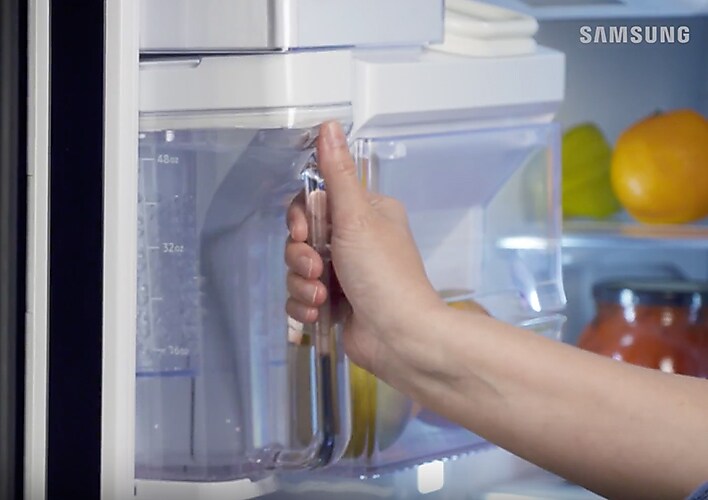 Auto Fill Pitcher
A built-in pitcher that automatically refills with filtered water and the option to infuse with a flavor of your choice.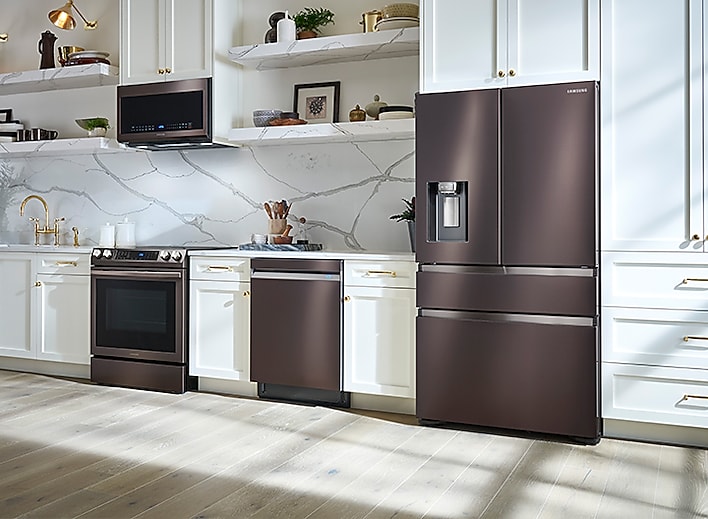 Built In Look
Counter-depth design offers a sleek, built-in look.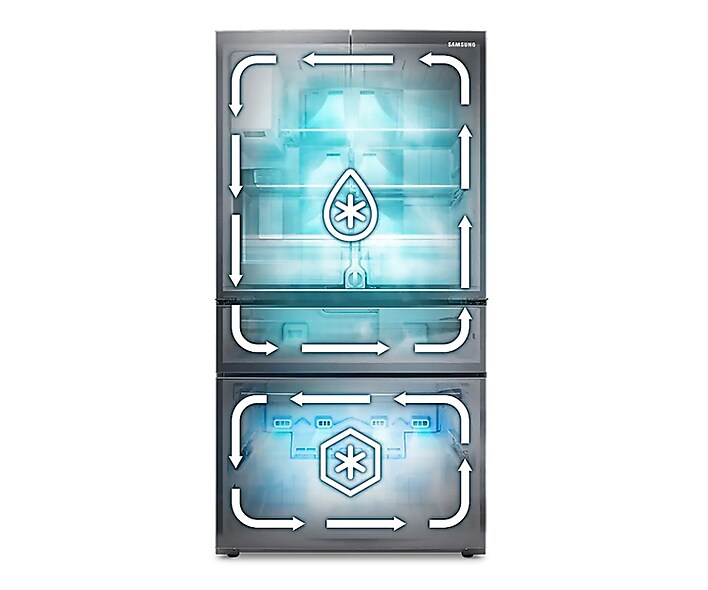 Twin Cooling Plus
Independent fridge and freezer controls keep food fresher longer.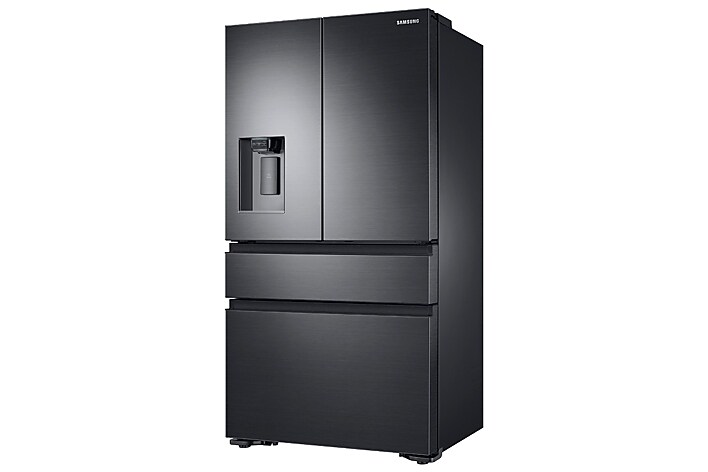 Counter Depth
Sleek, built-in design.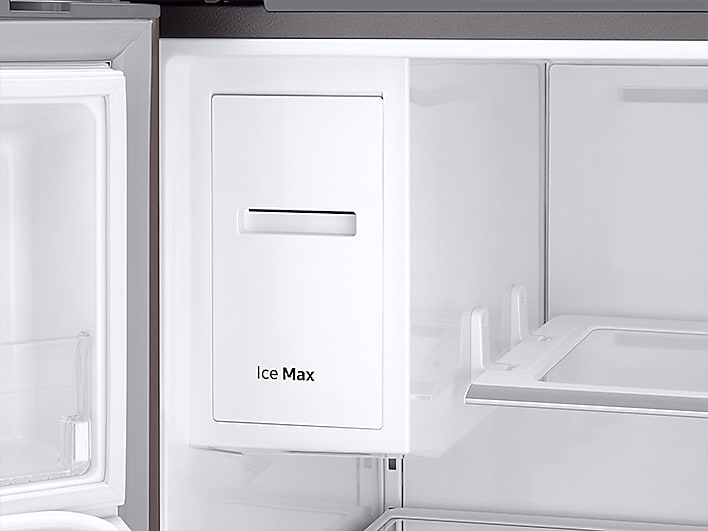 Ice Max
Large capacity, stores up to 2.7 lbs. of ice.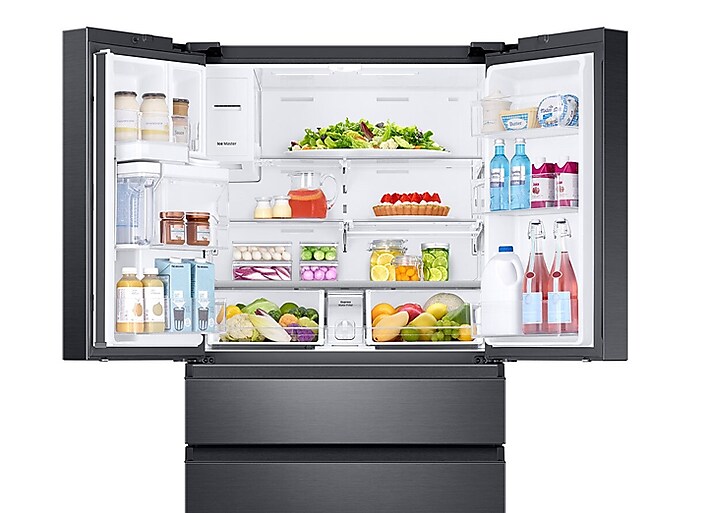 High-Efficiency LED Lighting
LED lighting designed to beautifully light up the interior of your fridge so you're able to quickly spot what you want.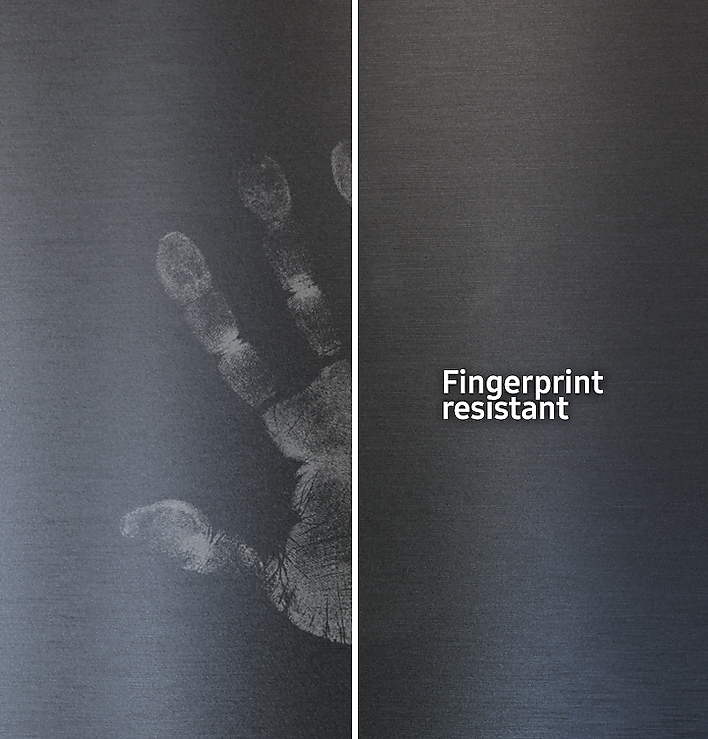 Fingerprint Resistant Finish
A special finish to reduce smudges and minimize cleaning.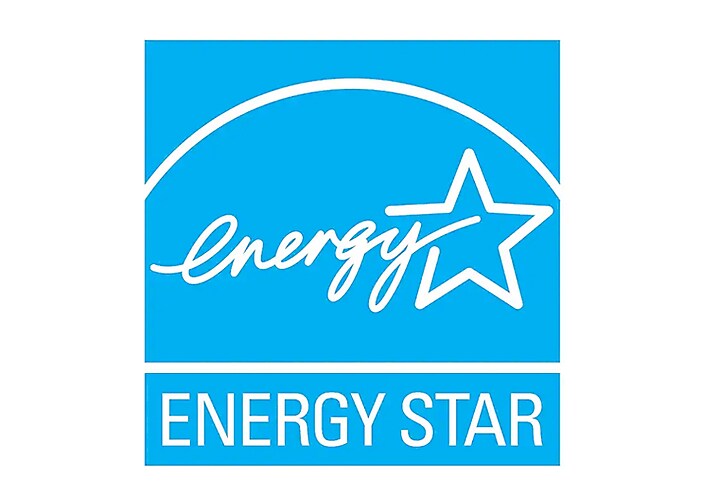 ENERGY STAR Certified
Eco-friendly and energy-efficient.
Get ready for delivery
Check to make sure your appliance will fit and that your home is accessible for delivery.
Key Features
Ice Maker
Yes
FlexZone
Yes
Wi-Fi Connectivity
Wi-Fi Dongle Ready
ADA Compliant
Yes
Standard Features
External Filtered Water and Ice Dispenser
Yes
FlexZone Drawer
Yes
High-Efficiency LED Lighting
Yes
Surround Air Flow
Yes
Power Freeze and Power Cool Options
Yes
Humidity Controlled Crispers
Yes
Tempered Glass Spill Proof Shelves
5
Gallon Bins
Yes
2-Minute Door Alarm
Yes
CoolTight Door
Yes (Auto Close)
Dispenser Light
Yes
Display Color
Ice Blue
Child Lock
Yes
Filter Indicator
Yes
Handles
Recessed Handle
Water Filter
HAF-QIN/EXP, HAF-QINS/EXP (Included)
Wi-Fi Connectivity
Yes
Twin Cooling Plus
Yes
Sabbath Mode
Yes
Adjustable Shelves
Yes
Modern Look Design
Yes
Refrigerator Design
Type
4-Door French Door
Color
Fingerprint Resistant Black Stainless Steel
Refrigerator Features
AutoFill Water Pitcher
Yes
Humidity Control Crispers
2
Gallon Bins
Yes
Total Bins
7
Foldable Shelves
1
Fixed Shelves
3
Interior Light
Top & Side LED
Slide-In Shelf
1
Spill proof shelves
Yes
Water and Ice Dispenser
Yes
Automatic Ice Maker
Yes
FlexZone Drawer
EZ-Open Handle
Yes
Temperature Zones
Meat/Fish (29°F) Cold Drinks (33°F) Deli/Snacks (37°F) Wine/Party Dishes (42°F)
FlexZone™
Drawers
1
Temperature Zones
4
Freezer Features
Drawer Divider
Yes
Interior Light
Bottom of Mid Drawer, High Efficiency LED, 1ea
Bins
2
POWER
ENERGY STAR Certified
Yes
Energy Consumption
633 kWh/Year
Volt/Amps
115V/60Hz/5.0A
Warranty
1 Year
1-Year Parts and Labor on Refrigerator
5 Years
5-year Parts and Labor on sealed Refrigeration system only* *Compressor, evaporator, condenser, drier, connecting tubing
10 Years
10-year Part and 5- year Labor on Digital Inverter Compressor
Reviews
Average Customer Ratings
| | | |
| --- | --- | --- |
| Overall | | 1.53 |
| Design | | 3.43 |
| Features | | 3.21 |
| Performance | | 2.00 |
| Value of Product | | 2.29 |
Submitted a year ago
By Iceburgh
From Pittsburgh, Pa
Reviewed at


We purchased this model based on manufacturer reputation and styling that didn't clash with existing cabinet and appliances. Refrigerator and freezer operate as expected, but the ice maker constantly has problems. There is no recall on the ice maker, which astounds me because of the vast number of complaints and "fixes" online. For us, this was a major purchase and as such, we need to wait to replace it and when we do, I doubt it will be with another Samsung.
Bottom Line No, I would not recommend to a friend
Submitted a year ago
By Chloe
Reviewed at


1
Frezer stop working after instaled 7 months
the freezer show me -5of. but all my food in the freezer are all melted . so, i tried many method to salving the problem . but its still not working. i am very dispointed to the redrigrator. the custmer service charge me for fixing the problem
Bottom Line No, I would not recommend to a friend
Submitted a year ago
By Frustrated
From Cleveland
Reviewed at


1
Don't know how it works it is still in the box
It has been over 6 days and no one has called me on installing my refrigerator Samsung or XPO
Bottom Line No, I would not recommend to a friend
Submitted a year ago
By Welly
Reviewed at


we bought two fridges. apparently they hadn't made the drip trays yet but sold the units anyway. now, it's $90 more to keep the water from dripping on the floor. buy a fridge that comes with all the parts. this is nuts.
Bottom Line No, I would not recommend to a friend
Submitted a year ago
By Andy B
Reviewed at


the ice maker stopped dispensing ice early o and had ice crust causing jams, and after a year we made a service call from best buy geek squad. they replaced the unit. but the problem continued. we continued to pull out the ice maker and thaw the ice maker and then reset the test button. we had to do this nearly every two weeks to get some ice until it froze. right after the warranty expired (after 3 yrs in 2021), we started using a hair dryer to thaw the ice, but after a while it stopped working. the parts assembly is not available and the refrigerator is just 4 years old.
Bottom Line No, I would not recommend to a friend
Submitted a year ago
By Henry
Reviewed at


2
Weekly scraping of the ice maker
while i love everything else about this fridge (i mean look at it, it looks stunning!) the weekly icemaker maintenance (that's what we are calling it now...) is atrocious! icemaker was working just fine, then at about 18 months, it started freezing over. this meant it jammed up and couldn't dispense nor make more ice. now i just religiously scrape the extra frozen over ice every week to keep it from jamming and producing ice. for the amount of money i paid for this refrigerator, it's pretty ridiculous.
Bottom Line No, I would not recommend to a friend
Submitted a year ago
By TS9029
From Southwest Florida
Reviewed at


2
Ice Maker a disappointment
isamsung 4-door flex & im disappointed in ice maker. i read the reviews bought anyway. same ice maker freezing up issues & have gotten worse over time. service tech here 3 times, should have been more but we decided to deal with issues. today, charged $130 for a tech to come out & tell me i need a new icemaker for an additional $500+. at first happened once every few months which is why we decided to just work with it. now freezing issue happening every 2-3 weeks and it's beyond a tolerance level. i dont wantt to spend over $500 for an "icemaker" when it may still be an issue w/ samsung. reviews show same issue & samsung has not resolved. because of that i am spending $3000 rather than a $500. i don't see an alternative at this point. (model rf23j9011 sr)
Bottom Line No, I would not recommend to a friend
Submitted a year ago
By Disappointed
Reviewed at


water line inside freezer/ice maker leaks. creates a solid mass of frozen ice inside the tray. requires a knife or long piece of metal to chop-away at the mass in order to remove it. but first, pulling out the ice tray itself is a challenge, because it's frozen shut! that's 25 minutes of hot air from a hair dryer aimed at the tray, and from inside the refrigerator pointed at the side wall. this is the only way to melt the frozen mass just enough to allow a forceful pull of the ice cube tray to open. once tray is finally removed, it's another 10-15 minutes to melt the frozen mass completely. after 5 years of dealing with this bs literally twice a month, my tray finally broke! serious design flaw!
Bottom Line No, I would not recommend to a friend
Submitted a year ago
By Mike S
From League City, TX
Reviewed at


1
From Bad (No Ice) to Worse (Not Functioning)
purchased samsung refrigerator from best buy (delivered 6/1/2019), samsung - 22.6 cu. ft. 4-door flex french door - stainless steel model code: rf23m8070sr/aa due to a design and manufacturing defect in a product, my refrigerator has failed to properly operate since initial purchase. after 6 service visits, the initial problem and now others due to failed maintenance by samsung continue to persist. (water dispenser not working, water leaking from the ice maker into the refrigerator, water pooling into the middle drawer, bottom drawer, and floor, damage to the ice and water dispensing unit due to faulty craftsmanship and failing to properly install and test operation of the dispensing unit before leaving).
Bottom Line No, I would not recommend to a friend
Submitted a year ago
By laba143
From California
Reviewed at


3
Sleek looking fridge with OK features
this fridge has good potential only if the design was right. the side door shelfs are not adjustable height. eliminates the opportunity to store more items by size. the water pitcher leaks. i have received another pitcher under warranty but that started leaking as well in a few days. why still 3 stars. because of the looks, compactness, the ease of storing the pitcher and the rest is all fine but needs a lot of compromises.