30" Samsung 6.3 Cu. Ft. Electric Range With Slide-in Design In Stainless Steel - NE63T8111SS/AC
30" Samsung 6.3 Cu. Ft. Electric Range With Slide-in Design In Stainless Steel - NE63T8111SS/AC

30" Samsung 6.3 Cu. Ft. Electric Range With Slide-in Design In Stainless Steel - NE63T8111SS/AC
NE63T8111SS/AC
| | |
| --- | --- |
| Price | $1599.99 |
| Savings | $400 |
| Our Price | $1199.99 CAD |
Literature
Slide-in Design
Wifi Connectivity
SmartThings Kitchen Service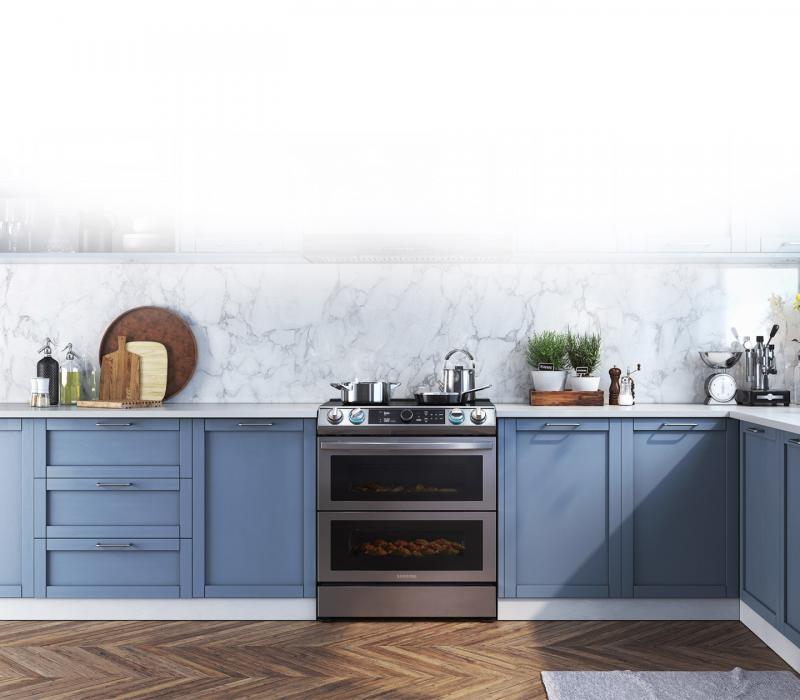 More stylish look, more ways to cook
Bring more style, convenience and flexibility to your kitchen. It adds a modern, built-in look by simply sliding in between cabinets.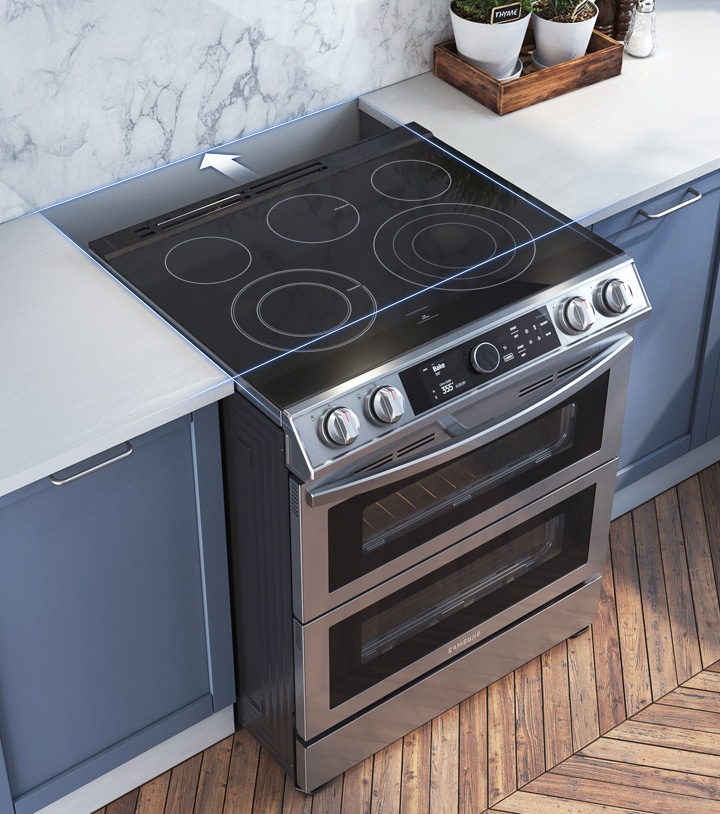 Upgrade to a modern and built-in look
Slide-in Design
Give your kitchen a premium and stylish built-in look. The slide-in design provides a modern and integrated appearance. Simply nestle it between your cabinets to upgrade the kitchen without remodeling.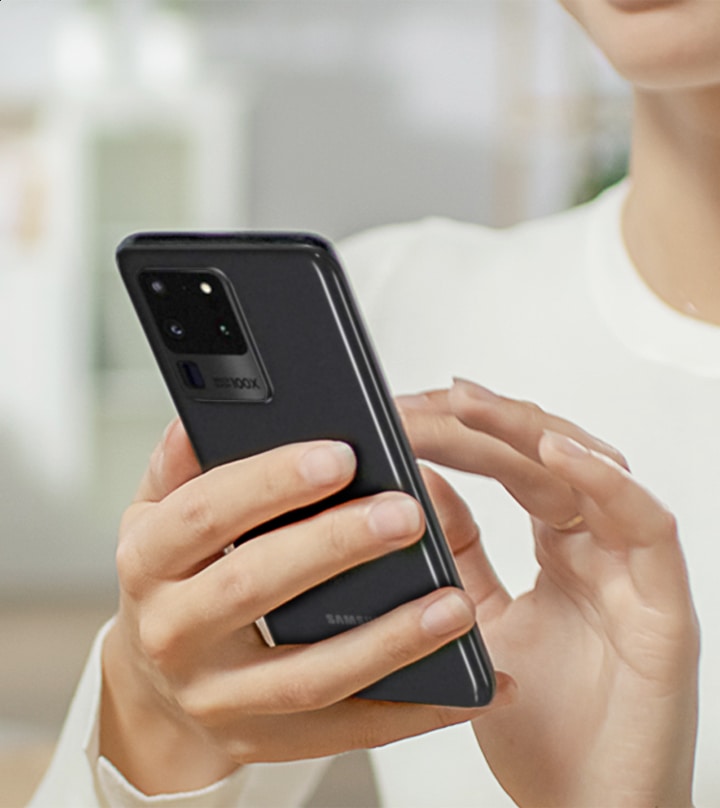 Wifi Connectivity
Save time and do much more with Wi-Fi Connectivity. Simply monitor and control the oven using the SmartThings App*. You can preheat or turn it off and check and adjust the cooking temperature and time.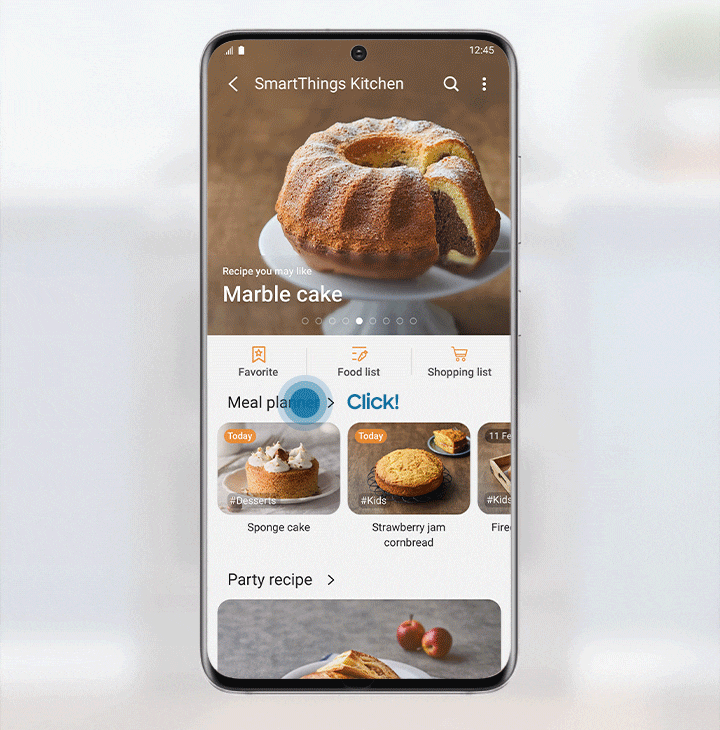 SmartThings Kitchen Service
The SmartThings Kitchen Service saves time and minimizes the burden of cooking. By understanding your needs it recommends personalized recipes. It also generates a weekly meal plan, enables seamless grocery shopping and offers an interactive experience.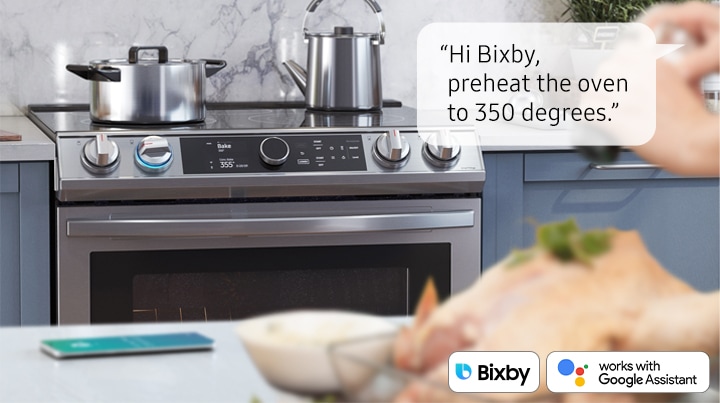 Voice Control
Control the oven with your voice. Using a voice assistant*, such as Samsung Bixby**, Amazon Alexa or Google Assistant, you can simply say what you want the oven to do and it will do it. You can easily turn it on/off, select functions and change settings, even if youre busy doing other things.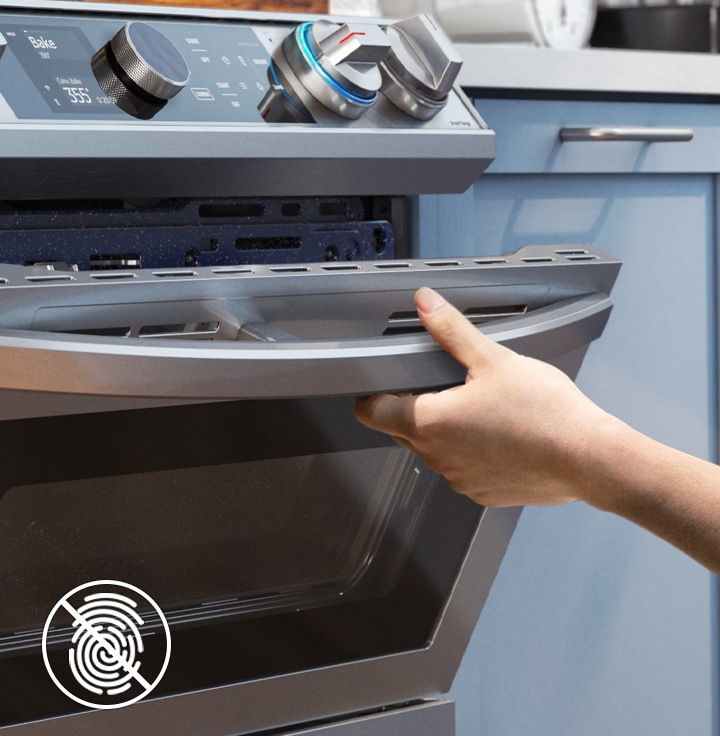 Fingerprint Resistant Finish
A special Fingerprint Resistant Finish prevents surfaces from becoming covered in unsightly fingerprints and other marks and smudges. And any fingerprints or marks can be quickly wiped away if they appear.
App Connectivity
SmartThings App Support
Yes
Smart
Bluetooth
No
WiFi Embedded
Yes
Accessories
Steam Tray
No
Anti-Tip Device
Yes
Meat Probe
No
Partition
No
Wire Rack
2
Split Rack
No
Gliding Rack
No
Weights/Dimensions
Weight (Gross)
188.5 lb
Accessories
Number of Rack Positions
7
Weights/Dimensions
Weight (Net)
165.6 lb
Gross (WxHxD)
33 1/16 x 41 3/4 x 30 5/16 inch
Net (WxHxD)
(29 15/16) x (36 ~ 36 3/4) x (28 11/16) inch
DRAWER
Type
Storage
Warm. Drawer Handle
No
Power/Ratings
Bake Element
3000W
Broil Element
4200W
General Feature
Variable Broil (Low-High) (Single)
Low - High
Bake (Single)
175°F (80°C) - 550°F (285°C)
COOKTOP
Hot Surface Indicator
Yes
General Feature
Convection
Thermal
COOKTOP
Heating Element 4
6" - 1200W
Heating Element 5
Warm Zone (100W)
Heating Element 3
6"/9" - 3000W
Heating Element 2
6" - 1200W
Number of Burner
5 EA
Heating Element 1
6"/9" - 3000W
Features
Sabbath Mode
Yes
Delay Start
Yes
Setting (Clock System Option (12H/24H))
No
Light (Lamp) On/Off
Yes
Sound on/off
Yes
Interior Light (Position)
1 Incandescent 40W / Back
Hidden Bake Element
Yes
Timer
Yes
Numeric Pad
No
Child Safety Lock
Yes
Keep Warm
Yes
Clock
Yes
Favorite Cook
App
Bread Proof
100°F (40°C)
Wi-Fi Connection
Yes
Materials/Finishes
Soft Closing Door
No
Features
Self Clean
Yes
Steam Clean
Yes
Materials/Finishes
Display Color
Ice Blue
Display Type
LED
Control Type (Cooktop)
Knob
Control Type (Oven)
Glass Touch(↕)
Oven Color
Dark Blue
Capacity
Drawer Capacity
1.0 cu. ft.
Oven Capacity
6.3 cu. ft.
Type
Cavity Type
Single
Installation Type
Slide In
Reviews
Average Customer Ratings
| | | |
| --- | --- | --- |
| Overall | | 3.97 |
| Design | | 4.03 |
| Features | | 4.03 |
| Performance | | 3.97 |
| Value of Product | | 4.00 |
Cons
Poor quality, Did not meet expectations
Poor quality, Did not meet expectations
Poor quality
Poor quality, Did not meet expectations
Submitted a year ago
By TracyWO
Reviewed at


We have had this stove for less than 6 months and there are multiple scratches and white haze marks that cannot be removed no matter what I try. My friends who have other glass top stoves are not having this issue including a friend who has had an Electrolex for over 3 years with barely a scratch to be found and another who has had a KitchenAid for over a year with no marks. It's too bad because the oven, controls and overall look of the rest of the stove are nice.
Bottom Line No, I would not recommend to a friend
Submitted a year ago
By baban
Reviewed at


1
not happy with purchase
I bought full kitchen appliance in May .I am not happy with my electric stove. It being 7 month now stove already started getting scratch and getting white top. Even when I bought this stove I bought new cookware induction safe ,electric safe so that stove top doesn't get damage by old cookware. Other appliance are working good but really disappointment with stove
Bottom Line No, I would not recommend to a friend
Submitted 2 years ago
By Lalonde K
Reviewed at


1
Touch panel stops responding
Had the oven 2 weeks and the touch panel stopped responding. Have to unplug from the wall, plug it back in and it works. Its happened too many times!! Last straw was, I was cooking dinner, and couldn't shut the oven OFF!!! Had to unplug and LIVE OVEN!! Oven was finally replaced about a week ago and 3 days in, happened again! Waiting to hear back, yet again, about a solution, don't want the same oven again!!!
Bottom Line No, I would not recommend to a friend
Submitted 2 years ago
By SarahCA
Reviewed at


1
Unbiased review please read
This oven arrives two days ago and we cooked one pan of ground beef - first issue, the glass cooktop already looks horribly marked up. It's like the black paint some how came off? We only used water and paper towel, then tried ceramabryte, the suggested cleaner. It's not scratched and difficult to explain, but it almost looks like fingerprint smudges that won't remove. See photos! I called Samsung right away and they said this is cosmetic so it's not covered under warranty. On the plus side, the oven and cooktop look great, very sleek, just don't use it! Maybe good for staging a home?. The second issue - we cooked taco shells for about 7min in the oven. The cooling fan stayed on for about 50min afterwards! How long does it take to cool? The fan is loud and annoying and has NO off button. We confirmed this w the Samsung agent
Bottom Line No, I would not recommend to a friend
Submitted a year ago
By MamaH
From Rochester New York
Reviewed at


Very easy to operate, oven temps are very accurate, and stovetop cleans easily.
Bottom Line Yes, I would recommend to a friend
Submitted a year ago
By Dctileman
From Columbia, SC
Reviewed at


5
Great features but timer alarm isn't loud enough
I love that it shows up on my TV when the timer goes off. The timer alarm is hard to hear.
Bottom Line Yes, I would recommend to a friend
Submitted a year ago
By stayhome
From Boston, KY
Reviewed at


I am retired and prepare breakfast every day for myself, husband, and dog. It is a great joy to have the various temperatures available on each burner. The warming burner is a benefit as well. All my kitchen is all Samung appliances now and I am very pleased with function and style.
Bottom Line Yes, I would recommend to a friend
Submitted a year ago
By Jo Jo
From Seaford, NY
Reviewed at


Had this stove as part of a kitchen remodel. So easy to use. Love the ease of use. The fact that it informs me when my stove goes on-when my teenage kids use it-is a godsend The only downside is when I lean against it, I accidentally turn the warmer on
Bottom Line Yes, I would recommend to a friend
Submitted a year ago
By Meuggr
From Illinois
Reviewed at


Really like the simple elegant look and ease of use.
Bottom Line Yes, I would recommend to a friend
Submitted a year ago
By DfromFL
Reviewed at


Have had a few months and so far I love it. Quick to reach temp, even cooking and helpful extras (timer, warming, stesm clean). Very happy with this purchase.
Bottom Line Yes, I would recommend to a friend