Sonos Portable Smart Speaker In Lunar Roam SL (W) - Roam SL (W)
Sonos Portable Smart Speaker In Shadow Roam SL (B) - Roam SL (B)
Sonos Portable Smart Speaker In Lunar Roam SL (W) - Roam SL (W)

Sonos Portable Smart Speaker In Lunar Roam SL (W) - Roam SL (W)
Roam SL (W)
$199
Literature
Experience size-defying sound at home and on the go with this lightweight, outdoor-ready portable speaker.
Enjoy hours of music, radio, audiobooks, and more from all your favourite services thanks to the long-lasting rechargeable battery. Listen at home with WiFi and easily control the sound with the Sonos app, and stream with Bluetooth® everywhere else. Add more Sonos speakers around your home for multiroom listening. Everything works together over WiFi.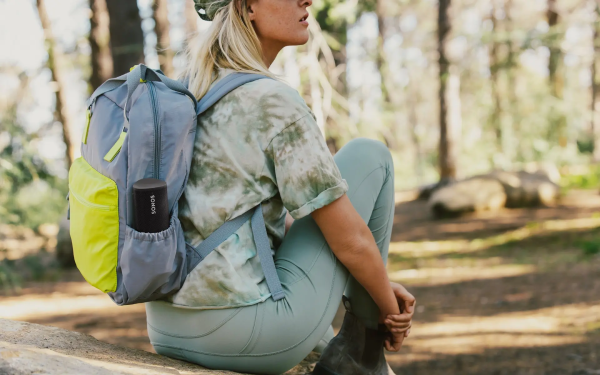 For all your listening adventures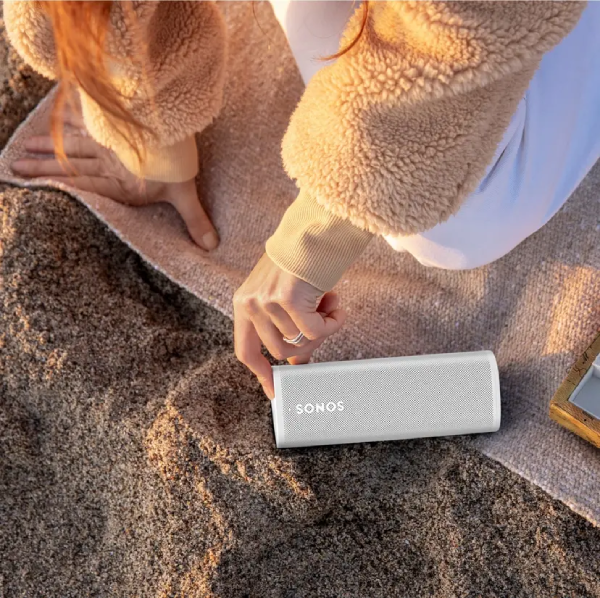 A seamless listening experience, everywhere
Enjoy the unmatched Sonos experience on WiFi, and stream audio directly from your smartphone, tablet or computer using Bluetooth.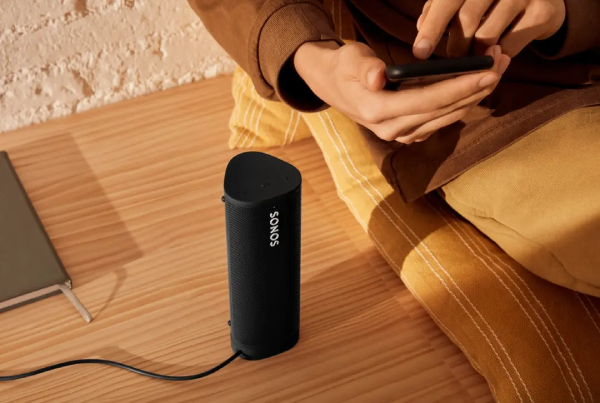 Not just easy — automatic
The speaker automatically connects to your WiFi network at home and pairs with your device when you're away. So the only thing you have to think about is what to play.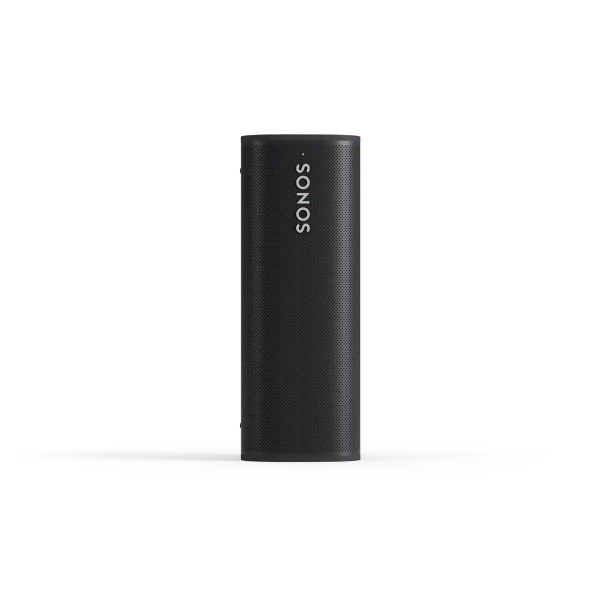 Unbelievable sound
Precision-engineered acoustics deliver incredible clarity and depth, defying all expectations for a speaker this small.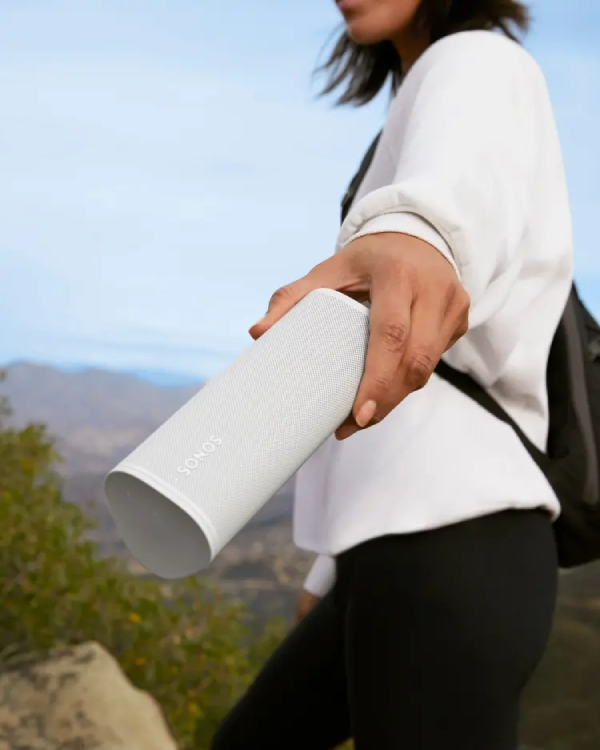 Ready to soundtrack your day
The built-in rechargeable battery powers up to 10 hours of continuous playback at moderate volumes.
Estimate for 50% volume while streaming over WiFi.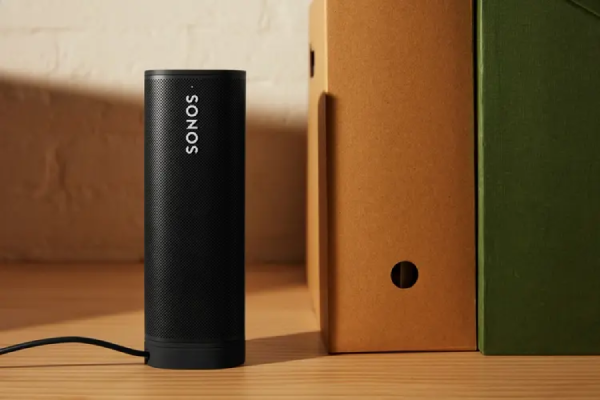 Refined design
Roam SL blends beautifully into every corner of your home, and the lightweight ergonomic design is easy to handle on the go.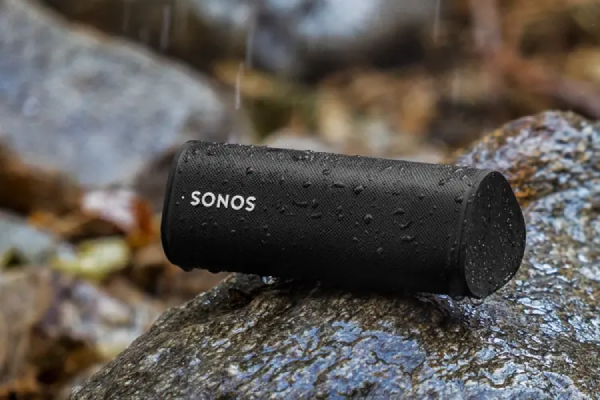 Rugged durability
Shock-absorbent, waterproof, and dustproof, Roam SL is primed for every type of weather and terrain.
*Speaker can be submerged in one metre of water for up to 30 minutes.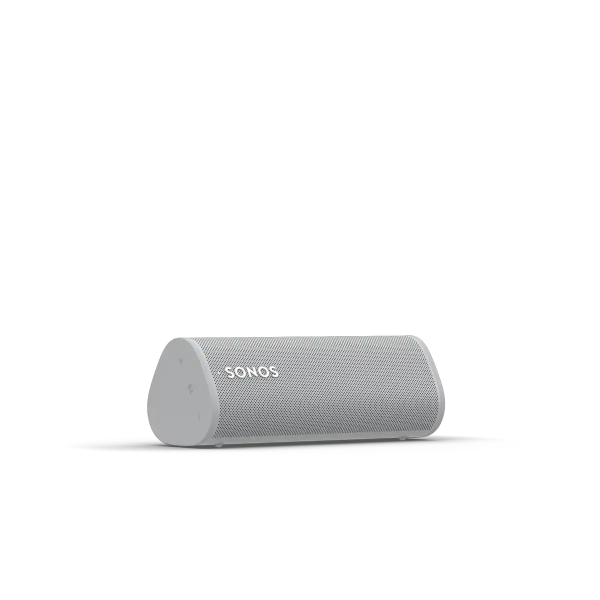 Incredible from all sides
Place Roam SL upright to save surface space, or lay it horizontally for added stability. The sound adapts to the speaker's orientation for the best listening experience.
Freedom of control
Sonos app
Connect all your streaming services, discover new music on Sonos Radio and personalize settings.
Airplay 2
Send sound directly from your iPhone, iPad or Mac, then ask Siri to turn it up from your device.
Bluetooth
Play sound from your smartphone, tablet or another Bluetooth-enabled device paired with the speaker.
Buttons
Just press to play, pause, skip, repeat, and manually switch to Bluetooth.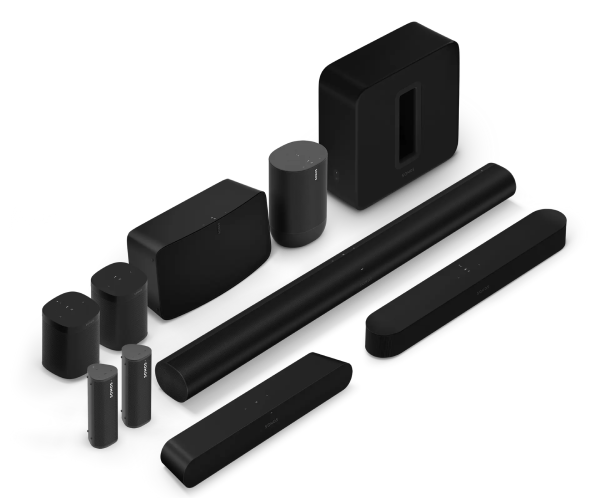 Keep your options open
Build the perfect sound system over time when you mix and match Sonos speakers.
Audio
Amplifiers
Two Class-H digital amplifiers have been perfectly tuned to the speaker's unique acoustic architecture.
Tweeters
One tweeter creates a crisp high-frequency response.
Midwoofers
One midwoofer ensures faithful playback of mid-range frequencies and maximizes low-end output.
Adjustable EQ
Use the Sonos app to adjust bass, treble and loudness.
Power + Connectivity
WiFi
Connect to WiFi with any 802.11a/b/g/n/ac 2.4 or 5 GHz broadcast-capable router.
Bluetooth
Bluetooth 5.0 supports audio streaming from your Bluetooth-enabled smartphone, tablet, computer or other device.
Battery
18Wh battery provides up to 10 hours of continuous playback on a single charge at moderate volumes.
Charging
Use the included USB A-C charging cable with any 5V/1.5A (7.5W) or higher USB power adapter. You can also use the Sonos Roam Wireless Charger or any Qi-certified wireless charger.
Details + Dimensions
IP67
Dustproof and waterproof (Speaker can be submerged in 3 ft/1 m of water for up to 30 minutes.)
Dimensions
Height: 6.61 in (168 mm), Width: 2.44 in (62 mm), Depth: 2.36 in (60 mm)
Weight
0.95 lb (0.43 kg)
Colours
Shadow Black, Lunar White
Finish
Matte
Controls
Use the buttons to play, pause, skip, replay, adjust the volume, manually switch to Bluetooth, and more.
LEDs
Lights on the product indicate connection, charge status, and mute status.
Power + Connectivity
USB-C Port
15W, 5V/3A
CPU
Quad Core 1.4 GHz A-53
Memory
1GB SDRAM 4GB NV
Operating Temperature
41°F to 95°F (5°C to 35°C)
Apple AirPlay 2
Works with AirPlay 2 on Apple devices iOS 11.4 and higher on WiFi
Box Contents
Sonos Roam SL
USB A-C Charging Cable Length: 3.9 ft (1.2 m)
Documentation
Quickstart Guide and legal/warranty information
Requirements
WiFi
Internet connection required for initial setup
Sonos app
The latest generation of the Sonos app running on a compatible device
Power Source
5V/1.5A (7.5W) or higher USB power adapter and nearby electrical outlet for charging