Panasonic 4K UHD Wi-Fi Blu-ray Player - DMPUB400
Upgrade to Brilliant 4K Images
This Ultra HD Blu-ray Player faithfully reproduces the director's intended images with unique processing technology that maximizes the beauty of 4K content; as well as, network functions that enables enjoyment of various types of 4K content.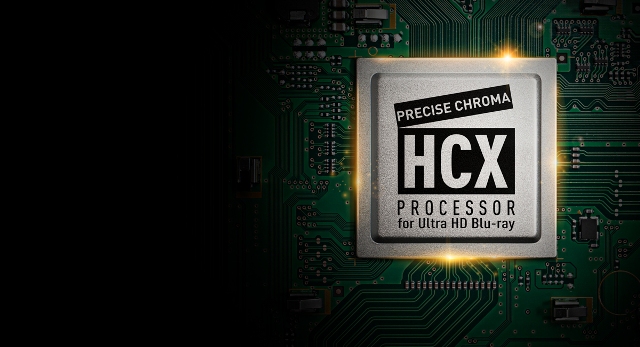 Unique imaging technologies for a Hollywood Cinema Experience
Panasonic's 4K PRO HDR model Ultra HD Blu-ray Player features an HCX Processor for Ultra HD Blu-ray packed with original imaging technologies for stunning picture quality. The precise colours and HDR reproduction that form the essential elements of Ultra HD are the basis of high-definition images. They bring you a whole new viewing experience that you've never had before.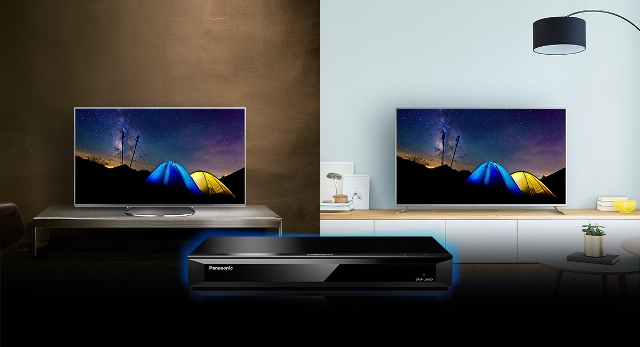 Vibrant images even in bright rooms
Users can activate the Optimum HDR Processing function to forcibly raise the brightness of low-brightness areas. Crisp, clear images with vibrant colours are produced even in brightly lit rooms.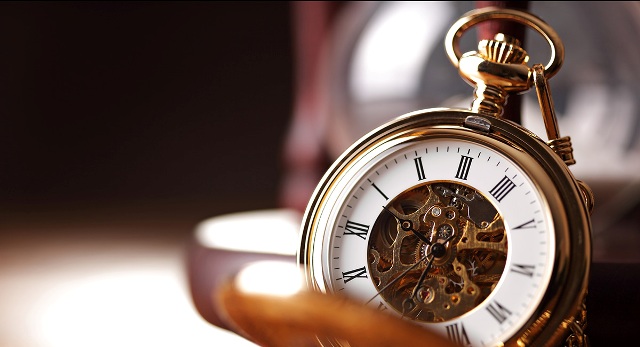 Reproduces dazzling images even on a SDR-TV
Unique optimized tone remapping technology for Ultra HD Blu-ray to SDR conversion maximizes the features of 4K content and delivers a better experience than Blu-ray on a SDR-TV.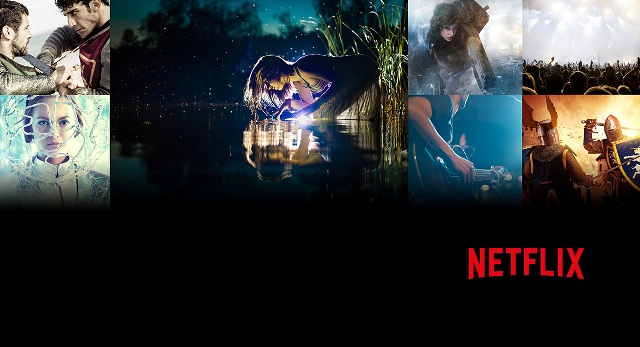 Enjoy 4K Content Online
Because 4K Internet video distribution is now supported by NETFLIX, a wide variety of high-quality content is at your fingertips. The high-definition Internet video signals are processed by Panasonic's original 4K High-Precision Chroma Processor to achieve crisp, beautiful images.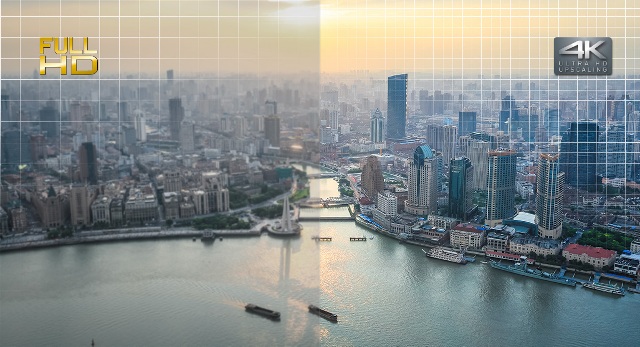 Experience stunning 4K pictures
By upconverting Full HD chrominance and luminance signals directly into 4K signals, this technology achieves higher-precision image processing. It all translates into 4K images with natural textures and incredible depth.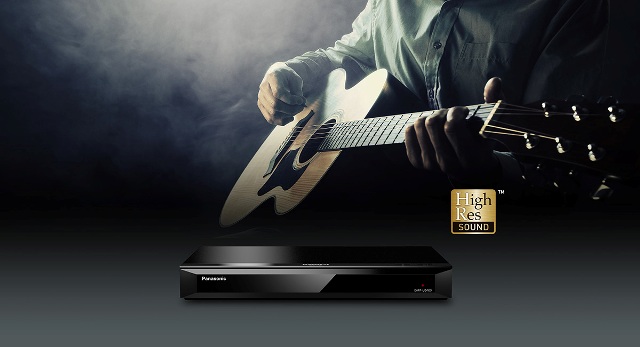 Experience Studio Master Sound with High-Res Audio
The UB400 is designed for high-resolution audio reproduction. In addition to the conventional WAV / FLAC / MP3 / AAC / WMA formats, DSD (5.6 MHz / 2.8 MHz) and ALAC music files can be reproduced. Simply connect to your home audio system to enjoy music sources equivalent to studio master sound quality.
PLAYABLE DISCS-BD-ROM
Ultra HD Blu-ray/ FULL HD 3D/ BD-Video
Yes
PLAYABLE DISCS-BD-RE / BD-RE DL (Ver.3)
BDAV / AVCHD / AVCHD 3D / JPEG / MPO
Yes
PLAYABLE DISCS-BD-R (Ver.1.3) / BD-R DL (Ver.2)
BDAV/ AVCHD/ AVCHD 3D/ MKV/ JPEG/ MPO
Yes
PLAYABLE DISCS-DVD
DVD-Video
Yes
PLAYABLE DISCS-DVD-R*1 / DVD-R DL*1 / DVD-RW*1
DVD-Video / DVD Video Recording
Yes
PLAYABLE DISCS
AVCHD / MKV
Yes / Yes* (*DVD-R/ DVD-R DL)
FLAC / WAV / ALAC / DSD / WMA / AAC / MP3
Yes (DVD-R / DVD-R DL)
JPEG / MPO
Yes (DVD-R / DVD-R DL)
PLAYABLE DISCS-+R*1/ +R DL*1/ +RW*1
Video / AVCHD
Yes
PLAYABLE DISCS-CD, CD-R / -RW
CD-DA / DTS-CD
Yes
PLAYABLE DISCS
MKV
Yes (CD-R / -RW)
FLAC / WAV / ALAC / WMA / AAC / MP3
Yes (CD-R / -RW)
JPEG / MPO
Yes (CD-R / -RW)
Audio System
Dolby Digital / TrueHD
Yes (Decode and Bitstream Output*2)
Dolby Digital Plus
Yes (Decode and Bitstream Output*2)
DTS-HD Master Audio / DTS-HD High Resolution Audio
Yes (Decode and Bitstream Output*2)
FLAC
Yes [192 kHz / 24 bit (5.1 ch)]
WAV
Yes [192 kHz / 32 bit (2 ch)]
ALAC
Yes [96 kHz / 32 bit (Max.7.1 ch), 176.4 / 192 kHz / 32 bit (Max.5.1 ch)]
DSD (DFF, DSF)
Yes [2.8 MHz (2 ch/ 5.1 ch), 5.6 MHz (2 ch only)]
SD MEMORY CARD
Slot
-
Compatible Media
-
SD MEMORY CARD-Playback
JPEG / MPO
-
AVCHD/ AVCHD 3D
-
MP4
-
USB
Slot
Yes (2)
Front
1 (USB 2.0 High Speed)
Rear
1 (USB 3.0 Super Speed)
USB-Playback
FLAC / WAV / ALAC / DSD / WMA / AAC / MP3
Yes
MKV / MP4 (H.264/HEVC), TS (MPEG-2/H.264/HEVC)
Yes
MKV / MP4 / MPEG-2 / AVCHD / AVCHD 3D
Yes
JPEG / MPO
Yes
HIGH QUALITY PICTURE
HCX Processor for Ultra HD Blu-ray
Yes
HDR
Yes
HIGH QUALITY PICTURE-4K Upscaling
60p / 50p / 4:4:4 (HDMI 2.0)
Yes
24p / 25p
Yes
HIGH QUALITY PICTURE
4K Direct Chroma Upscaling
Yes*3 (24p / 25p)
4K Networking (4K Video Playback / 4K JPEG Playback)
Yes
4K NETFLIX with HDR, 4K Amazon (TENTATIVE)
Yes
HLG (Hybrid Log Gamma)
Yes
Picture Type Presets
Normal / Cinema / Fine Cinema / Retro Cinema / Cartoon / Live
Block / Randam / Mosquito Noise Reduction
Yes
Video on Demand in HD Quality
Yes
2D-3D Conversion / 3D Effect Controller
-
Ultra HD Premium
Yes
Deep Colour
Yes
x.v.Colour
Yes
HIGH QUALITY SOUND
TWIN HDMI
Yes
Pure Audio on HDMI (HDMI Low Clock Jitter Process)
Yes
High Quality Network Audio Playback (DLNA)
Yes (FLAC / WAV / ALAC / DSD / WMA / AAC / MP3)
High Clarity Sound Premium
Yes
Digital Tube Sound
Yes (Up to 192 kHz / 32 bit)
Surround Re-Master
Yes (Up to 192 kHz / 32 bit)
Audio D/A Converter
-
Smart Features
Unit Display
-
Remote Control
Yes (Simple)
Subtitle Position/Brightness Adjustment
Yes
VIERA Link (HDAVI Control 5)
Yes
Mirroring with Smartphone/Tablet
Yes
Internet Apps
Yes
Web Browser
Yes
Wireless LAN System
Y (Built-in) IEEE802.11 a/b/g/n
DLNA (Client & Renderer)
Yes
External HDD Playback
Yes
Network Drive Access
Yes
BD-LiveTM
Yes
TERMINAL
HDMI Output
Yes (2)
Video Output
-
Optical Output
Yes
Coaxial Output
-
Analogue Audio LR Output
-
Analogue Audio 7.1 ch Output
-
LAN (Ethernet) Terminal
Yes (for Ultra HD Blu-ray, DLNA, BD-LiveTM*11, Internet Apps*9 and Firmware Update)
Others
Video System
NTSC
Power Supply
AC 120 V, 60 Hz
OTHERS-Power Consumption
Normal Use
26 W
OTHERS-Standby (Quick Start Off)
Network Standby On
7.0 W
Network Standby Off
0.2 W
Others
HDMI Cable Included
-
DIMENSIONS & WEIGHTS
Dimensions (W x H x D)
12-5/8 x 1-13/16 x 7-7/8 inch (320 x 45 x 199 mm)
Weight
3.3 lbs (1.5 kg)